London-based plant milk brand Lilk has launched at Waitrose and Holland & Barrett stores across the UK, following its debut at online supermarket Ocado earlier in the year.
Lilk is made from blends of seeds and grains and is available in two varieties. The first, called the Common Blend, contains oats and rice and is said to be "incredibly dairy-like" with a neutral taste. It froths in coffee and can be drunk cold or used in savoury dishes.
The second is the Lush Blend, a combination of oats, coconut, and quinoa extract. The blend is said to be similar to whole cows' milk and ideal for use in tea, coffee, smoothies, baked goods, and more. Both milks can be used in hot drinks without splitting.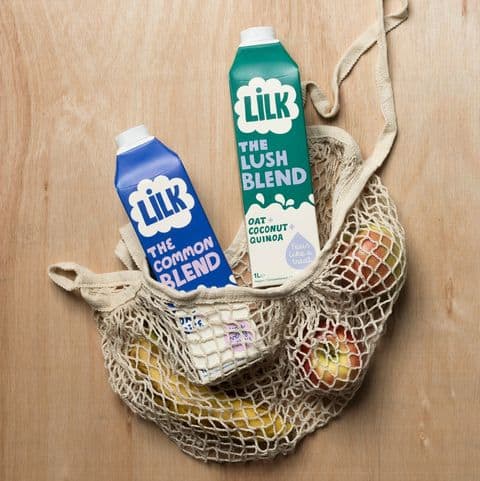 Plant milks in the UK
Plant-based milks are hugely popular in the UK, with a report last year finding that one in three Brits drink them and they have attained "firmly mainstream status". In 2020, Waitrose reported that oat milk sales had risen by 113%, while searches for "barista oat milk" surged by a huge 1,517%.
Awards for Lilk

Despite only having been established during the pandemic, Lilk has already won several awards. These include a Grocer New Product Award and a Free-From Food Award. The brand was also named Best Overall Plant Milk 2022 by The Independent, which described the product as "very, very milky" with excellent taste and versatility.
"We wanted to do our bit for the planet and create m*lks so delicious, drinking them wouldn't feel like a compromise. Lilk brings joy to dairy lovers and plant-drink disciples alike," the brand said on its website.