Rude Health, a UK brand specialising in milk alternatives and cereals, has launched organic oat and almond milks containing no sugars.
While many plant milks are made without added sugar, most contain naturally occurring sugars, which can sometimes give them a slightly sweet taste. However, Rude Health's new oat milk has been produced using a method that extracts the creaminess and flavour from the grain while leaving the sugars behind. Only four ingredients are required, and the oats used are gluten-free.
"We've managed to get all the flavour of oat and almond with none of the sugars."
The organic almond milk is naturally sweet and contains just three ingredients — Italian almonds, spring water, and carob seed flour (which helps to keep the milk smooth and creamy). Both new products have been developed in response to the increasing demand for sugar-free foods, with research by Rude Health finding that 72% of consumers are trying to cut down on or avoid sugar.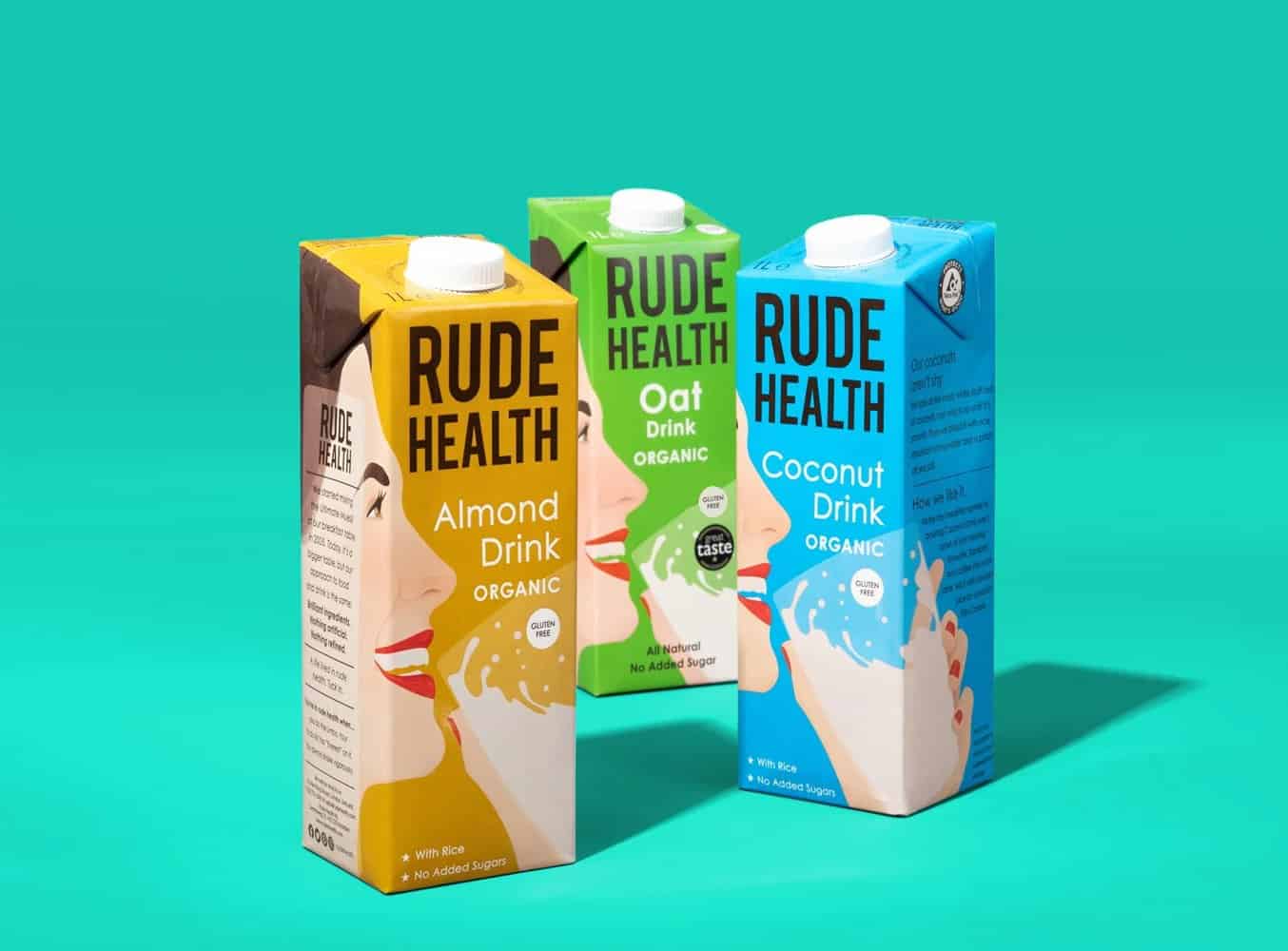 "Celebration, not sacrifice"
Rude Health was founded in 2005 as a cereal brand, expanding to plant-based milks in 2013. The company now has over 60 products — including mueslis, cereals, porridge, crackers, and bars — and has received 24 Great Taste Awards. Rude Health's plant milk range includes drinks made with soy, coconut, brown rice, cashews, tiger nuts, and almonds.
"I am even more excited than usual about our No Sugars range innovation," said founder Camilla Barnard. "It's personally a dream drink because I don't have a sweet tooth, but I'm big on flavour and we've managed to get all the flavour of oat and almond with none of the sugars. Health is very close to my heart – we are called Rude Health after all – and creating a flavourful milk with absolutely no sugar helps to further our goal of making healthy eating a celebration, not a sacrifice."
The new milk alternatives have now launched at Ocado and 233 Waitrose stores. They are also available to independent retailers via wholesalers.