WayFare, a family-operated brand offering a wide range of plant-based dairy products, this week enjoys retail expansion for its newly launched, "next level" yogurts which are created with a base of pumpkin seeds, butter beans, and oats.
Three flavors of the vegan yogurts — 4.8 oz. cups of plain, strawberry and raspberry — will arrive on the shelves of over 100 Jewel Osco stores across Illinois, Iowa and Indiana, as part of the brand's mission to offer nutritionally superior options to consumers looking to eliminate or reduce their dairy intake.
Originally coming from a dairy farming background in Cabot, VT, the Coffin family also produces a variety of butter, cheese sauce, sour cream, and puddings, all suitable for vegans and those with allergies.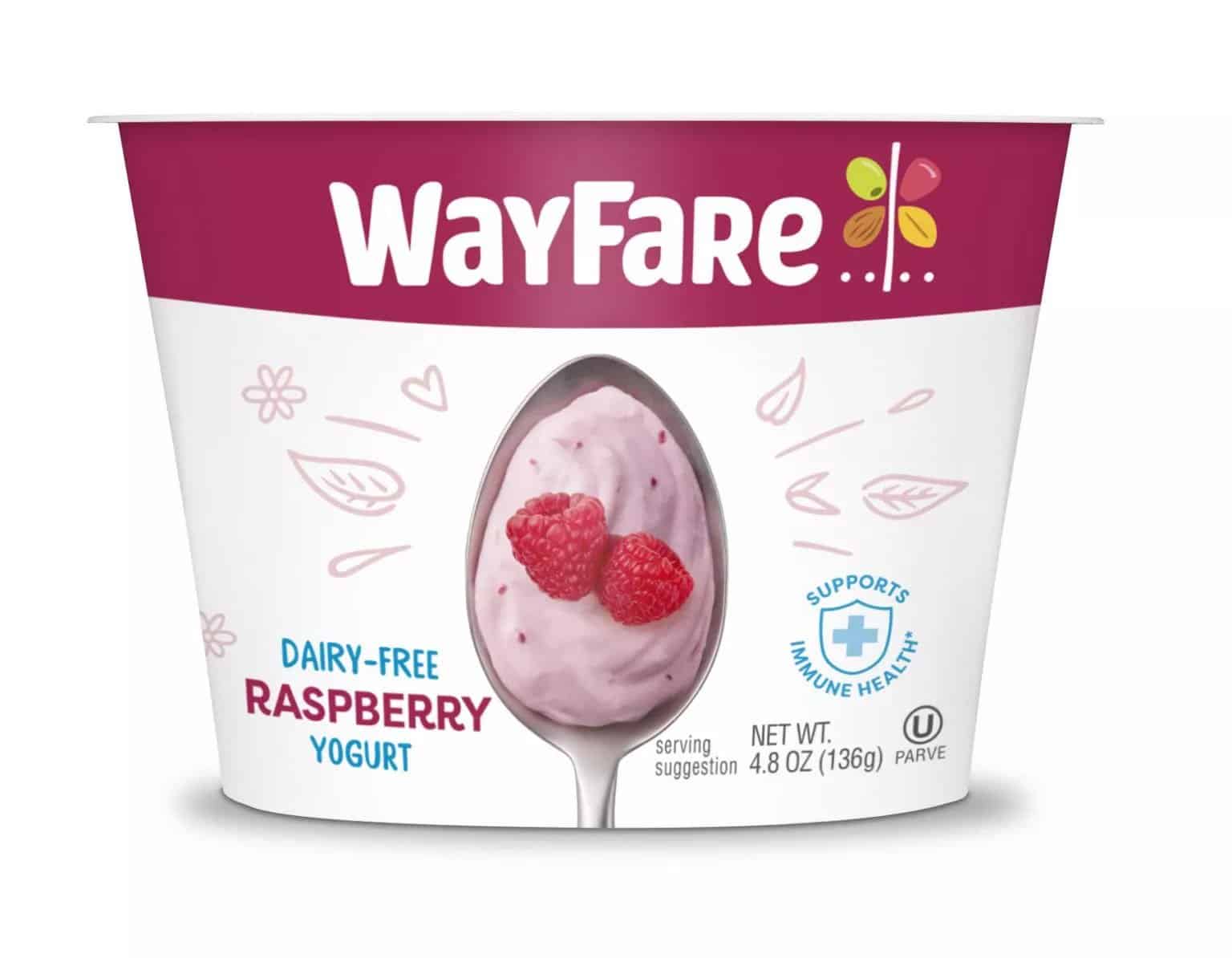 WayFare claims that the yogurts provide "significantly" more nutritional value than most similar vegan yogurts on the market, containing magnesium (17%), fiber (4 grams), calcium (15%) and protein (5 grams) in each serving, as well as prebiotics and probiotics.
"Our family-owned small business is thrilled to be found at Jewel Osco locations, helping us to further our consumer reach and partnering with an outstanding grocer," said founder Kelly Coffin. "WayFare is committed to offering favorite family staples for those who have adopted a plant-based lifestyle or are looking to reduce their meat and dairy consumption. A great place to start is with our super creamy yogurts that are deliciously amazing. This is next-level vegan yogurt!"