Alt seafood brand Mind Blown Plant-Based Seafood and kelp producer Atlantic Sea Farms announce they are partnering to incorporate new kelp ingredients in Mind Blown's award-winning product line.
Beginning in mid-October, Atlantic's umami-rich kelp will be added to Mind Blown Dusted Shrimp and Dusted Scallops, followed by Mind Blown Crab Cakes in 2023. The new products will launch at all 300+ Sprouts Farmers Markets across the US.
"We are two women-run companies working tirelessly to help diversify coastal incomes, improve our food system and restore our oceans"
Grown via Atlantic's regenerative aquaculture, kelp is a carbon-negative and hyper-efficient crop that requires zero inputs from fertilizer, pesticides, feeds or fresh water. Kelp seaweed is also one of the most nutrient-dense foods on the planet, with high levels of iodine, antioxidants, potassium, iron, and the highest natural concentration of calcium found in any food.
Both Mind Blown and Atlantic Sea Farms are women-led, impact-driven companies on an eco-conscious mission. Mind Blown was founded in 2020 and sells a popular line of plant-based shrimp, scallops and crab cakes. In 2022, the brand attracted celebrity chefs Spike Mendelsohn and Tom Colicchio as investors and launched US nationwide distribution at Sprouts.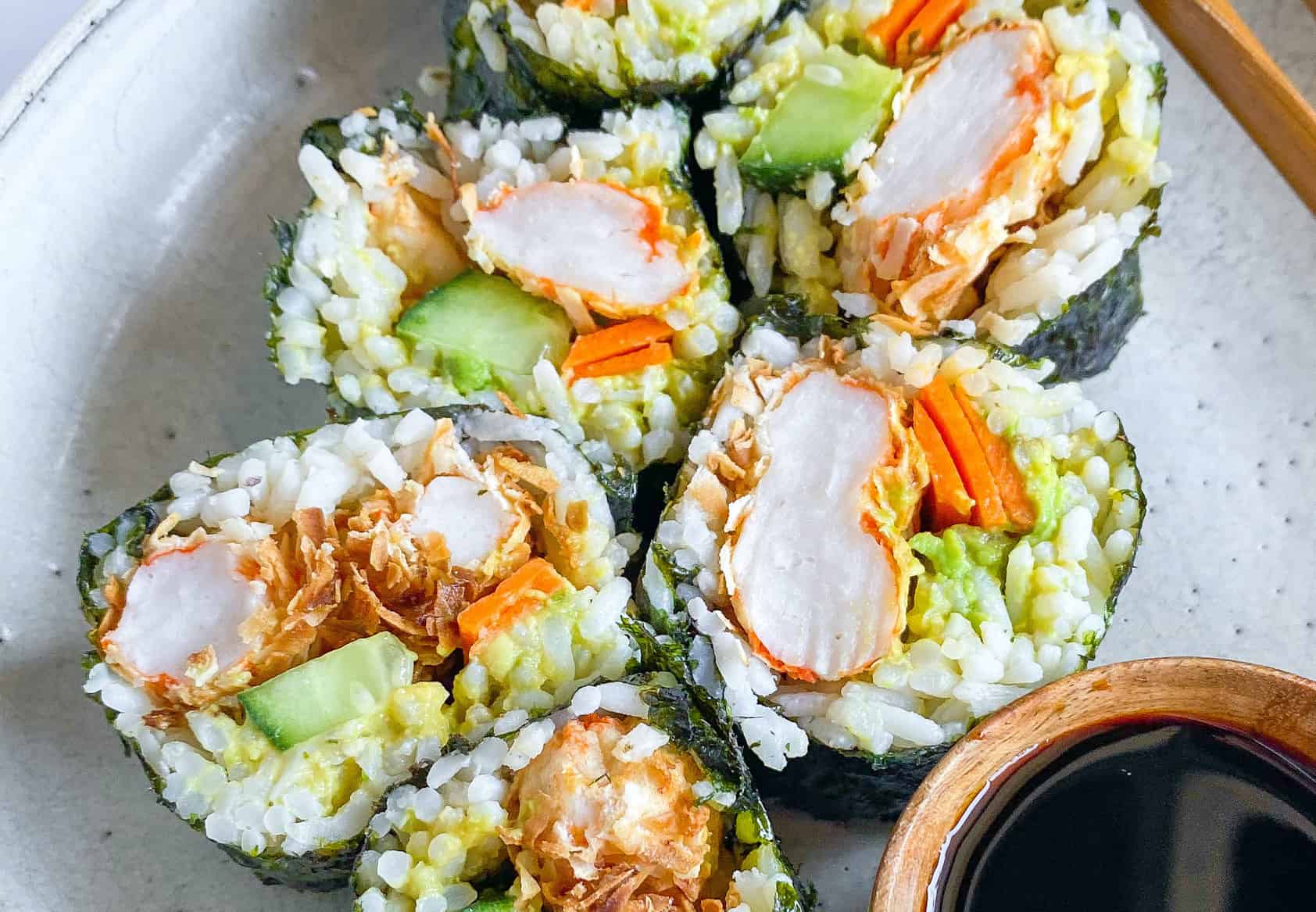 Restoring oceans
Based in Biddeford, Maine, Atlantic Sea Farms sells fresh, dried, and fermented kelp products that help to mitigate the effects of climate change by absorbing carbon from the sea. In four harvest seasons, the company and its partner farms reportedly removed 260,000 of carbon from local Maine waters.
"We're thrilled to work with Monica and her team on these outstanding new products," said Atlantic Sea Farms Founder Bri Warner. "We are two women-run companies working tirelessly to help diversify coastal incomes, improve our food system and restore our oceans in the face of climate change. In my view, it doesn't get much more transformative than that."
"Incredible ingredient"
"With my deep roots in the Chesapeake Bay, and lifelong ties to its fishermen, my mind was blown when I was introduced to Atlantic Sea Farms and was incredibly inspired by the mission of Bri Warner and her team," said Mind Blown Co-Founder and CEO Monica Talbert. "We've always thought 'anything seafood can do, Mind Blown can do.' Now that we're incorporating this incredible ingredient straight from the waters of Maine, it's more true now than ever."