Miyoko's Creamery and Seattle ice cream shop Frankie & Jo's announce the return of their exclusive holiday ice cream collaboration featuring Miyoko's award-winning butter.
Toffee and more
Launching December 1st, the new vegan Butter Toffee and Chocolate Ice Cream includes caramel ice cream swirled with bite-sized butter toffee bars dipped in dark chocolate. The unique flavor is made from Miyoko's cultured vegan butter, a premium dairy-free butter used by top chefs throughout the country.
The new pint collaboration, which runs through the month of December, will be available at all Seattle locations of Frankie & Jo's as well as through nationwide US shipping on Miyoko's website.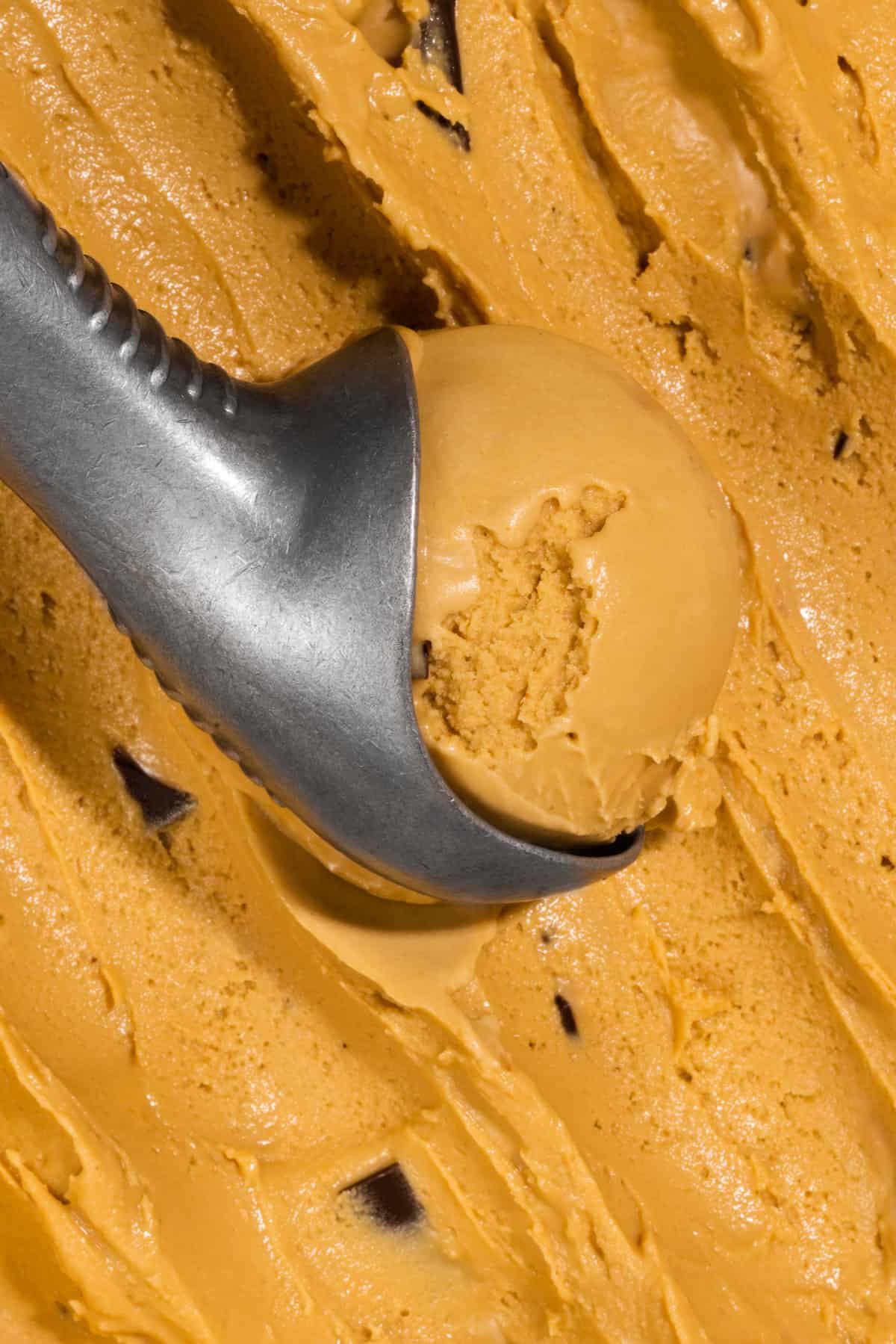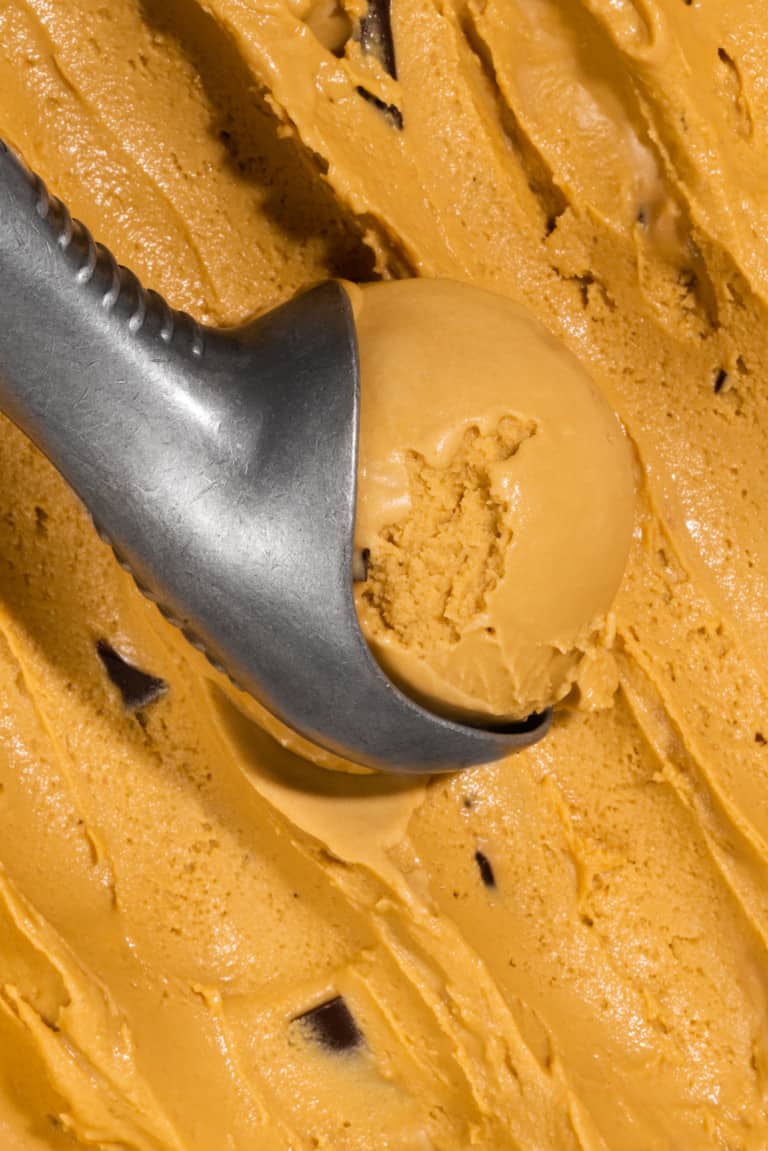 Artisan ice cream
Frankie & Jo's is a popular plant-based ice cream shop with three store locations in Seattle, WA. Made from a base of cashew and coconut milk, their handcrafted ice cream comes in flavors such as Brown Sugar Vanilla, Supercookies & Cream, and Jamocha Chaga Fudge which are available for national shipping.
Miyoko's, known as the world's "finest plant milk creamery", produces a range of artisan dairy-free butters and cheese. In October, Miyoko's Cultured Oat Milk Butter launched into Walmart stores across the US, and the brand recently wrapped a multi-state food truck tour showcasing its products.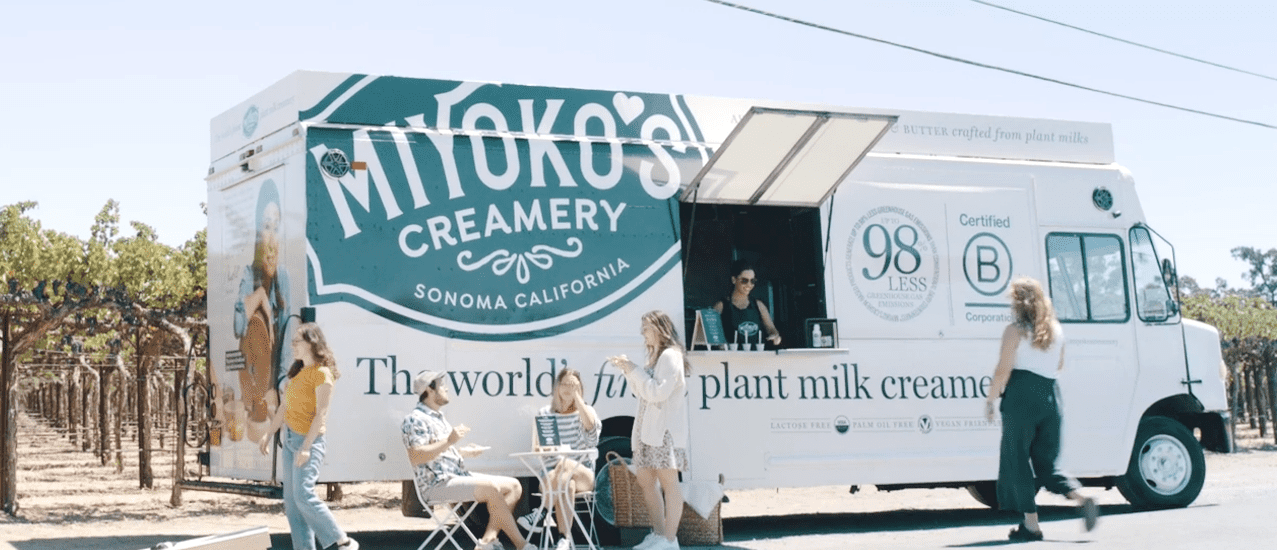 To date, Miyoko's has raised $78.6M in funding.
Speaking on their ice cream partnership, Frankie & Jo's commented, "Miyoko's creamery is transforming the animal-free future of dairy and shares our vision of reducing our dependence on animals for our food, our traditions, and our daily lives."