While plant-based cream cheese products continue to grow in size and diversity, Modern Kitchen is bringing something entirely new to the market: a non-animal cream cheese made with real dairy ingredients.
Using Perfect Day's animal-free whey protein, Modern Kitchen says it is taking a modern food tech approach to reinvent traditional foods without compromising on taste. By utilizing Perfect Day's revolutionary protein, made with precision fermentation, the brand says its products reduce greenhouse gas emissions by up to 97% when compared to conventional dairy.
"The response has been overwhelmingly positive and so exciting to see"
First launched in 2022, Modern Kitchen sells a full lineup of lactose-free cream cheeses in several flavors, including a newly added "Plain" variety. Last year, the brand debuted in regional US grocery chains Harris Teeter and Market Basket.
Made with a unique base of coconut oil and non-animal whey protein, Modern Kitchen's flavors include:
Spring Onion + Chive – Featuring crisp chives and mild spring onions ideal for bagels or a veggie dip
Strawberry – A jammy and sweet cream cheese for toasted bagels, buttercream frosting and more
Harissa Pepper –

With

North African chili paste, Harissa, smoky red peppers, cumin and garlic, this cream cheese can be spread over a bagel or swirled with tahini.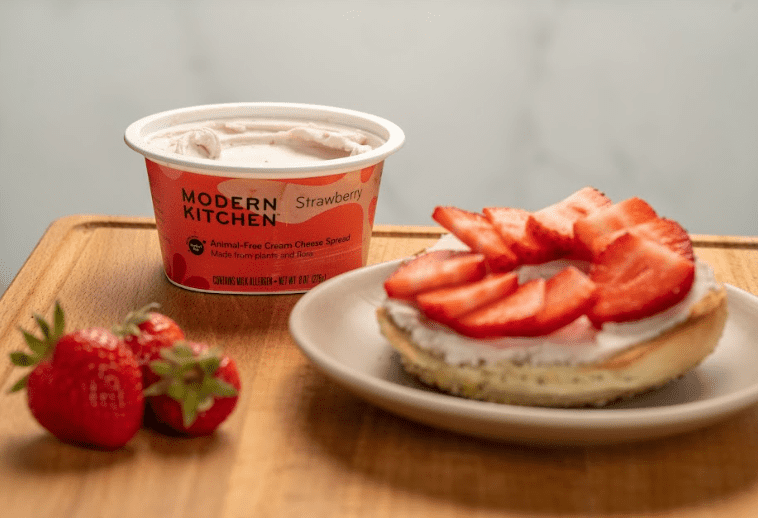 According to the brand, all of its products are free from lactose and gluten, and certified Kosher.
Retail expansion
Modern Kitchen is part of The Urgent Company, a collective of consumer product brands created by alt-dairy pioneer Perfect Day Foods. Using precision fermentation technology, Perfect Day creates dairy-identical proteins that can be used to make a wide variety of foods that match the exact taste and texture of their animal-based counterpart.
According to Tim Coyle, VP of Marketing at The Urgent Company, Modern Kitchen is currently focused on developing its cream cheese line, but says the company is always exploring new ways to innovate its offerings. In 2023, the brand is preparing to expand its retail footprint into US stores like Key Foods and Giant Eagle.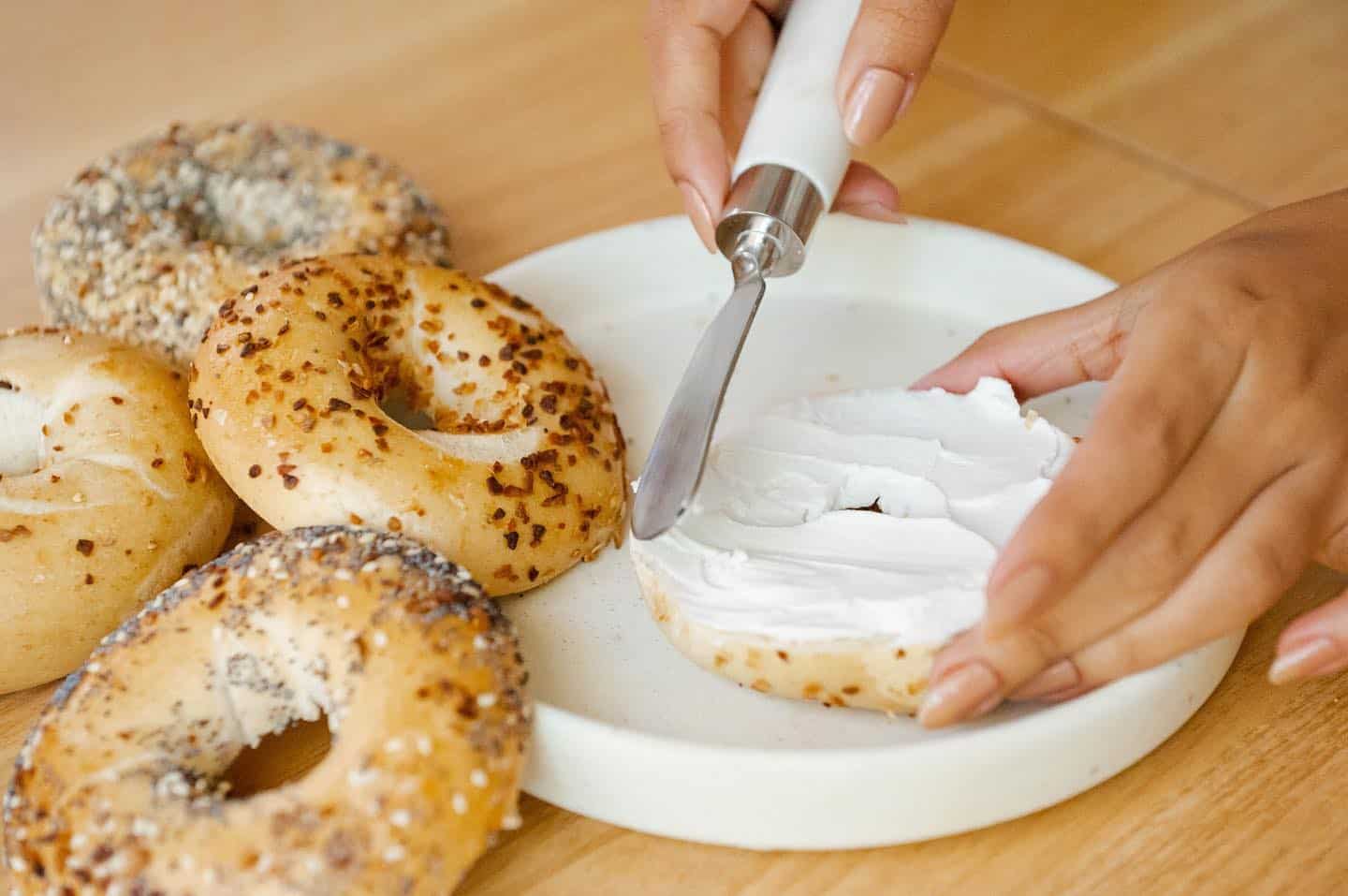 In addition to retail, consumers can find Modern Kitchen's cow-free cream cheese at the popular Boichik Bagels in Berkeley, CA. Last fall, the company also made an appearance at New York's BKLYN Bagelfest to showcase its products.
No animal impacts
"The response has been overwhelmingly positive and so exciting to see," shared Coyle. "Consumers can now find our products on both coasts: the famed Berkeley-based Boichick bagels and at retailers on the east coast like Harris Teeter, with more to come. Using an animal-free whey protein that reduces greenhouse gas emissions by 91-97% compared to protein from cows, Modern Kitchen cream cheese has all the creamy deliciousness of regular cream cheese, but without any animal impacts."