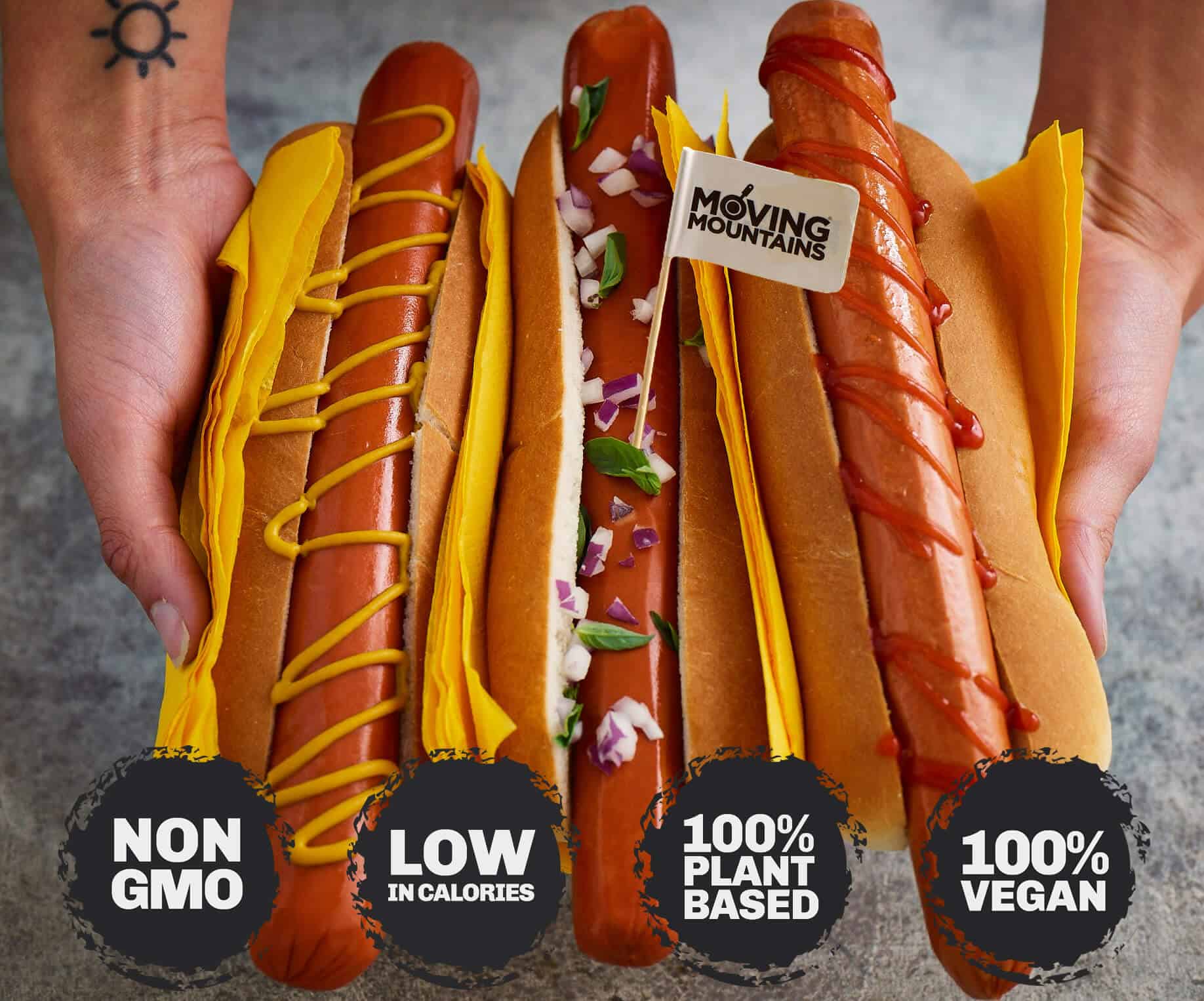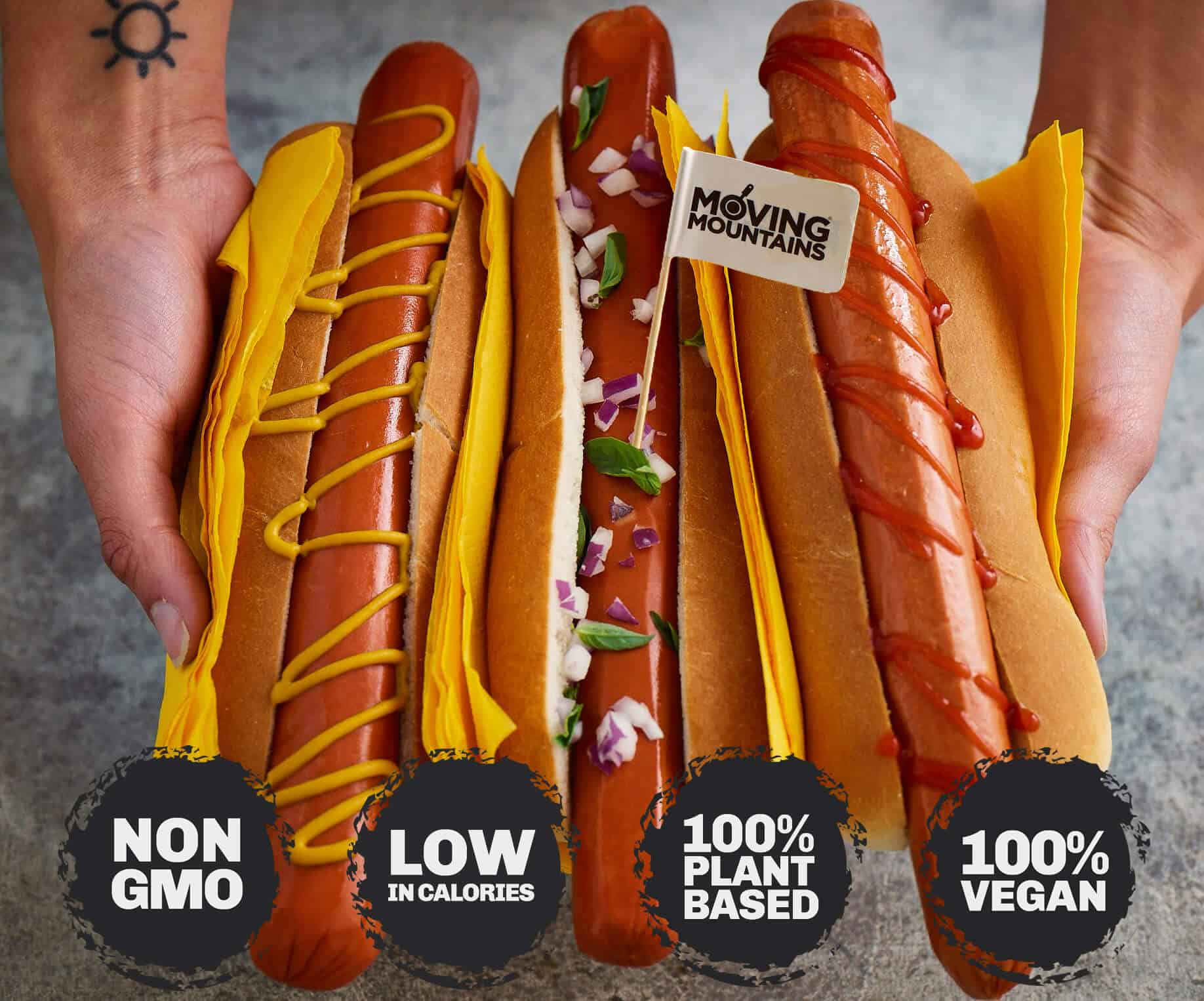 Moving Mountains has expanded its plant-based product range with a frankfurt sausage that not only resembles real meat, but also tastes like it. These new hot dogs are available through Jan Zandbergen BV to the food service and retail in Europe.
Unlike other vegetable hot dogs on the market, Moving Mountains has managed to develop a hot dog that is identical in taste, smell and texture to its meat counterpart. In order to achieve this revolutionary product, Moving Mountains used food technology, scientific processes and specialised machines in the past years. Countless recipes with local, natural ingredients have been tested.
The main ingredients in the meatless, gluten-free Moving Mountains Hot Dog are sunflower seeds, carrots, onions, bell peppers and coconut oil. The Moving Mountains Hot Dogs for the food service are "foot long", weigh 155 grams/piece and are vacuum packed per 6. Smaller hot dogs are packaged in pairs for retail. The hot dogs can be supplied fresh or frozen.
For more information and samples, interested companies can contact Jan Zandbergen BV via [email protected] or telephone 0031 318 563 563.