With food allergies estimated at 70% and continuing to raise globally, the absence of food allergens makes rice-based cheese alternatives a suitable option for people who may be celiac, lactose intolerant, allergic to certain ingredients or simply wanting to find a new way to increase health and wellbeing naturally.
MozzaRisella is an organic plant-based vegan cheese alternative made from whole rice, grown and sprouted in Italy. The company activates whole grain brown rice seeds of Italian origin through the natural method of sprouting, using spring water straight from the heart of the Lessinia Natural Park of the Little Dolomites. All products are 100% plant-based and their production does not involve any kind of deforestation, excessive water consumption or harm to animals.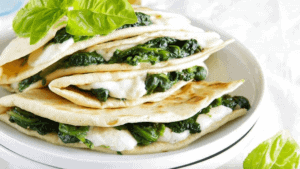 As the only brand of its kind currently available on the food market, MozzaRisella is committed to only using 100% brown spouted rise in their products due to the significant health benefits. Its products are already well established in restaurants and shops across the UK. Earlier this year, as part of the Veganuary campaign, UK restaurant chain Zizzi's launched their dairy-free four cheese pizza 'Quattro No-Maggi' – the high street's first ever four vegan cheese alternative pizza topped with MozzaRisella.
The rice "cheese" is also used in popular restaurant chains Pizza Express, Ask Italian, and The White Rabbit Pizza Co. In retail, the products are also available to buy at Whole Foods, Planet Organic and The Vegan Kind supermarkets.