According to vegnews.com, Mrs. Goldfarb's Unreal Deli has partnered with LA's Netflix Studios. Its vegan corned beef is now available in sandwiches and served as a corned beef hash in the Studio's commissary and catered throughout its sound stages.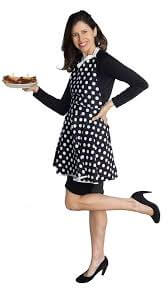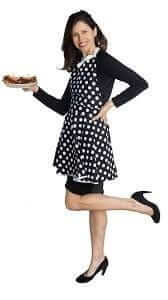 Approximately 1,000 employees and visitors eat at the Studio Lot's commissary, and between 10 to 15 percent choose the vegan options. This announcement follows the partnership between the Unreal Deli and 20th Century Fox's Studio Lot in May 2019. Fox's commissary serves as many as 3,000 employees daily.  
The partnerships came about after Unreal Deli owner Jenny Goldfarb reached out to the television and movie studios directly, and they responded with interest. "When I had that first meeting at Fox, they told me: 'It used to be the actors wanting vegan options; now the seasoned executives are demanding it, too,'" Goldfarb told VegNews. "The response has been very well received. They often take large quantities for special events." 
Mrs. Goldbarb's Unreal Deli recently received funding from Shark Tank's Mark Cuban, who invested $250,000 in exchange for 20 percent of the company. 
Its Unreal Corned Beef is also available in the grab-and-go section of 58 Whole Foods Markets in the Southern Pacific Region, at select Quiznos locations in the Denver Metro area, and on menus at several Los Angeles delis, including Mo's Deli, Sunset Foods, and Mickey Fine's Pharmacy & Grill. 
Last month, Sarge's Delicatessen & Diner in New York City added the vegan Reuben sandwich featuring the Unreal Corned Beef to its menu.