Hooray Foods announces the long-anticipated debut of its gluten-free, allergy-free, dairy-free, soy-free, meat-free bacon into seven regions of the USA through a distribution partnership with Whole Foods starting from World Vegan Day on November 1st, in its mission of "Saving Animals From the Food System, One Pig at a Time".
The San Francisco brand received funding in July through Stray Dog Capital and said at the time that it plans to "take retail and foodservice by storm" with its minimally processed bacon created with coconut oil, rice flour, tapioca starch, liquid smoke, umami seasoning (shiitake mushrooms, salt, mushroom extract, calcium carbonate), maple syrup, salt and beet juice concentrate.
Currently, there are over 70 million pigs existing on US farms for the use of food production. Hooray Foods plans to partner with non-profit animal farms and sanctuaries to help provide funds toward pigs rescued from production and abuse.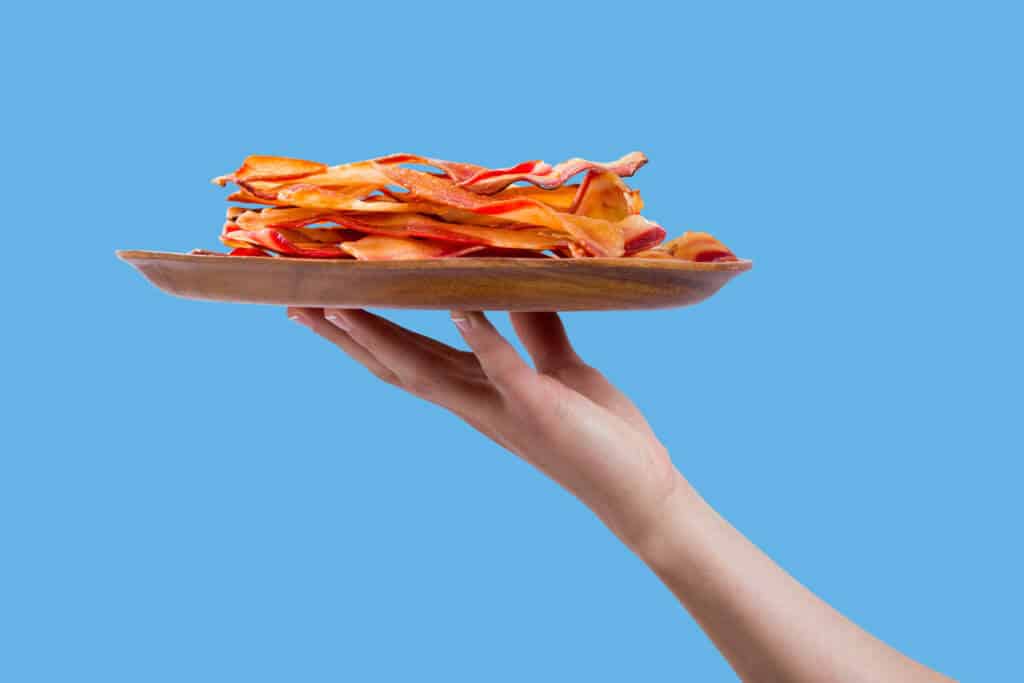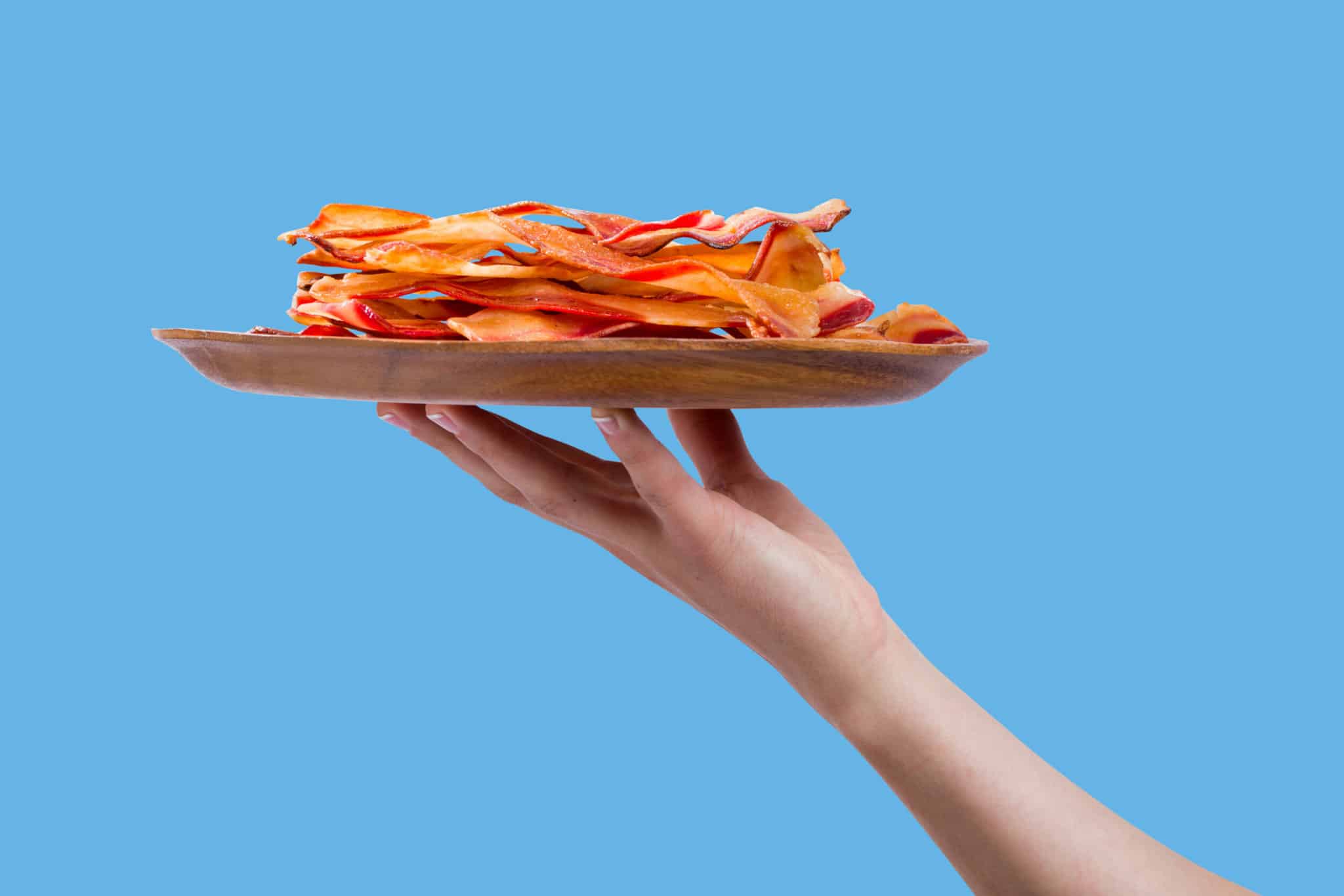 "I wanted to do something that would have a positive environmental impact," says founder Sri Artham, "While I'm not a chef, or a food scientist, I have been in the food industry for many years, so working to make an environmental difference seemed like a good place to start.
Artham, a professed meat eater on a journey to become a more conscious eater, decided to start by entering the plant-based food industry. "People who love bacon, love Hooray," comments Artham, "I came at it from a totally different direction and developed it with a novel way to encapsulate fat in a substrate."
He adds, "If you want to impact climate change, there's almost no better way to do so than by changing what you eat."