A vegan creme egg called The Chuckie Egg, made by UK based chocolatier, Mummy Meagz, is selling out in stores all around the UK in the approach to Easter. One Chuckie Egg was sold at least every 30 seconds at Holland & Barrett since  January, with most stores selling out entirely. Mummy Meagz says its factory working overtime to keep up with demand.
Meagan Boyle, co-founder of Mummy Meagz, says: "We're delighted that the UK loves our Chuckie Eggs as much as we do, and that someone is enjoying one of our delicious creations every half a minute. With more than 600,000 people now following a plant-based diet in the UK, demand for products that give vegans what they really want will continue to grow. They also help to pique interest in veganism and cast aside a few outdated assumptions, especially that vegan food doesn't taste good!"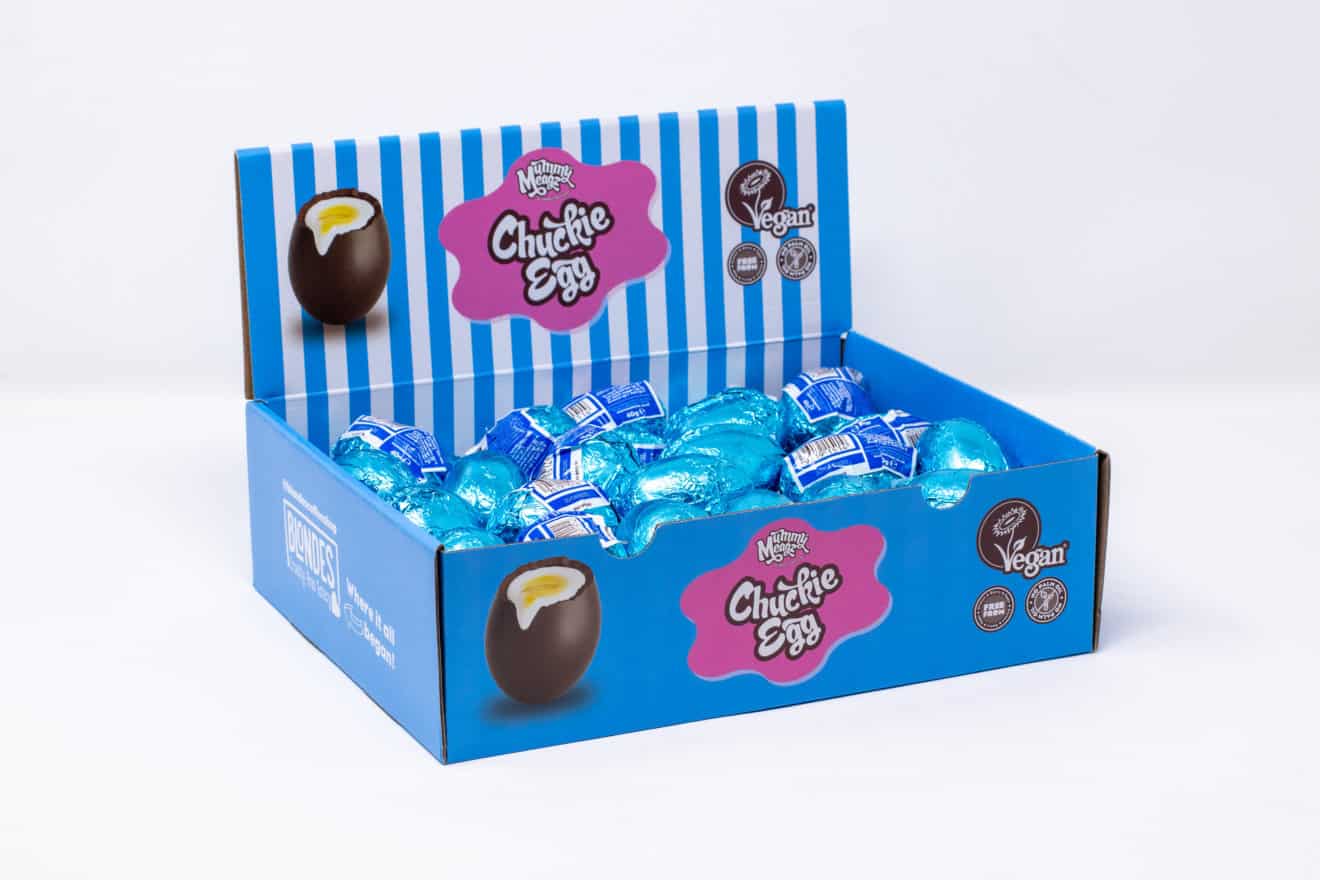 The eggs are expected to be back in stock at Holland & Barrett stores nationwide and online from 13th March, with plans in place to increase production runs up until Easter.
Meagan continues: "Our kitchen team has been busy keeping up with demand, because I'm adamant that no one should miss out on the sweet things in life. This is exactly why I came up with the Chuckie Egg recipe: it's free of nuts, dairy, gluten and animal products, meaning it can be enjoyed by almost anyone."