Nestlé USA announces it is planning to debut a new plant-based version of its Toll House chocolate morsels.

According to the conglomerate, which released a line of allergy-friendly, dairy-free chocolate morsels in 2018, the upcoming product will reportedly be newly positioned with more innovative ingredients, says Axios.
"Nestlé Toll House plant-based morsels will be a brand-new product within the Toll House portfolio," Nestlé said in a statement. "As we continue to look to innovate in the plant-based category, baking is an area we're excited to explore."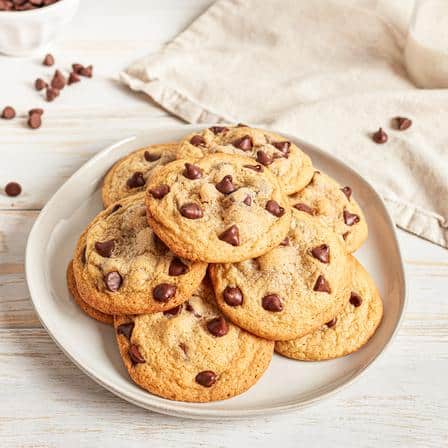 Nestlé says the new plant-based chocolate morsels might potentially debut in stores in early 2023.
"Plant-based, especially for those that are trying to avoid dairy, can be one of those places where you feel like you have to compromise," said Nestlé USA's chief strategy officer Melissa Cash. "You think about chocolate chips and indulgence — that's a place that you don't want to compromise. So we're looking to innovate in that plant-based space… to really push out plant-based morsels."