Right Treat, the food research company of OmniPork, officially rebranded to its new name of OmniFoods last week as it revealed the world's first vegan SPAM product with a mission to become the world's most popular plant-based ingredient. Let's take a look at how and why this has the potential to disrupt the entire food industry.
OmniPork first became available to consumers in Asia in 2018 and in its first two years of operation the product has become phenomenally successful beyond all wildest expectations in not only its native Hong Kong but also in Singapore, Macau, Mainland China, Thailand, Canada, and Taiwan – where one million Omnipork dumplings have sold every single week since their launch in January. Yeung reveals an expected reach of up to 20 regional markets and 40,000 points of sale by the end of this year.
"Changing our name from Right Treat to OmniFoods allows the company to align to its future branding and global development in a more prominent and consistent manner," said OmniFoods founder, David Yeung. "The Omni series is omni-purpose in application, especially targeting omnivores. In other words, people who follow either a plant-based or carnivorous diet are able to enjoy the revolutionary and innovative products in this series. It is possible for anyone to be a part of this plant-based movement and create a better future for the earth and for yourself."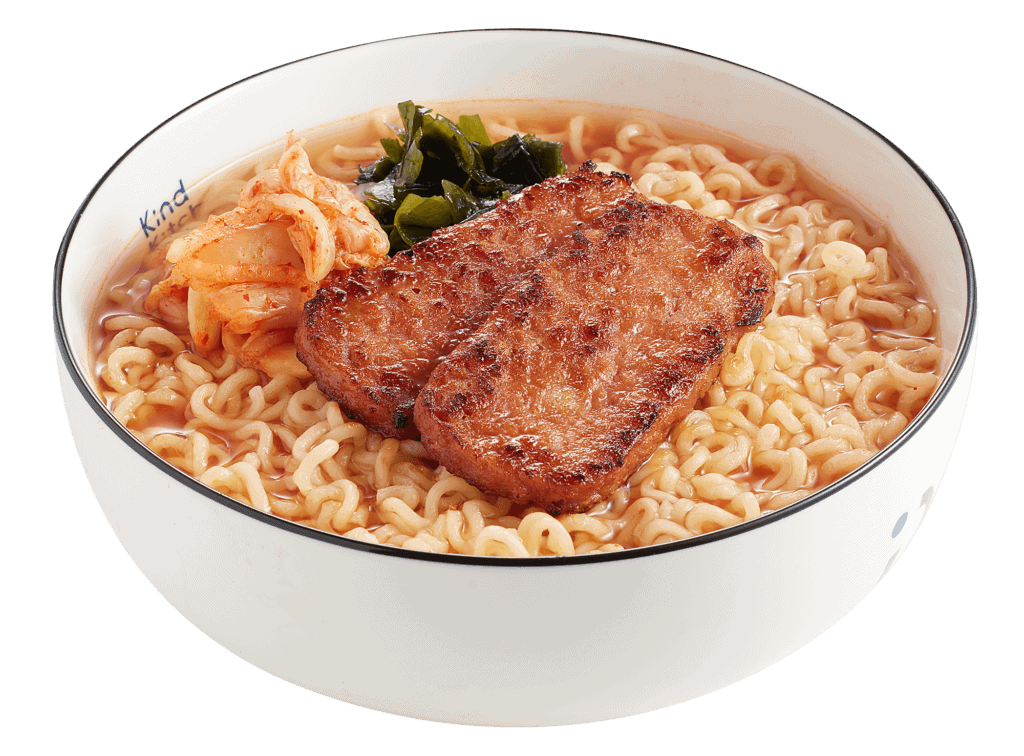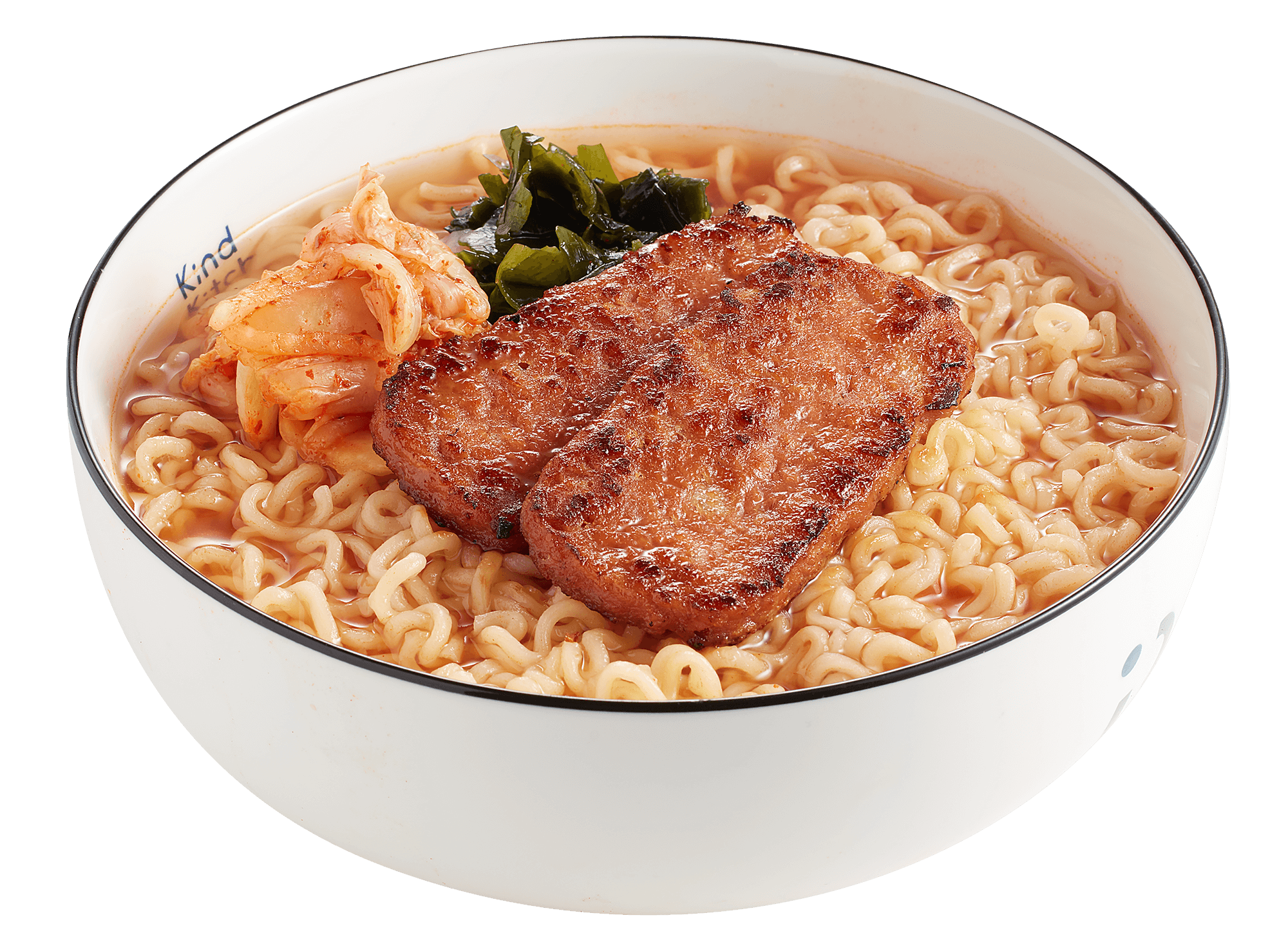 Clearly, Omnipork has already made a huge impact on Asian food. Last October, Hong Kong's national airline Cathay Pacific put Omnipork on its menu and became the first airline to offer vegan pork. This February, the company launched its first Omnipork ready meals for the convenience food market, which were rolled out into 3,600 Family Mart locations in Taiwan a month later. And as most of our readers will be aware, it was announced last month that Starbucks China will be serving Omnipork products as well as those of Beyond Meat and Oatly.
Vegan pork has thus already evidenced itself as a gamechanger all over Asia, but with the new luncheon meat products we are going to see an impact the likes of which we have perhaps never seen before in the food industry. 88% of consumers in Mainland China eat luncheon meat at least once a month. In South Korea – 78%, and in Hong Kong – 69%. The annual luncheon meat sales in Asia-Pacific exceed 400 million cans, according to a recent market report.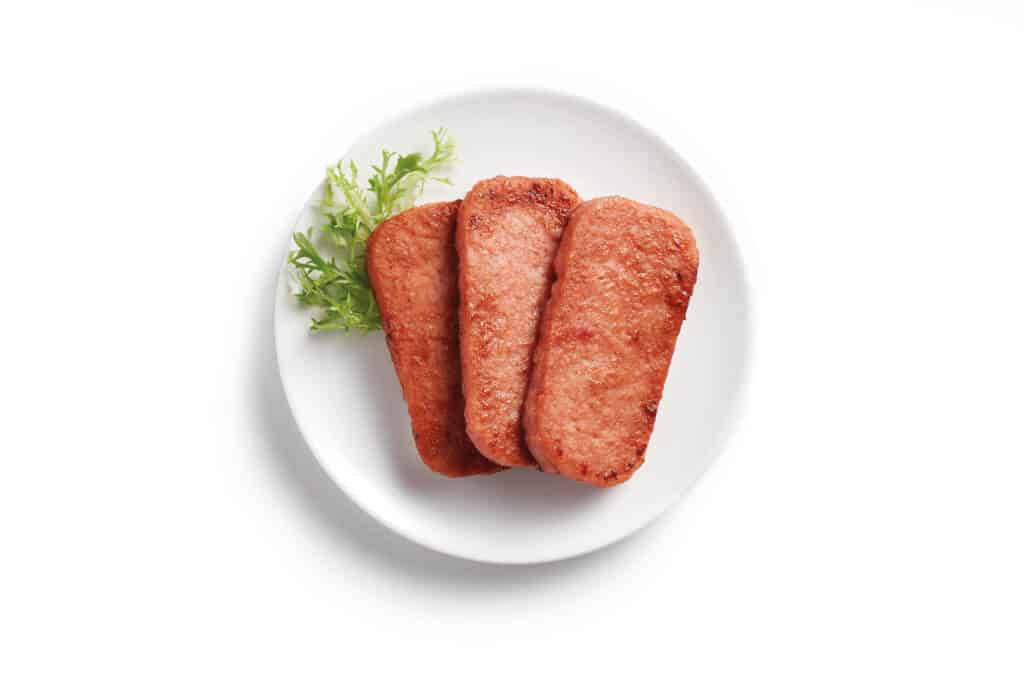 In short, pork is the most consumed meat in the world, SPAM style luncheon meat is the most consumed pork product, and Asian consumers are the biggest consumers of meat on the planet. So with the new plantbased SPAM product, OmniFoods is hitting meat right where it hurts the most.
"Since the launch of OmniPork two years ago, a lot of people have been asking what our next product will be. In fact, pork is widely used in everyday cooking. As pointed out by the survey, luncheon meat is a food that everyone in Asia has a love-hate relationship with, including those in Hong Kong, Mainland China and Korea, etc. Eating is not only about filling up our stomachs and absorbing the daily nutrition we need, it is also about satisfying our cravings."
Vegconomist looks forward to keeping you informed about the progress of OmniFoods' mission to be the most consumed plantbased product in the world.
2019 World's 8 Largest Luncheon Meat Sales Market
Country/

Region

Revenue (USD)
United States
982 million
China
459 million
Southeast Asia
219 million
Germany
133 million

Japan

129 million
United Kingdom
122 million
South Korea
96.26 million
India
93.26 million
2019 Asia-Pacific Luncheon Meat Sales Market
Country/

Region

2019 (MT)
2018 (MT)
Annual Change
China
65,300
67,400
-3.12%
Southeast Asia
30,600
31,900
-4.08%
India
15,100
15,700
-3.82%
Japan
15,000
16,100
-6.83%
South Korea
11,800
13,000
-9.23%
Australia
8,500
9,700
-12.37%
Total
146,300
153,800
-4.88%
Top 3 Favorite Processed Meat for Consumers by Countries
| | | | | |
| --- | --- | --- | --- | --- |
| | Hong Kong | Mainland China | South Korea | United States |
| 1 | Luncheon Meat | Bacon | Luncheon Meat | Bacon |
| 2 | Sausage | Ham | Sausage | Ham |
| 3 | Bacon | Luncheon Meat | Bacon | Sausage |