In 2013, gaming company GAME released a canned Christmas dinner to be sold alongside games and consoles during the shopping season. Now GAME has released a vegetarian and vegan version of the din in a tin, with the vegan version containing eleven layers of christmas foods from starter to dessert, for the, um, highly dedicated gamer.
The Christmas Tinner, which allegedly has been a "huge hit" since its launch, was first released for gamers who had admitted that they would give up Christmas meal in order to continue playing their favourite games from their chairs. GAME reports that it had been "inundated" with requests for a veggie and vegan option and so this year has released one of each.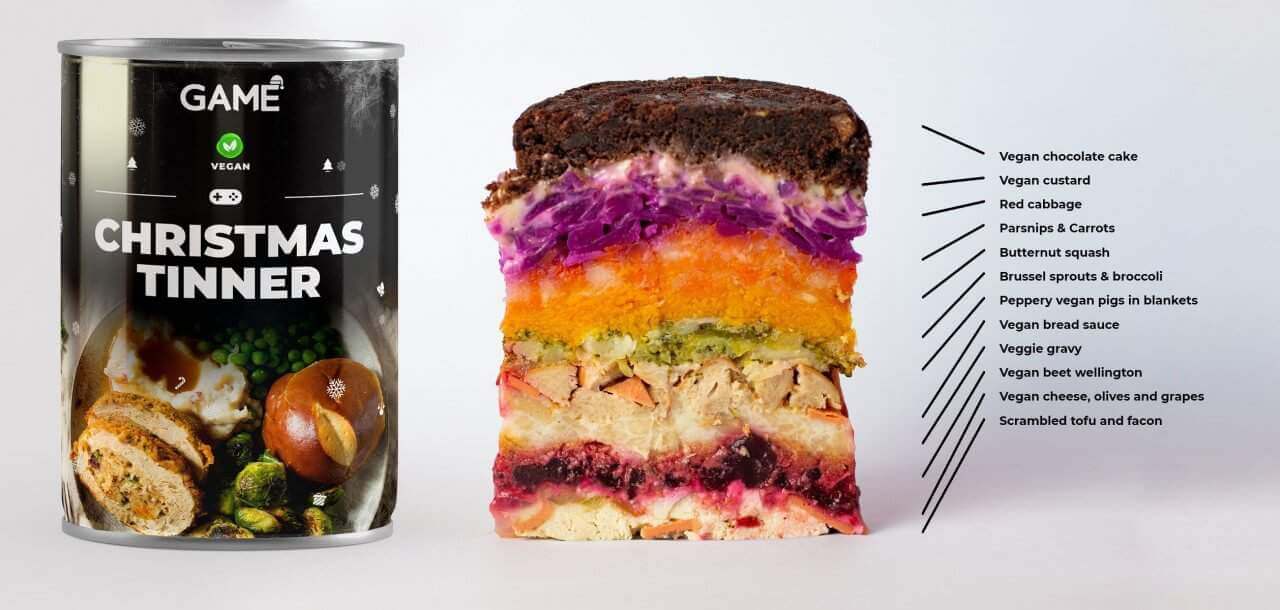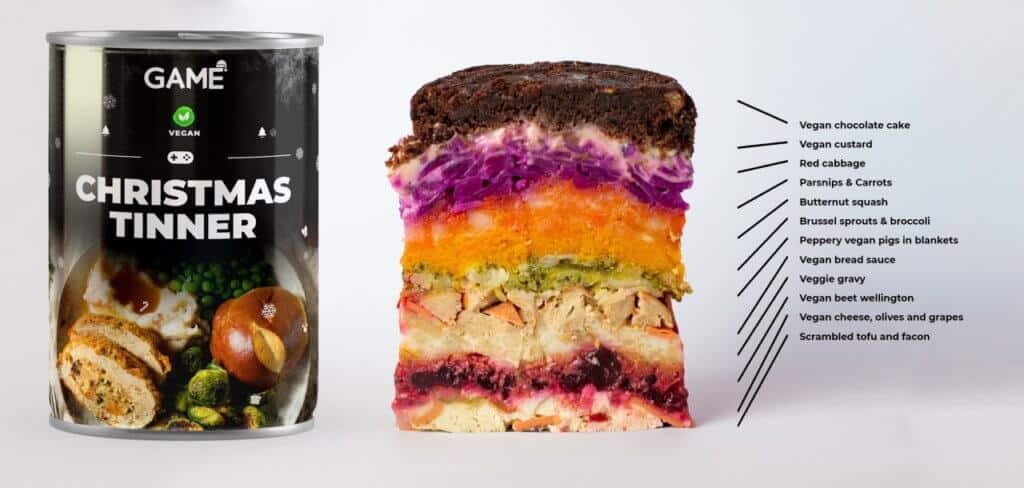 The original version contained nine layers of scrambled egg and bacon, fruity mincemeat, turkey and potatoes, roast carrots and trimmings, topped with a layer of Christmas pudding. The vegan option offers 12 layers starting with scrambled tofu and tempeh bacon, mushroom wellington, and finishing with a vegan chocolate cake and custard.