Noblegen Inc., an advanced nutritional ingredient company, has announced the launch of its first direct-to-consumer facing product, "the egg." This plant-based "whole egg" powder is available exclusively on the Eunite™ website. 
"The amazing thing about 'the egg' is that we've been able to use it in so many different applications," said Adam Noble, CEO, and Founder of Noblegen. "It has successfully replaced eggs in vegan pancakes, stratas, breakfast sandwiches, quiches, and even a chocolate cake. No other plant-based egg scramble can also be used to functionally replace chicken eggs in a cake, 'the egg' can."
"The egg" is a vegan-friendly, cholesterol, and soy-free alternative to traditional chicken eggs. It contains 6g of plant-based protein per serving, equivalent to that of a poultry egg. It is also significantly lower than a traditional egg in both calories and fat per serving."
For a limited time, "the egg." will be available in the continental US in a tester form for early adopters to receive the product for only a small shipping cost. It will be sent to consumers interested in trying the product and offering input to Eunite™ as they continue to develop next-generation versions of "the egg." The product will also be available for purchase in pouches equivalent to a dozen traditional eggs.
"Consumers and food companies are both searching for innovative, sustainable, and nutritious ingredients that bring a new approach to the way we eat," said Abramson, Noblegen Board Member. "Eunite™ branded ingredients are plant-based and made with a natural and sustainable process that delivers novel solutions for proteins, lipids, and carbohydrates. Similar to life' sDHA®, the Eunite™ logo tells both food companies and consumers that Noblegen understands their needs and is responding with a great solution."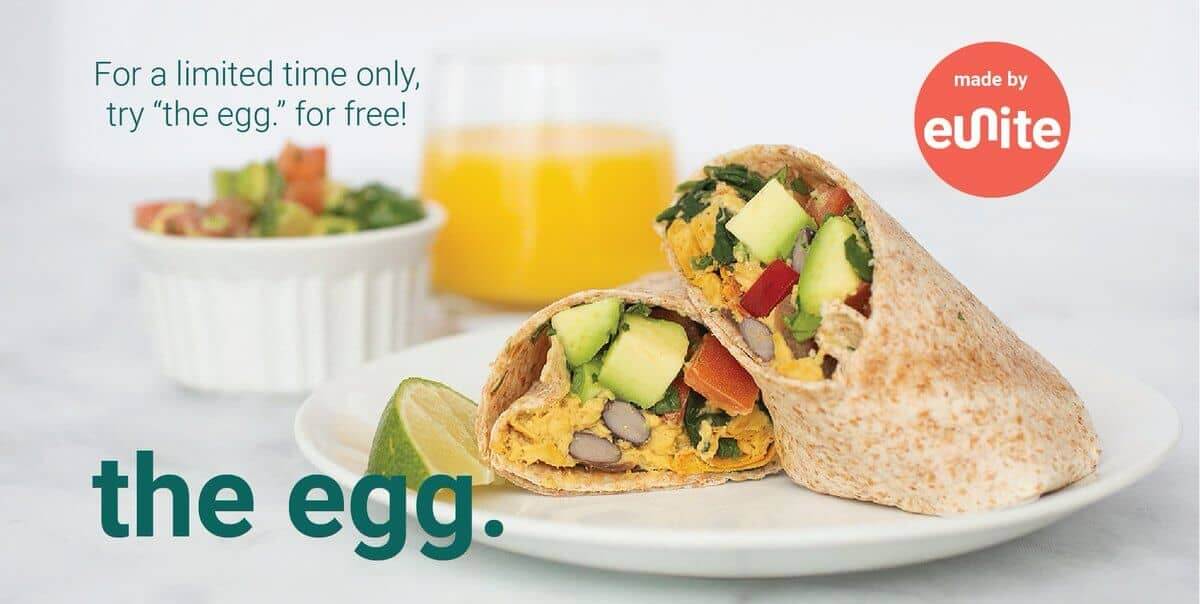 "' The egg' is a way for Noblegen and Eunite™ to showcase our Protein-Rich Euglena Flour in a food application made directly for consumers," said Noble. "We're excited to start laying the groundwork and beginning the Euglena as a food ingredient education campaign. It's important for us to show how amazing our ingredients are and to share more market evidence with industry-leading brands that Euglena is an ingredient consumers are ready to embrace."
Eunite™ pronounced "you-nite," established in 2019, is the food and ingredient brand for Noblegen. All of Noblegen's ingredients and food products will fall under the Eunite™ label.