In the past decade, countless plant-based burgers have debuted on the global retail market, seeking either to recreate the experience of eating beef or to offer classic garden-style patties made of veggies, grains and legumes. However, many such products have been accused of compromising on quality by containing excessively processed ingredients or lacking in taste and flavor.
"It is our hope and mission to help people eat as close to the earth as possible without compromising on quality ingredients"
NoBull Burger was launched to bring healthy change. Founded by mother and chef Chrissanne Raymond, NoBull burgers are made exclusively from 100% "close-to-the-earth" whole ingredients, such as organic lentils, grains and roasted veggies. Most importantly, the brand claims, its products offer truly delicious flavor, and provides consumers with a clean and versatile source of plant-based protein.
According to the brand, Raymond began making veggie burgers in 1970 using ingredients inspired by her mother's lentil soup recipe. Over time, the burgers gained a "cult following" at family events and potlucks, and Raymond's son eventually named the patties the "NoBull Burger". At the urging of her family, Raymond launched a food business in 2011, and began selling NoBull Burgers wholesale to farmer's markets, restaurants and grocery stores in Virginia and the Mid-Atlantic region.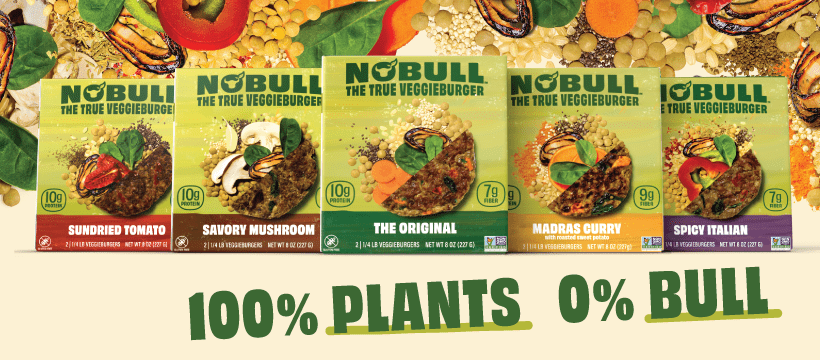 Whole Foods launch
In 2022, the company says it hired Joanna Hargus as a fractional CEO to help lead the company through its next stages of growth. As of 2023, NoBull has gained US nationwide distribution through Whole Foods Market.
NoBull's burgers are available in five different varieties including Original, Savory Mushroom, Sundried Tomato, Spicy Italian and Madras Curry. Each package contains two 4 oz patties and retails for $5.99. In addition to being clean-label and non-GMO, NoBull states its products are fully gluten-free, and can be used in a wide range of dishes, from tacos and salads to stuffed peppers and chili.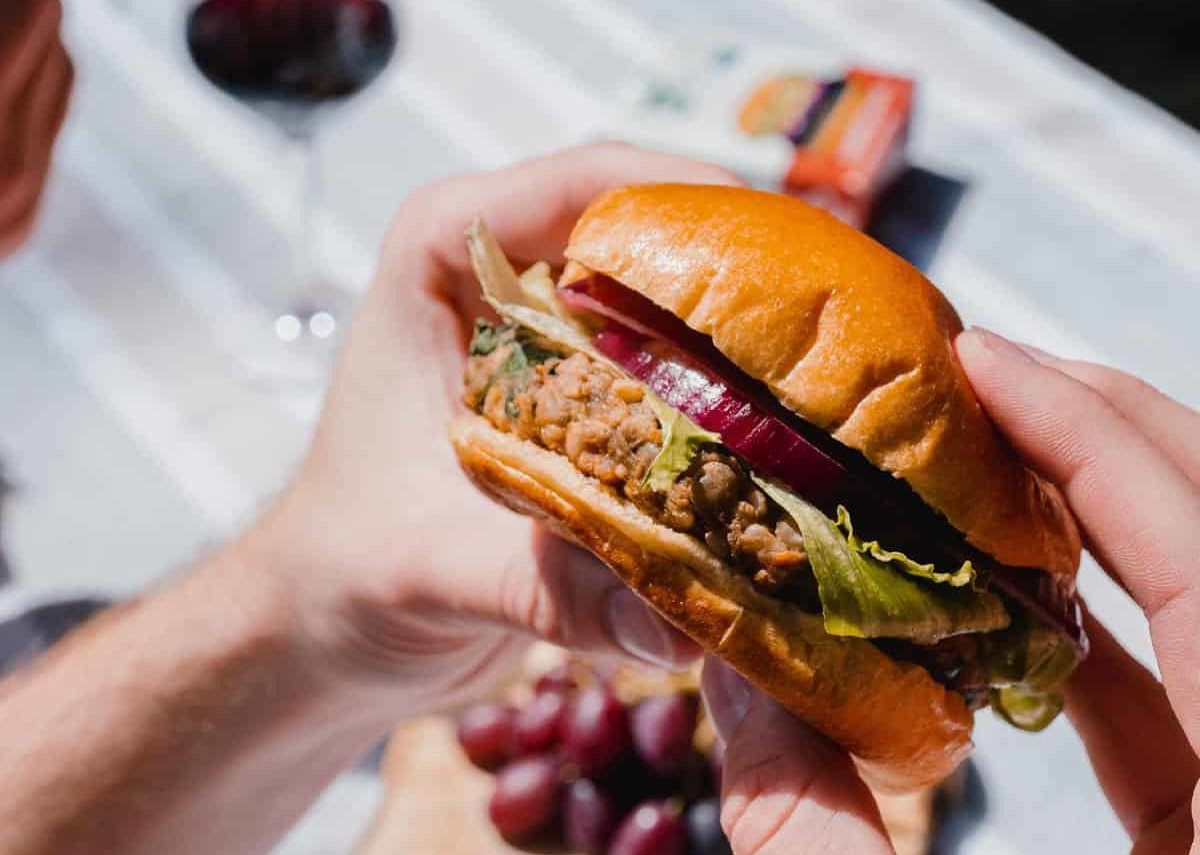 As the company states on its website, "It is our hope and mission to help people eat as close to the earth as possible without compromising on quality ingredients or amazing flavor."