Silk® recently announced its new partnership with two of the world's most recognizable athletes, Olympic gold medalist, Michael Phelps, and world champion gymnast, Aly Raisman, as the new faces of its soymilk portfolio. The collaboration will also provide 1.5 million meals to the Feeding America charity.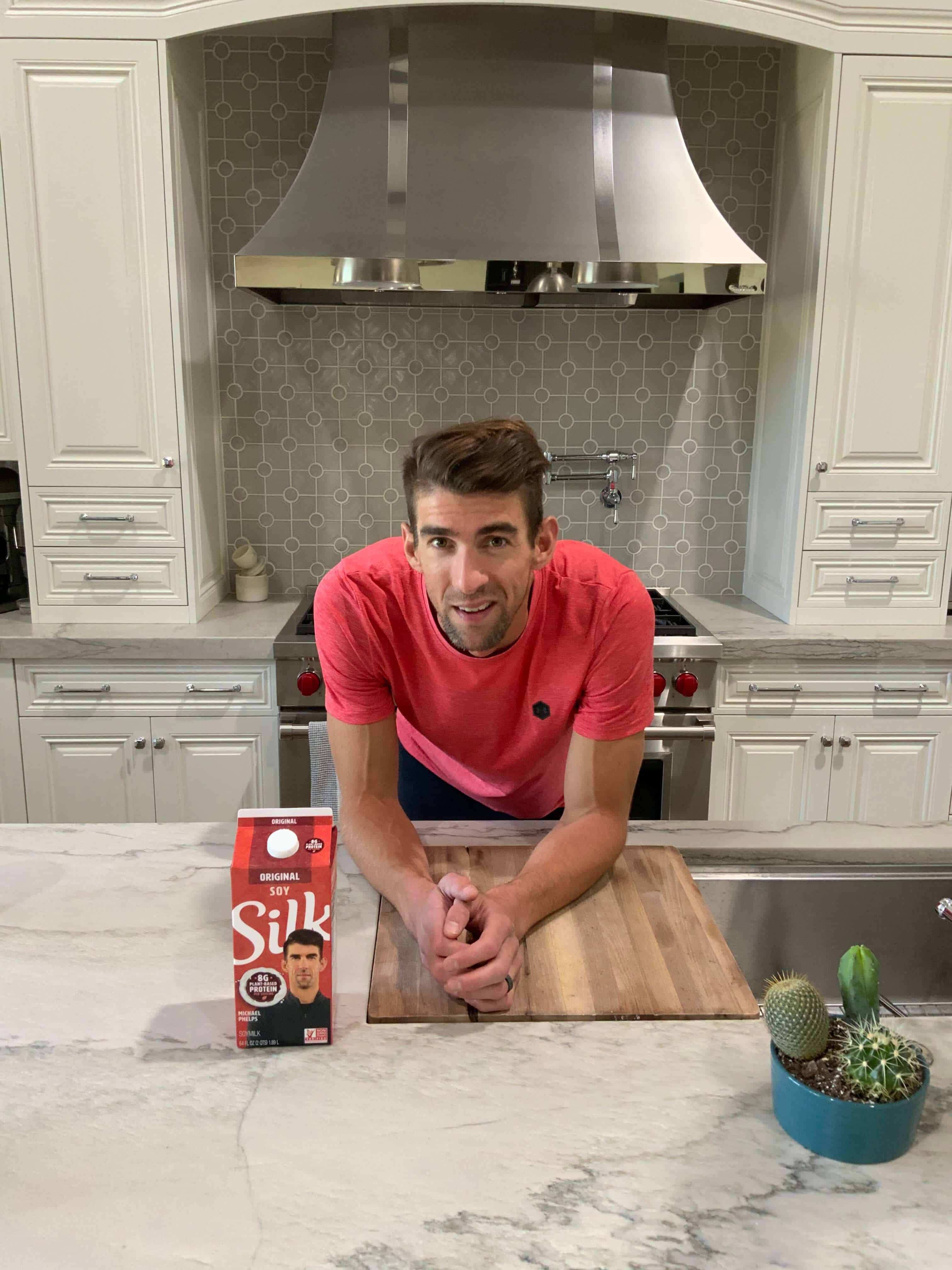 "I've enjoyed soymilk for years and am excited to be working with Silk while also helping to support Feeding America!" said Phelps. "This period of slowing down has reminded me about the importance of both physical and mental health, and how food plays such an essential role in our daily life. Both Silk and I realize how important it is to keep everyone fueled, and we are proud to help support people in need during these challenging times."
"I've enjoyed the benefits of incorporating more plant-based meals into my diet over the past few years, and Silk Soymilk has been a great source of protein to keep me fueled and focused—whether I'm on the road or, like right now, spending more time at home," said Raisman. "I'm honored to work with Silk and appreciate their shared commitment to give back to families in need through Feeding America."
"These difficult times have posed unique challenges to all Americans, but for people who struggle with hunger, access to food is an ongoing struggle," said Nikki Drevich, Feeding America's interim chief development officer. "Feeding America is thankful for Silk's donation, along with Michael and Aly's support, which will help provide 1.5 million meals to people who need it most."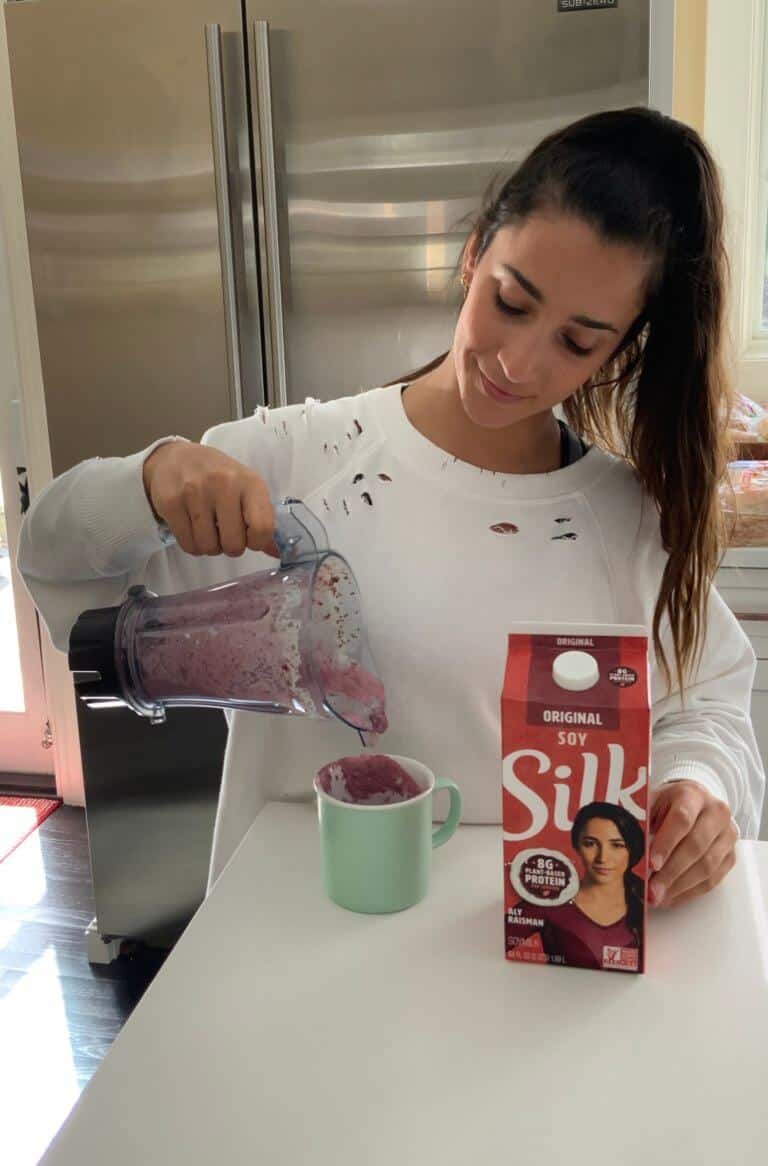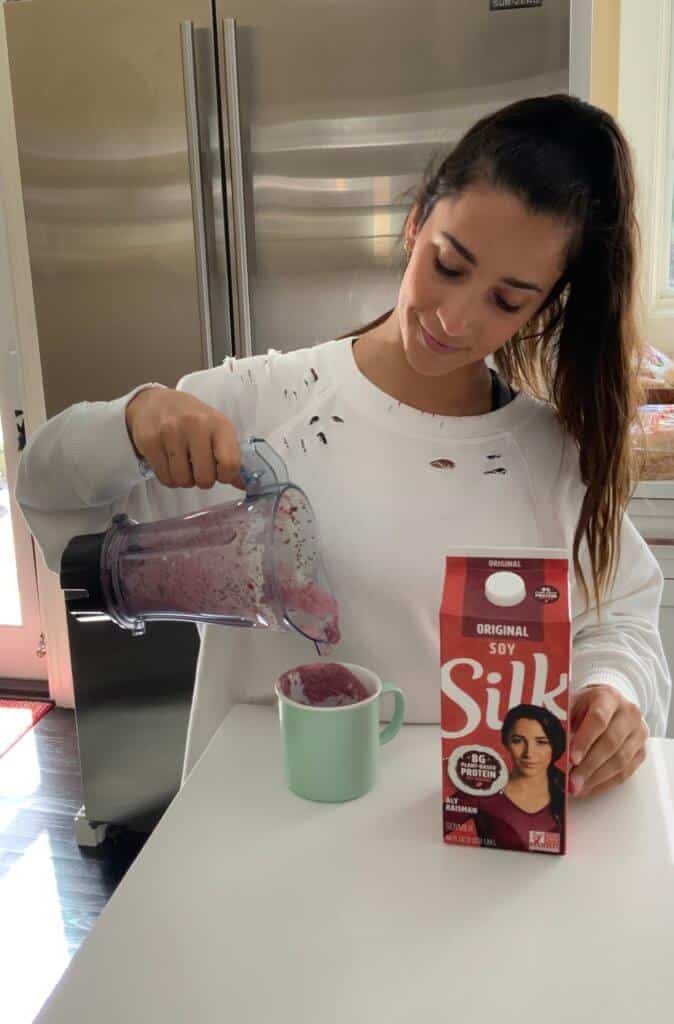 Silk, a subsidiary of Danone, started bringing soy milk to the masses 25 years ago and led the way for the fastest-growing plant-based beverage category. It now offers a broad portfolio of plant-based options, including soymilk, almond milk, cashew milk, coconut milk, oatmilk, dairy-free coffee creamers, and dairy-free yogurt alternatives.