Green Monday is a sustainability initiative based in Hong Kong that oversees the hugely popular pork alternative Omnipork, which in Taiwan sold at a rate of a million per week this year. The company now debuts a line of ready meals designed meant to cater for city dwellers who lead a fast-paced life
OmniEat Flash Frozen Meals are available in either Spicy Thai Basil OmniPork with Jasmine Rice, or  Thai OmniPork Stir-Fried Noodles, made with OmniPork, which is cholesterol-free, low in saturated fat and calories. OmniPork, being 100% plant-based, not only uses far less resources during production, but also contributes to lower carbon emissions.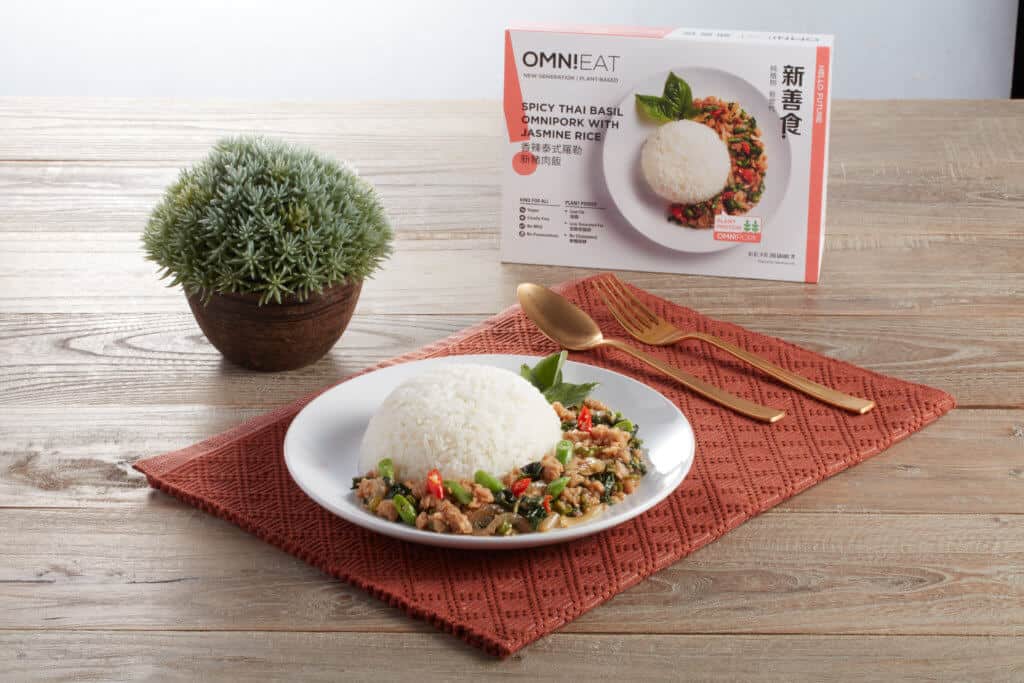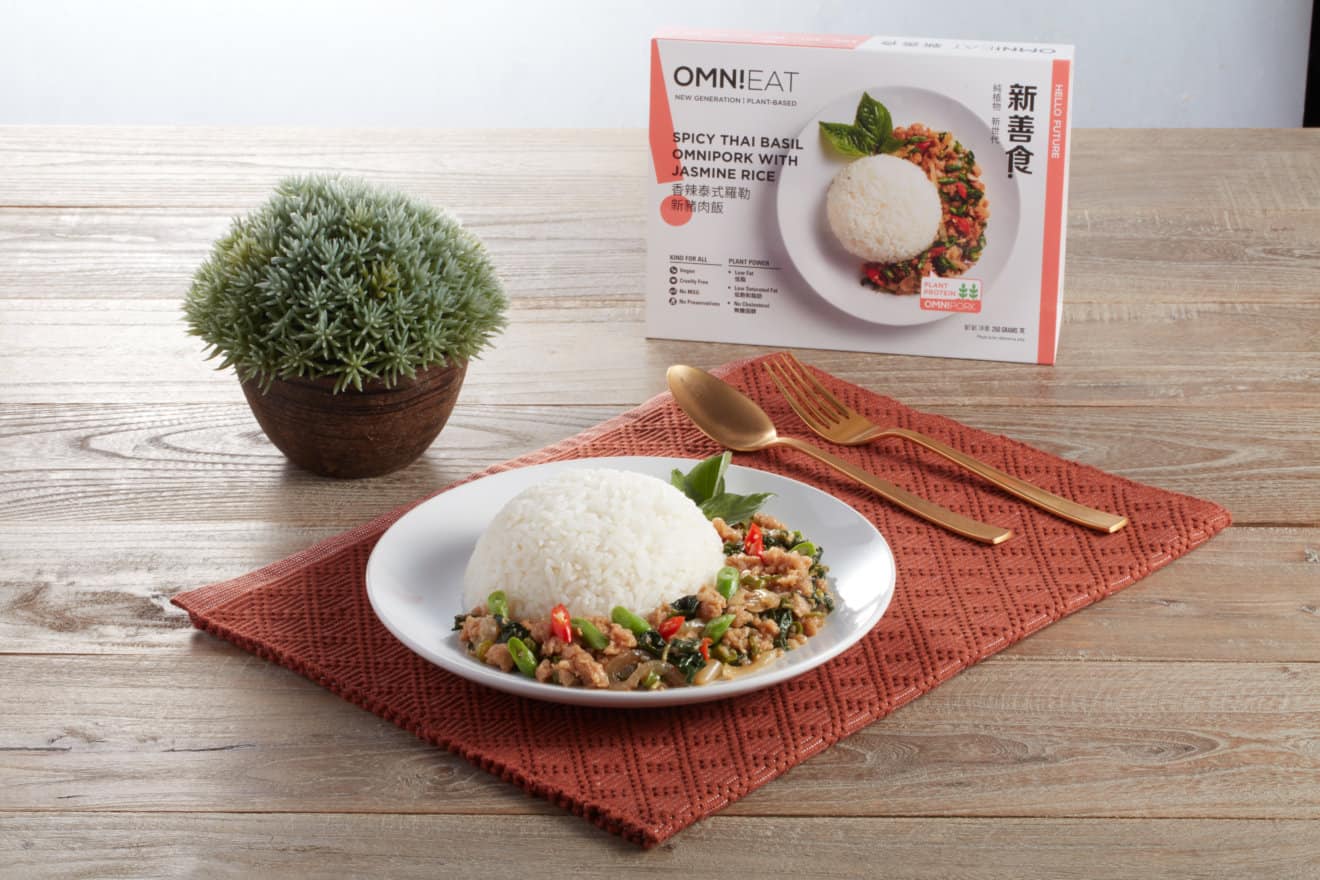 OmniEat packaging is predominantly made of paper; when compared to the general plastic containers of the same volume, the plastic usage in OmniEat meals is reduced by 90%. The company says it aims to be 100% plastic free in the future and will continue to look for sustainable packaging solutions.
The ready meals use ultra-low temperature "Flash Freezing" technology to preserve the natural flavours and textures of foods while minimising nutrients loss without adding preservatives, and each meal can be reheated in just minutes.
OmniEat meals are now available in all Green Common stores and E-shop.