Allergy-friendly snack company, Partake Foods, yesterday launched its cookies in single size.  In an interview with vegconomist this June, founder Denise Woodard spoke about the future of her firm since receiving $1 million in seed funding from rap star Jay Z and his VC company Marcy Venture Partners.
Food allergies affect 31 million Americans, and two children per every American classroom. As a mother of a young daughter who was diagnosed with multiple food allergies, Denise often found it challenging to find delicious snacks that were portable, healthy and allergy-friendly.
"I remember a trip back from Dallas, where we got delayed, and I was literally brought to tears because there was not one snack in the airport terminal that my daughter could safely eat," recalls Denise Woodard, CEO & Founder, Partake. "I'm so excited to bring to life a tasty, nutritious, shareable snack solution for everyone on the go."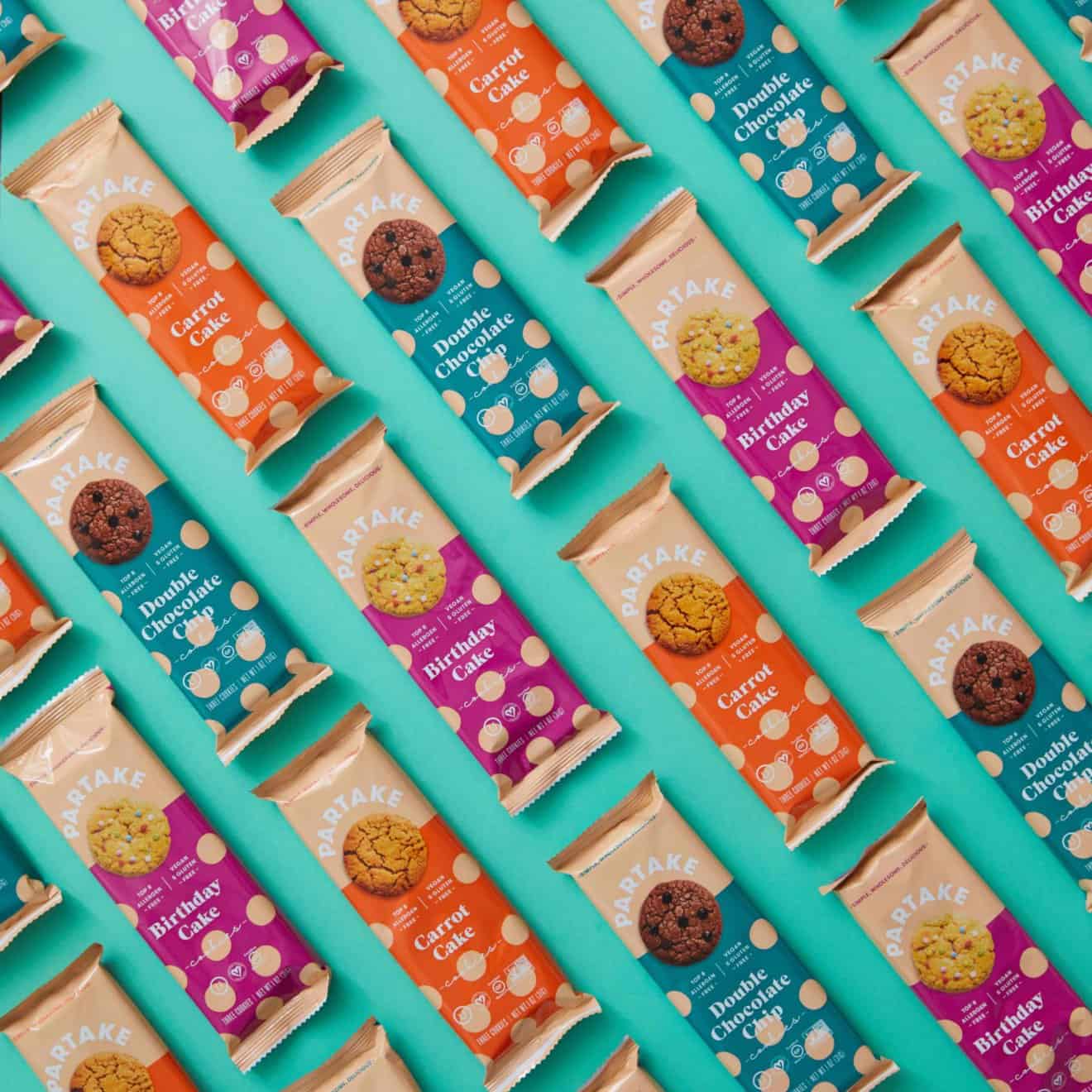 Made using ancient grains, fruits and vegetables, Partake cookies contain 20-30% less sugar than the other gluten-free and vegan cookies on the market. The single serve offers the perfect snack solution for lunchboxes and travel. Each 1oz serving is less than 150 calories and free of the Top 8 Allergens, Gluten-Free, Vegan, Non GMO, and features only simple, whole food ingredients.
The single serve will be available in five delicious flavors Ginger Snap, Carrot Cake, Chocolate Chip, Double Chocolate Chip and Birthday Cake. Price: $16.99 for 24 1oz packs. The single serve packs will be available exclusively at PartakeFoods.com.