Partake cookies has launched into the retail sector. Target Stores, the 8th largest retailer in the United States, will stock all 3 flavors; Soft Baked Cookie Butter, Crunchy Chocolate Chip and Crunchy Birthday Cake.
In June of last year, the founder of Partake secured $1 million investment from Marcy Venture Partners, a venture capital firm co-founded by hip hop billionaire Shawn Jay-Z – who is said to be "vegan curious" and launched a vegan meal service with his wife called 22 Days Nutrition, alongside their personal trainer, Marco Borges.
Founder Denise Woodward was a corporate executive at The Coca-Cola Co. Inspirationally, she began trading from her car in 2016 with her scratch-made cookies and then 3 years on became the first black woman to raise over $1 million for a food startup company. Now her brand can be found in over 1600 Target retail stores across North America, with more scheduled to follow.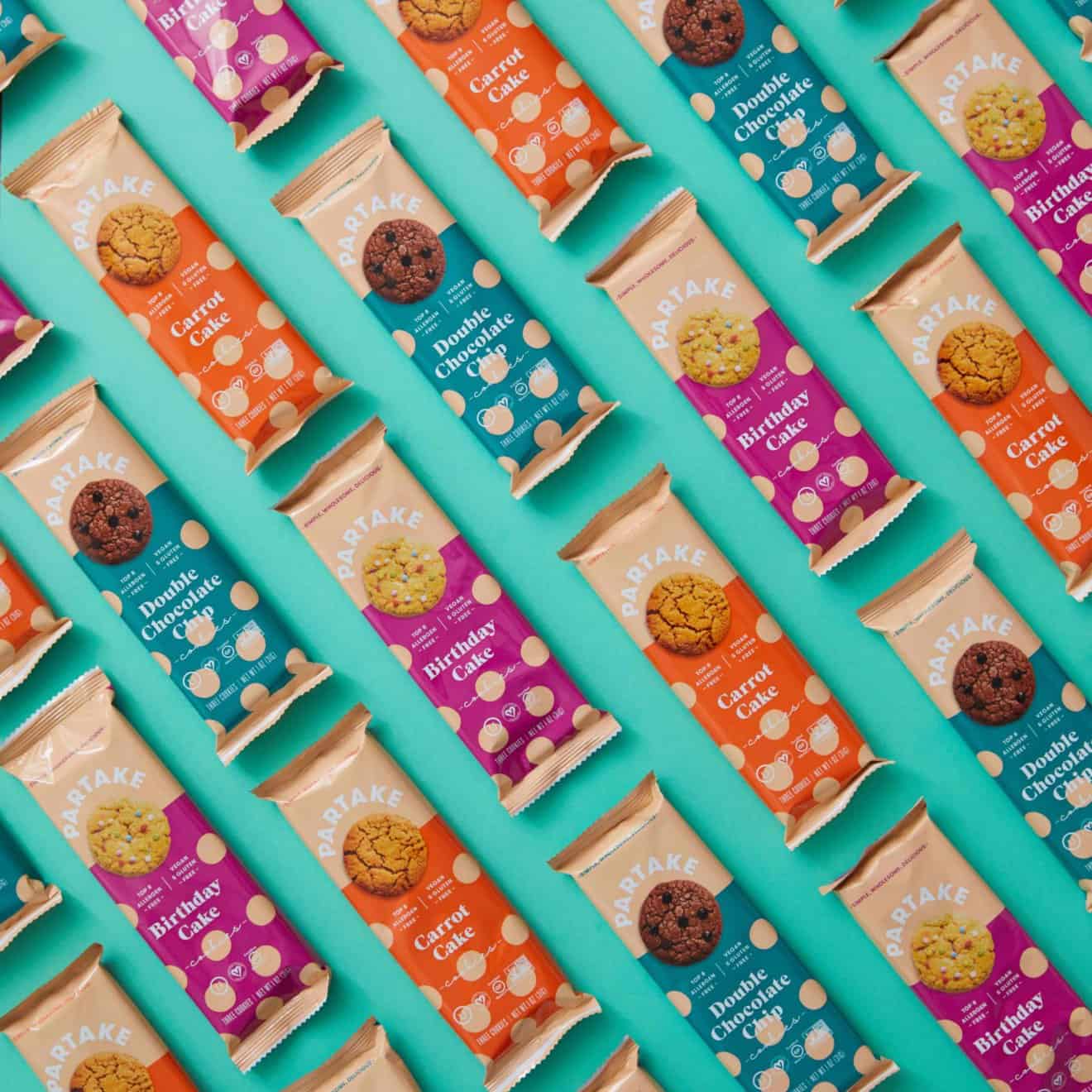 This story began in 2016 when the family suffered a near miss as her daughter very nearly died from a corn allergy, which also unearthed an allergy to nuts. Ms Woodward left her job to concentrate on creating a vegan food startup that specializes in allergen-free cookies. All Partake cookies are free-from the top eight food allergens: cow's milk, eggs, peanuts, tree nuts, fish, shellfish, soybeans, and wheat.
Ms Woodward wrote in her blog: "It is truly a dream come true to see Partake transform from an idea to a brand you can find in nearly every Target in the U.S. I am so thankful that I can show my daughter that when you see a problem, you don't sit on the sidelines waiting for a solution – you make one. Creating Partake and seeing it at Target is the culmination of so many years of hard work paying off."