Because Animals Inc., a bioscience startup making pet food without animal meat with the use of cultured ingredients, officially announces the launch of its first dog cookie, Noochies. Because Animals' first cultured product, a probiotic supplement, debuted in 2018. Its marquee product, a revolutionary line of cultured meat pet food products, will be released in 2021.
Because Animals recently closed its seed round of funding with investment from KEEN Growth Capital, Draper Associates and SOSV. The company was  launched in December 2016 by Dr. Shannon Falconer and Joshua Errett, MBA, with the goal of delivering cultured meat pet food to the marketplace by 2021.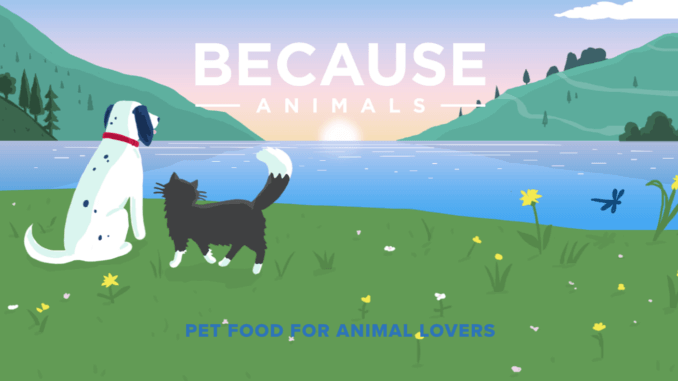 Noochies are a baked pet snack made from whole food ingredients such as peanut butter, banana, ancient grains, coconut oil and the star cultured ingredient, nutritional yeast. The company started taking pre-order sales of the USDA certified organic, human-grade peanut butter dog cookie in October and has received positive feedback and resounding excitement by way of pre-sales.
Earlier this year, Because Animals announced their success in creating the world's first cultured meat pet food made from cultured mouse tissue, the ancestral diet of the cat. Because Animals' cultured meat will be grown without the use of antibiotics, growth hormones, and without contributing to the animal cruelty associated with traditional animal agriculture.
Noochies are available for sale on the company's website and on Amazon.