Malaysian start-up Phuture Foods is launching a vegan pork meat in Hong Kong. The plant-based pork is halal, an important factor for markets like Malaysia and Singapore, where the company hopes to soon expand.
The pork is made from wheat, mung beans and shiitake mushrooms. After the Hong Kong launch, the brand plans to move into Singapore and Malaysia, countries with significant Muslim populations. In Islamic culture, pork is not eaten as it is not considered halal, the Arabic word for permissible. The brand is also looking into kosher certification.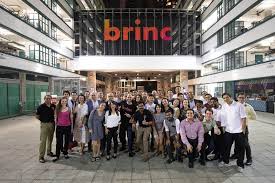 While US-based companies have pioneered primarily plant-based beef products, Phuture Foods has plans to produce chicken and lamb products, with an eye on Asian eating habits. The new company is part of the program at Brinc, a start-up accelerator, which usually focuses on hardware tech.
Sustainability is at the core of the business philosophy at Phuture Foods, with its products saving 1,100 gallons of water and 30 square feet of forest per day, according to its statistics.