Specialty pizza shops have long offered vegan options. This year however, especially over the past six months, several pizza chain giants have expanded their menus to make them more inclusive to vegans and vegetarians alike. Here we take a look at some of the recent vegan additions by chains and smaller companies who have increased their plantbased offerings.
Dominos Offers Four Vegan Options
Dominos has added four plant-based options to its menu in Australia. The chain claims the pies taste every bit as delicious as the genuine article, and so far, customers agree. PETA recently awarded Dominos' Vegan Taco Fiesta the Best Vegan Pizza in Australia award.
Dominos offers a Hawaiian pizza, ham and cheese pie, pepperoni and supreme — all featuring plant-based meats. When the campaign launched down under, 50% of all restaurants sold out of the new options within the first two weeks.
Pizza Hut Introduces Incogmeato Pie
Many of the larger chains embracing the plant-based meat trend favor the two best known brands in plant meat — Beyond Meat and Impossible Foods. Pizza Hut decided to take a different approach. The brand recently launched its "Incogmeato" pie at one location in Phoenix, AZ. If the launch goes well, customers throughout the state will soon enjoy a pie topped with Morningstar Farms Italian sausage.


The chain will serve the test pie in a new round box, which is designed to be more environmentally sustainable than the traditional square box and is said to keep the pizza hotter and fresher.
Other Pioneering Plant-based Pizzas

As we reported last week, UNO Pizzeria & Grill, which famously invented the deep dish pizza, launched its "Love All, Feed All" menu, including  vegan and dairy-free options such as Beyond Meat and Daiya Vegan Mozzarella Cheese.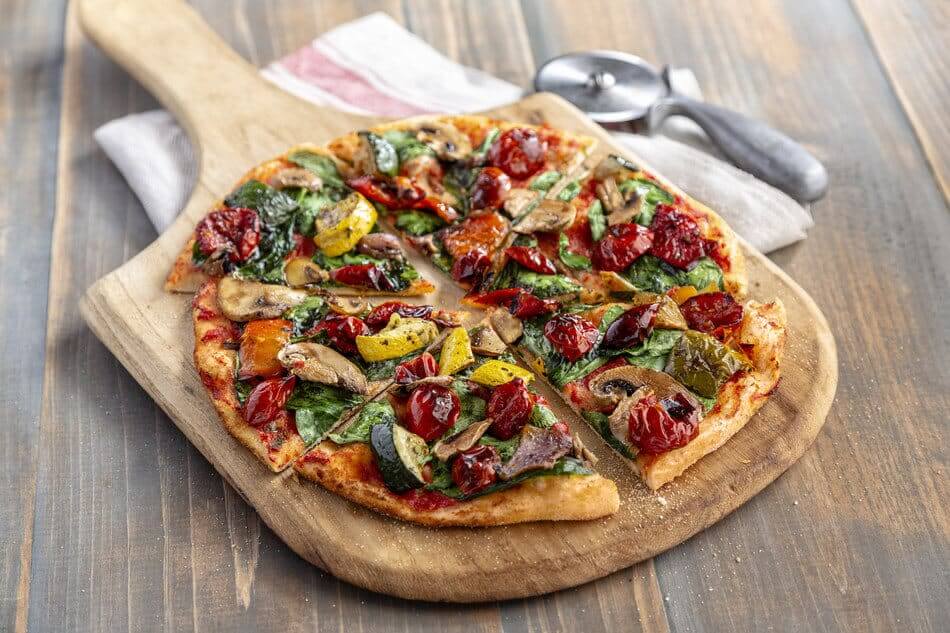 In June, Canadian chain Pizza Pizza rolled out its Super Plant Pizza including plant-based pepperoni from Yves Veggie Cuisine, and a plant-based chorizo crumble made by Field Roast Grain Meat Co, with the new menu items now available in all traditional Pizza Pizza restaurants across Canada.
If you live on the east coast of the US, you can find vegan pies at locations like Jules Thin Crust Pizza or The Couch Tomato Café. Over on the west coast, LA chain Lucifer's Pizza let you choose your level of spice. Others like Picazzos, an Arizona favorite, offer up options that are both vegan and gluten-free for people with various dietary restrictions.