Pizza Hut announces that a new partnership with Beyond Meat makes it the first national pizza company to bring a plant-based meat pizza nationwide across the USA, with the the first-in-category national launch of two Beyond Pan Pizzas. The products are also available throughout in London as part of a limited-time offering.
The news comes on the same day that McDonald's announces new plantbased products which were co-produced with Beyond Meat, seeing Beyond stocks soar. This most recent announcement is due to create the same effect, previously referred to as the Beyond Effect when its phenomenon became evident in the industry last year.
As we reported in August, Beyond Meat trialled its sausage in Pizza Hut Puerto Rico, which was clearly a success and from today rolls out across the whole of the United States, with a tagline, "Bringing a taste that's Beyond BeliefTM."
Beyond Meat CEO Ethan Brown comments: "Our partnership with Pizza Hut is a category first and together we will continue to raise the bar on game changing product innovations as we introduce the delicious taste of Beyond Meat products to pizza fans nationwide. We're thrilled to be on this journey with Pizza Hut that enables us to further increase access to better-for-you plant-based meat as we continue to expand our partnership with Yum! Brands."
The Beyond Italian Sausage Pizza and the Great Beyond Pizza were co-created by the Beyond Meat and Pizza Hut culinary teams to create a flavour reminiscent of Pizza Hut's Italian pork sausage in a plant-based form. It is not clear what kind of cheese will be used to top the pizzas.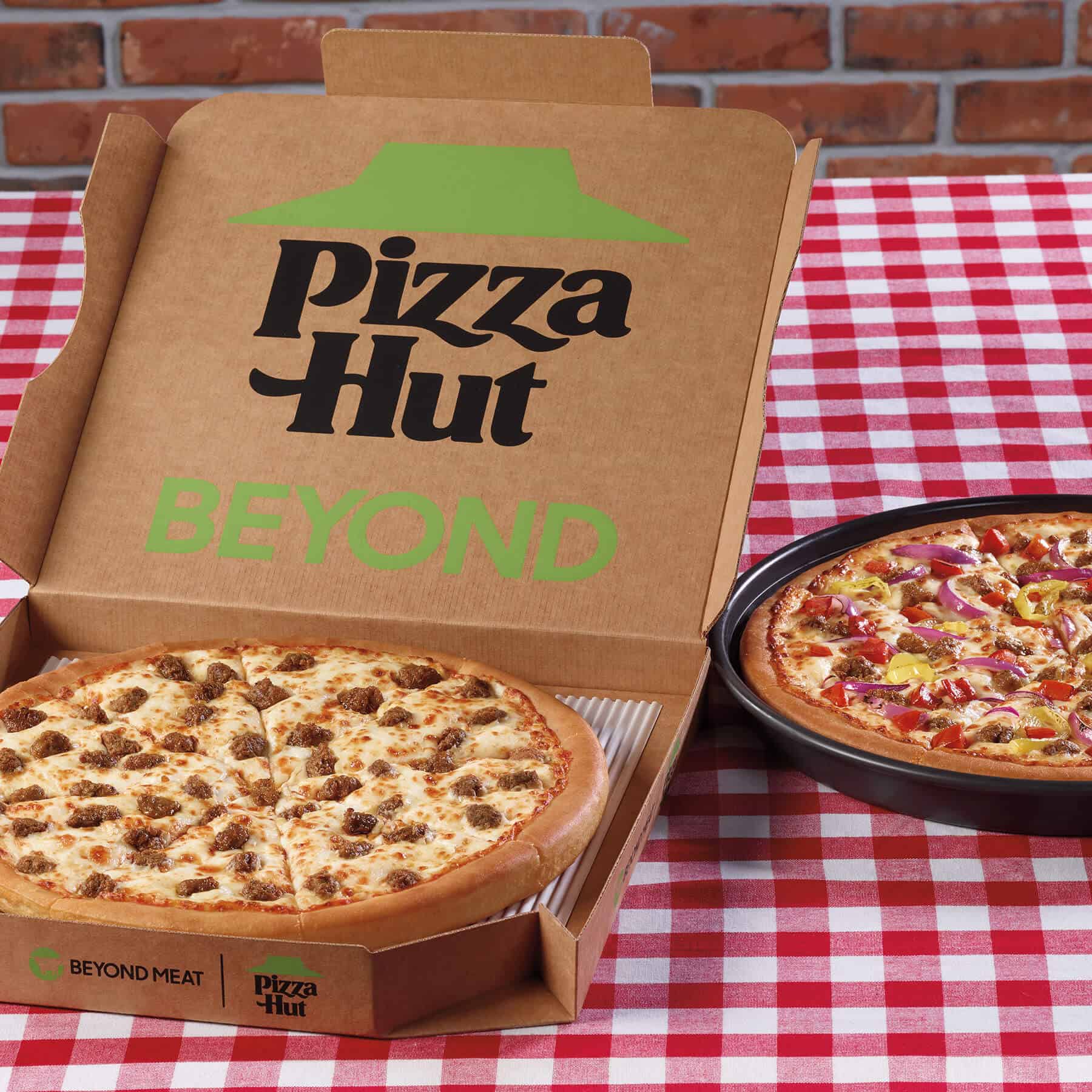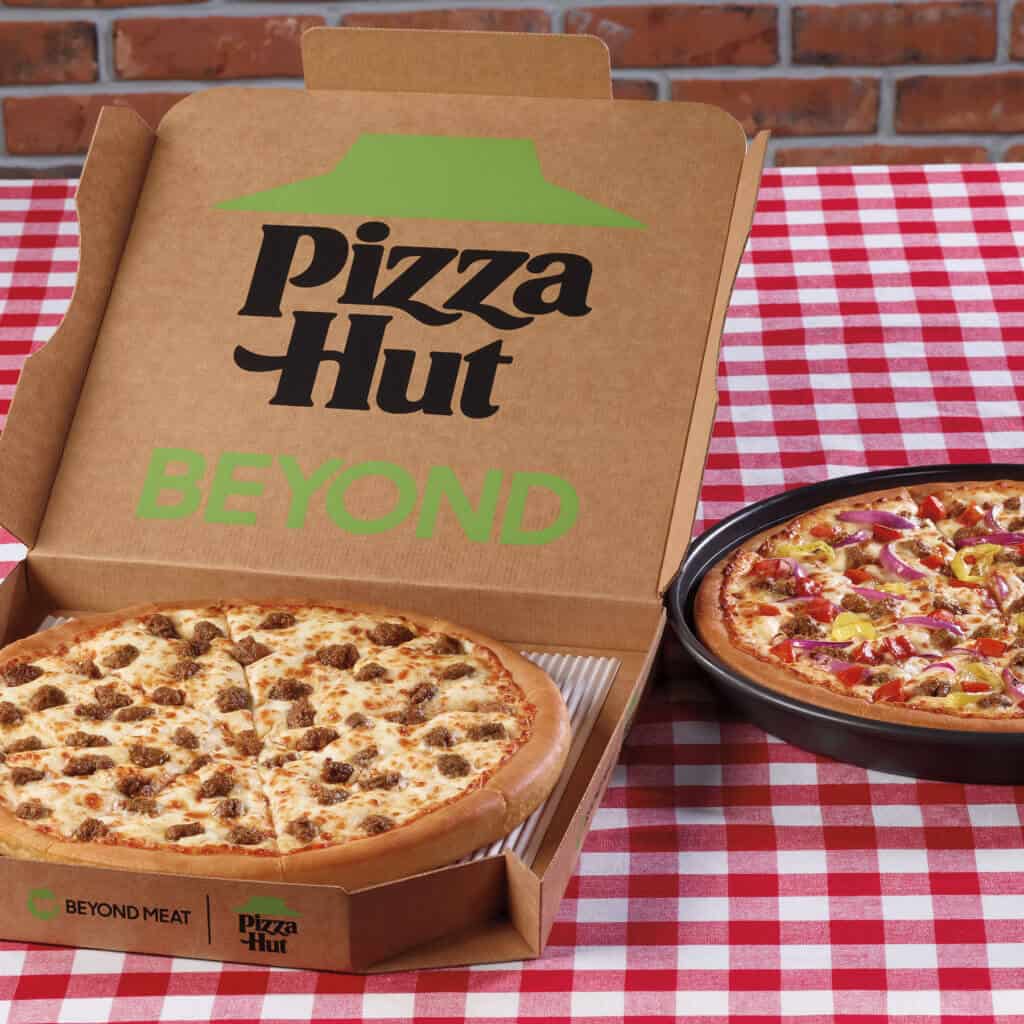 Beyond Italian Sausage Pizza: Pizza Hut's classic cheese pizza topped with plant-based Beyond Italian Sausage crumbles
The Great Beyond Pizza: With sliced red onions and tangy banana peppers, served up on Pizza Hut's classic Original Pan® crust with Beyond Italian Sausage.
"I'd challenge anyone to go try the new Beyond Pan Pizza and tell the difference. I shared it with friends and family, and they couldn't," said David Graves, chief brand officer, Pizza Hut. "The Beyond Italian Sausage is rich, juicy and has the signature Pizza Hut flavors—pizza lovers everywhere are going to love it."
Forbes draws a parallel to the success of the plantbased KFC launches, another fast food outlet owned by Yum Brands. "Speaking of KFC, Pizza Hut seems to be taking a page from its Yum Brands YUM +2.6%' sister chain, which developed a relationship with Beyond Meat last year to become the first plant-based meat player in the chicken category. Perhaps uncoincidentally, KFC U.S. President Kevin Hochman was recently tasked with leading Pizza Hut as well."