While quality meatless burgers, sausages and meatballs are now easy to find at most US supermarkets, sliced cold cut and deli meat alternatives remain a largely underserved category. Plant Provisions, a plant-based meat company founded by the son of a deli meat distributor, is helping to change that with innovative, healthy slices that aim to elevate sandwiches everywhere.
"Growing up as the son of a deli purveyor… inspired me to create something that is equally tasty"
Made with real vegetables, Planted Provision's products use whole food ingredients such as sweet potatoes, parsnips, bell peppers, beets and tomatoes, with no gluten or soy fillers. According to the brand, its vegetables are responsibly sourced from sustainable farms in Oregon, and the entire deli slice range is non-GMO and Top 8 allergen-free.
Each serving contains seven grams of plant protein and is available in five flavors: Smokehouse, Chipotle Chili, Wild Truffle, Tuscan and Mesquite BBQ. The brand's products can ship anywhere in the US via their website. The slices are also sold at select regional and natural markets in the Northeast, Texas, California and Hawaii.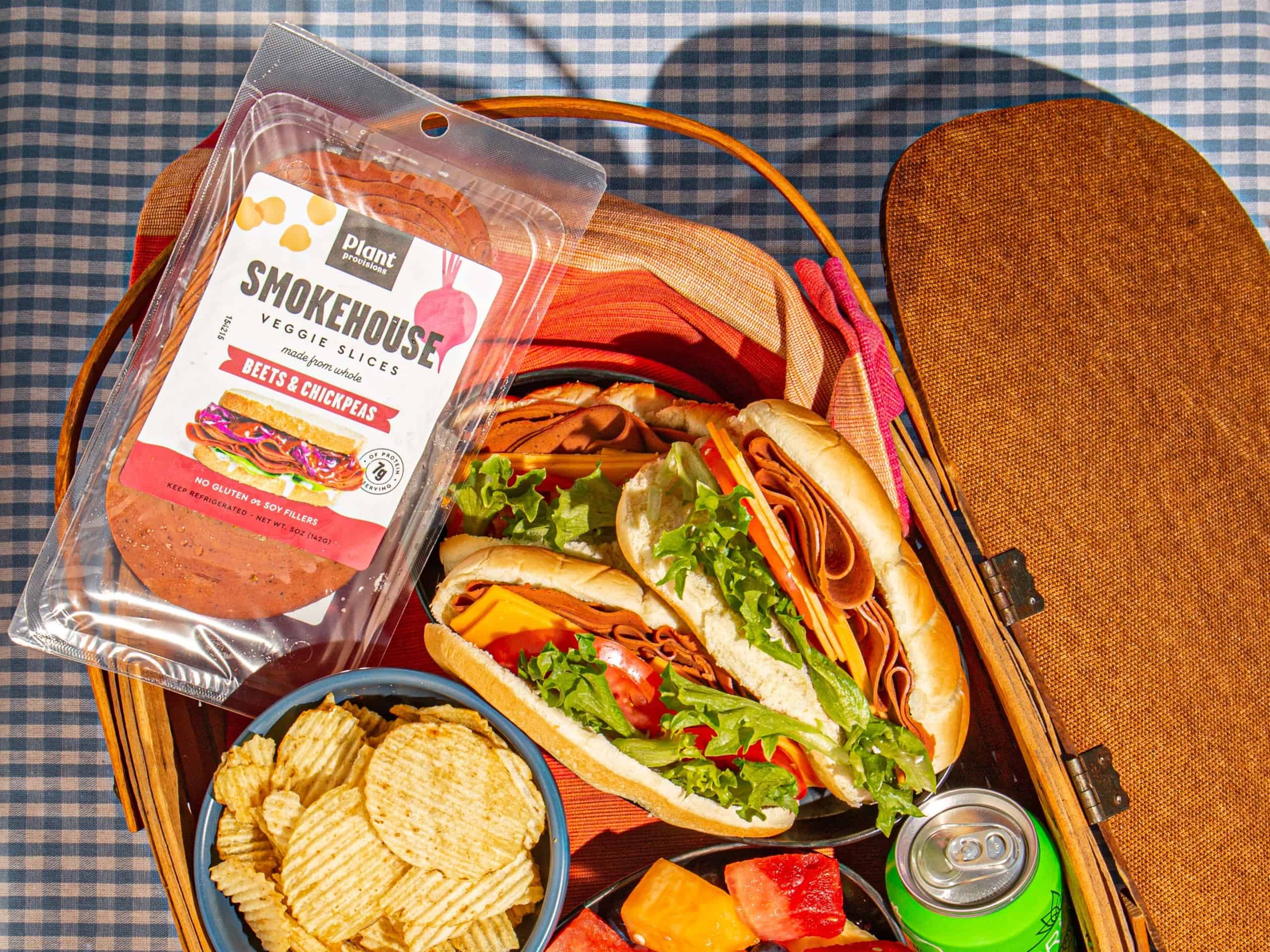 Better sandwich meat
Once a marginal category, the market for plant-based deli meats has steadily increased in recent years, with brands like the Mark Cuban-backed Unreal Deli, Prime Roots and Nestle's Sweet Earth releasing classic sandwich favorites including ham, pastrami, corned beef, turkey, and steak.
According to Plant Provision's founder and CEO Michael Galbo, his company is helping to fill a major market gap for vegan sliced sandwich meats that don't compromise on flavor or ingredients.
"Plant Provisions is crafting alternatives that don't imitate meat, they elevate it," says Galbo. "Growing up as the son of a deli purveyor and noticing a lack high quality options on the plant-based market inspired me to create something that is equally tasty, nutritious and good for the planet by using sustainably sourced whole veggies."