NYC's Plantega, a deli-in-store concept found throughout the city's bodegas, is partnering with deli meat startup Plantcraft to debut the latter's new plant-based bologna. For a limited time, the new Bologna Sandwich will be available exclusively at four Plantega locations in Brooklyn and Manhattan.
"A great example of incentivizing consumer trial with something familiar and satisfying"
Featuring Plantcraft Bologna, mustard, vegan mayo, vegan cheese, lettuce and tomato on sliced bread, the sandwich will be on the menu Aug. 26 – Sept. 26 in the following Plantega locations:
Marinello's (114 Wyckoff Ave, Brookly, NY 11237) between E 35th St & E 36th St
8th Avenue Gourmet Deli (134 8th Ave, Manhattan) between W 17th St & W 16th St
Goodness Organic Market (717 W. 181st St, Manhattan) between Bennett Ave & Broadway
King's Deli & Grill (592 Albany Ave, Brooklyn) between Rutland Rd & Midwood St
The item will also be available via delivery app GrubHub. Plantcraft's bologna will make another appearance at the upcoming Plant Based World Expo, where it was selected as a finalist for Best Meat Alternative. Winners will be announced Sept. 8th.
Founded by entrepreneurs from Europe and New Zealand, Plantcraft was launched in 2021 to fill a market gap for "less processed and cleaner-label" plant-based deli meats. Instead of soy and gluten, the brand uses allergy-friendly ingredients like flaxseeds as a protein base. In March, it unveiled a new line of pepperoni made from pea protein, green banana flour, faba protein and sunflower seed oil.
Easier access
Created in 2020, Plantega is a community-powered food system that works with New York's bodega owners to supply plant-based essentials like burgers, cheese, eggs and ice cream to the surrounding neighborhood. Following a successful trial, the concept expanded to 20 locations last year.
"Our goal is to make plant-based food easier to access everywhere," said Nil Zacharias, founder and CEO of Plantega."Our new Limited Edition Classic Bologna Sandwich featuring Plantcraft's 100% plant-based Bologna is a great example of incentivizing consumer trial with something familiar and satisfying."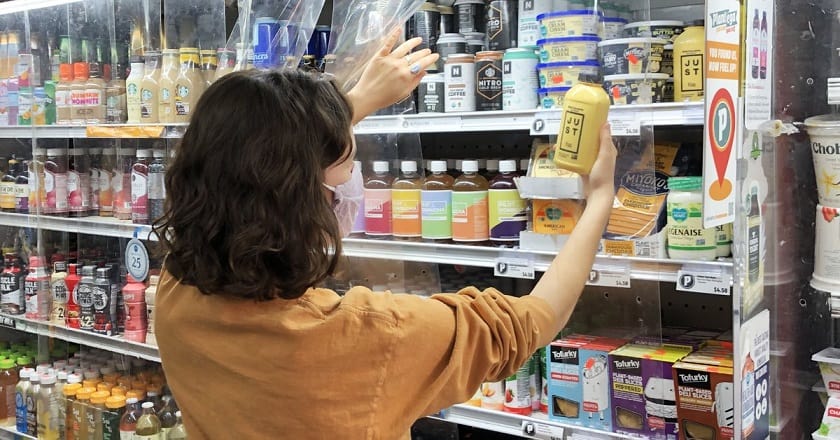 He continued, "We know it will be a huge hit for hungry consumers looking for delicious plant-based options, and for our local bodegas who are keen to embrace the future of food and serve better options in their communities."
Stay tuned for our upcoming interview with Plantega CEO Nil Zacharias!