Meat.The End, an Israeli food-tech company that produces texturised proteins as well as a range of meat analogs including nuggets and burgers that are offered at Burger King Israel, says it has developed the first-ever burger made from texturized chickpea protein.
Founded in 2020, the company focuses on industrial extrusion processes, and states it is already making its first steps in "revolutionizing" the mass production of alternative protein products. The founders report plans to establish what they claim is the only extrusion pilot plant in Israel, with an investment of over €3 million, this summer.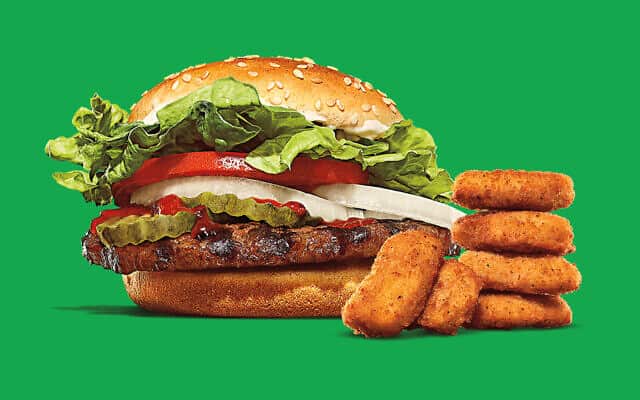 "The food market of the future requires us to rethink protein sources. The collapse of climatic stability, and an ongoing rise in beef prices put enormous pressure on the global food supply chain. With local crises such as the war in Ukraine, we're facing an acute need for a diversification of protein sources", says the company's founder and CEO, Dr. Yishai Mishor.
"That's why we are incredibly proud of our development, a result of unique scientific and technological work, at the end of which we present a burger with the taste and smell of meat, and a texture that resembles meat, without competition. This is all based on a protein ingredient source that up until today was not known in the meat alternative industry. It is an incredible accomplishment."
Meat.The End's Chickpea protein products will be commercially available later in 2023.