Schouten Europe has joined forces with another Dutch company, Grassa, to develop meat alternatives made from grass protein.
Currently, Grassa works mainly in the agricultural sector. The company notes that when a cow eats grass, only 30% of the protein is used, with the rest converted to manure. By removing some proteins from the grass beforehand and using them for other purposes, efficiency is improved and cattle emit less nitrogen.
The concept is similar to that of New Zealand's Leaft Foods, which has developed a way to extract protein from leaves.
"The partnership with Grassa is a great step"
Schouten wants to investigate whether this technology could be used to produce a local, scalable alternative to soy protein with a lower carbon footprint. According to Grassa, grass yields 2.5 times as much protein per hectare as soy — and it is readily available.
Grassa is already extracting grass protein at a demo factory in Afferden, and its products are being used to develop feed for pets, livestock, and fish. The next step is to produce protein suitable for human applications.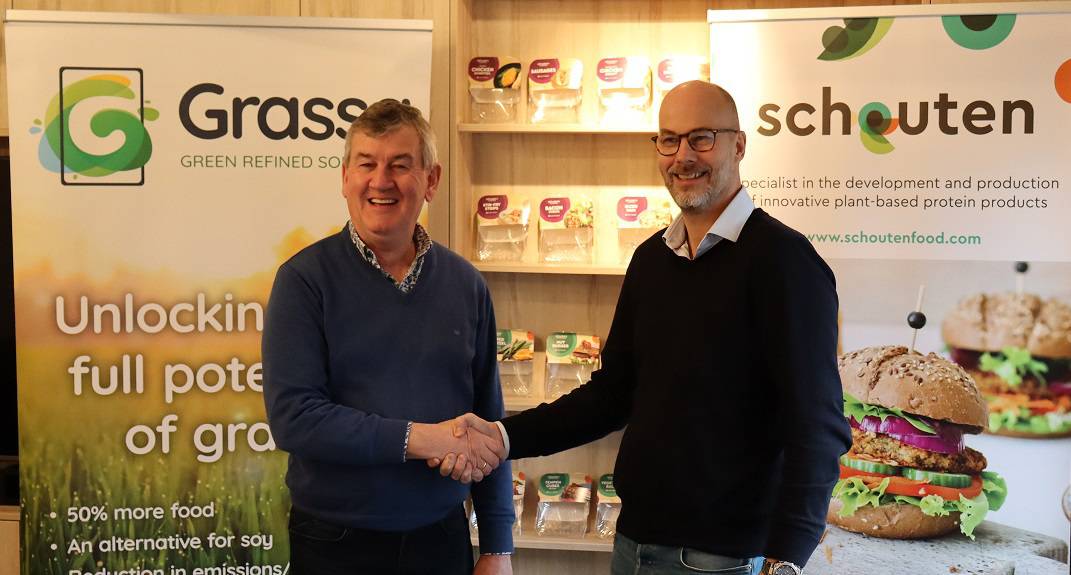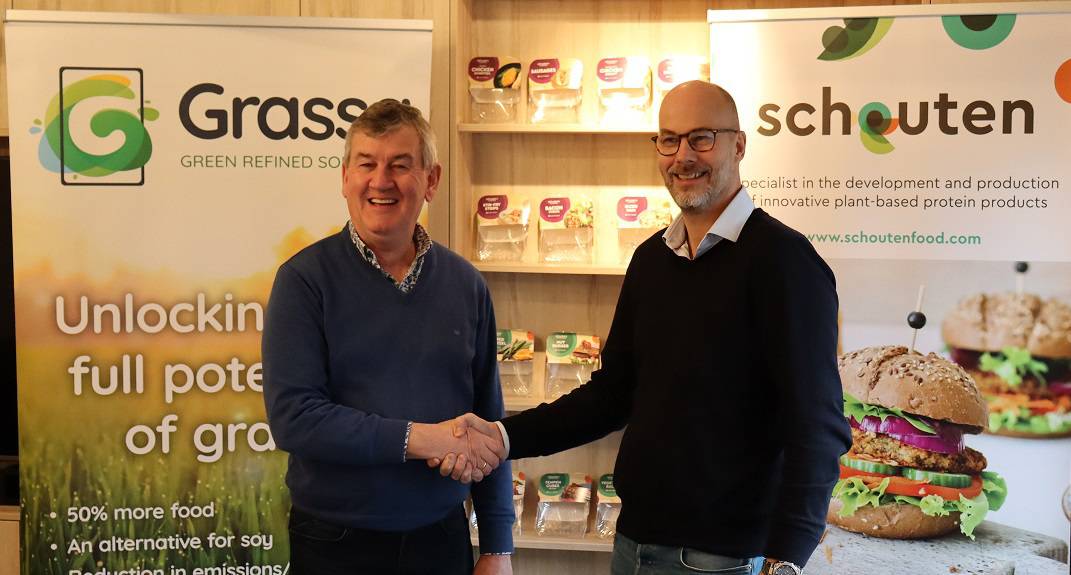 Sustainable, local ingredients
Schouten has been producing meat alternatives since 1990, and in recent years has been increasingly focused on sustainability. In 2021, the company launched a tuna alternative with the aim of protecting endangered species, before introducing a sustainable method of tempeh production in India.
Later in the year, Schouten launched more seafood alternatives, claiming that the documentary Seaspiracy had greatly increased demand. There was extensive interest in the products, including from the conventional seafood industry.
According to Henk Schouten, owner of the company, the Grassa collaboration is part of a drive to become even more environmentally friendly.
"We are very interested in protein from grass," he said. "It is our ambition to use sustainable and local ingredients in our products. The partnership with Grassa is therefore a great step for our company. In the coming years, our product developers will investigate the applicability of grass protein in meat substitutes together with Grassa."