In this article, we do not set out to assert that meat analogs are unfavorable or losing traction, but we attempt to describe an emerging theme whereby consumers are turning towards vegetable-forward products.
Plant-based is a broad church. As Innova Market Insights states in a paper highlighting the need for variety in the plant-based category, "There is no single definition of a plant-based customer. Instead, the category is drawing attention from a broad sweep of consumer types, including health champions, eco-warriors, and ethical shoppers."
Veg as a hero ingredient
Amongst these myriad consumer types is a group turning increasingly towards products that showcase vegetables as a hero ingredient, rather than those that attempt to mimic animal flesh.
Speak to meat-eaters and a good deal will say that when craving or purchasing meat-free foods, they select them for this very reason: they are meat-free, and they contain vegetables. And it seems that vegans (not the target group for a majority of meat alternatives), too, are ready to put the plant back into plant-based.
A global foodservice megatrend?
"Plant-forward eating is one of the most significant mega-trends underway in America and global foodservice," said speakers at the Global Plant-Forward Culinary Summit hosted by the Culinary Institute of America (CIA) in Napa Valley this April. One speaker, a cookbook author named Ixta Belfrage, commented: "Plant forward is the way forward […] Make plants the star of the dish in order to eat less animal products."
"Consumers who are interested in Plant-based Eating, want more plants on their plates, but still eat meat on occasion," says Unilever. "This trend is not about the complete removal of meat from restaurant menus, but is about pushing plants forward, to the center of the dish, rather than a side".
Additionally, in DTC, consumers in many markets are moving towards whole foods, explains Elena Devis, Head of Vegan Category at Deliveroo. "Vegan burgers and sausages remain a favourite for our 'flexi' customers, but we are seeing an interesting shift towards whole foods, particularly in grocery orders, where demand for tofu is up 10% compared to the first half of last year and snacks made of pulses, fruit and nuts are becoming the go-to add on."
Time for actual veggies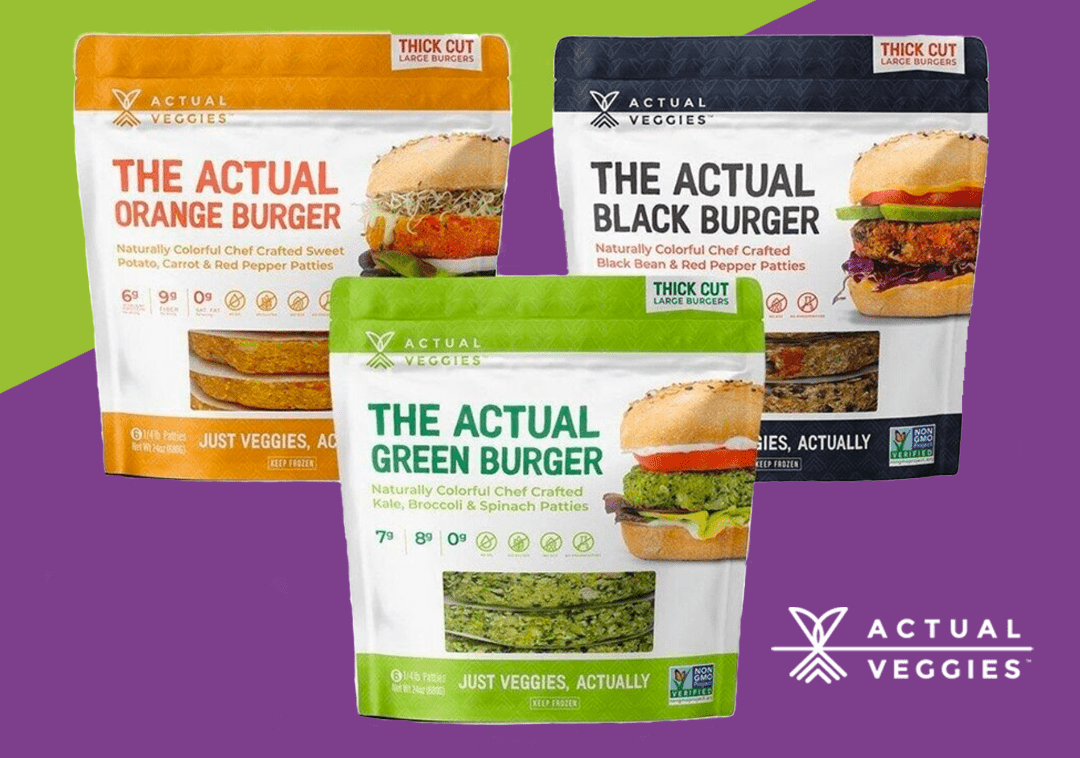 When thinking about plant-forward products, our attention is drawn time and time again to New York's Actual Veggies, a brand championing, well, actual veggies. In their own right. Actual Veggies describes its products as "chef-crafted, fresh & refrigerated burgers that celebrate vegetables instead of trying to mask them", and they are certainly filling a gap with this niche.
Says Co-founder Hailey Swartz to vegconomist: "We've seen demand increase from customers for real, whole foods. On many menus when we are side by side with meat analogs we outsell them." Swartz elaborates that Actual Veggies products have replaced meat analogs at The Met Museum and all H. Wood group restaurants including Delilah and the Nice Guy.
VEGBLOC
Over in the UK, we spoke with food entrepreneur Simon Day, who is developing a new consumer product called VEGBLOC, a versatile ingredient made from whole foods including quinoa, lentils, flax seeds, and mushrooms, which will be marketed as a plant-forward alternative to meat alternatives.
"There's definitely a decent number of consumers out there who won't buy into alt meats. One group is happy to eat meat sometimes and when they have a vegan or vegetarian meal they don't want it to taste like meat. The other group is vegans/vegetarians who just want convenient and delicious plant-forward options. In both cases, they are suspicious of processed foods and are looking for clean label and natural-feeling products," says Day.
"If growth of the plant-based category is to kick on, we need to acknowledge that alt meats – whilst they undoubtedly have their place – aren't for everyone all the time. Then we need to offer products that WILL satisfy those consumers. We have made VEGBLOC with these people in mind. It's a highly versatile ingredient made from whole food pulses, seeds, and veg. We're talking with customers about our first listings now, but even pre-launch we've been blown away by the consumer reaction. There's clearly pent-up demand for this sort of product and it's the ingredient list and the fact we're not trying to taste like meat that is resonating the most," he explains.
Make plant-based products tasty in their own right
FMCG Gurus' consumer data insights reveal that 67% of global consumers who do not purchase meat alternatives are not satisfied with the taste and 32% say they are not juicy. This suggests that for a large proportion of consumers, the taste and sensory appeal of plant-based products often does not live up to the taste of animal-based products.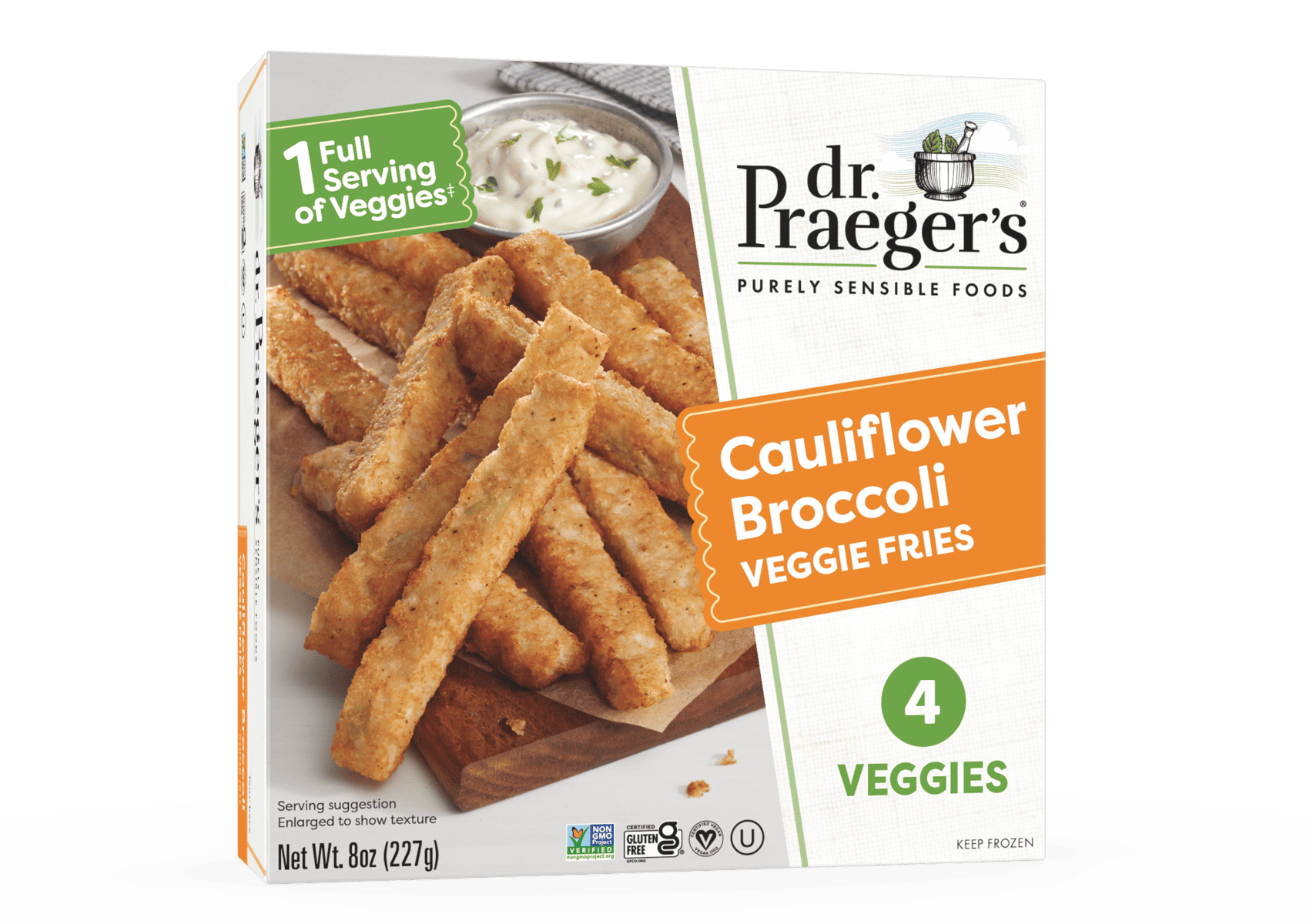 Kate Kehoe, Marketing Executive at FMCG Gurus said to vegconomist: "To combat this, plant-based brands should avoid replicating animal products and instead make plant-based products tasty in their own right. Importantly, FMCG Gurus' market research highlights that 38% of global consumers who do not eat meat substitutes say they prefer vegetables over meat replacements. This highlights the need to focus on plants and vegetables as the key ingredients in vegan foods, while moving away from meat replication.
"This offers an opportunity for the plant-based industry to create something new"
"Making vegetables the focal point can be seen through different cuisines from around the world which demonstrate that diets high in vegetables and low in meat are not necessarily associated with compromise. This offers an opportunity for the plant-based industry to create something new, as opposed to replication or substitution."
To reiterate, we applaud any product that aims to remove animals from the equation. But it is interesting to note that many global consumers, vegan and omnivore alike, are seemingly craving the taste of (actual) veggies. Vegconomist will continue to report on these and adjacent emerging trends.