Quiznos announces its partnership with Mrs. Goldfarb's Unreal Deli. Beginning November 15, its new Plant-based Corned Beef sandwich will be available in Denver locations for a limited time. Then on On November 17, Mrs. Goldfarb's plant-based corned beef will be featured on ABC's investor series Shark Tank.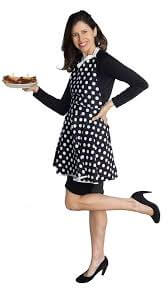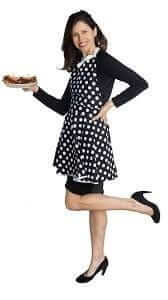 Mrs. Goldfarb's Unreal Deli founder Jenny Goldfarb had experienced early success with her debut product, Unreal Corned Beef when it launched in select delis and grocers in Los Angeles. This success led to its nationwide release in Whole Foods and Gelson's Markets.
"Given consumers' growing desire for meatless options and the rise of plant-based foods, we wanted to test this modern twist on a deli classic here in Denver where sustainable green lifestyles are thriving," said Sheila Zimmerman, Vice President of Marketing, REGO Restaurant Group, owner of Quiznos. "Mrs. Goldfarb's Unreal Deli is a delicious alternative to traditional deli meat and a perfect brand fit.
"Just like burger lovers may seek out plant-based alternatives, corned beef aficionados can now also have a product that is, in the best sense, Unreal," said Goldfarb. "As the great-granddaughter of New York delicatessen owners, I'm thrilled to be expanding my brand into Quiznos restaurants with the launch of this delicious and craveable item."