Verdino, a plant-based brand in Romania offering a variety of pea-protein based products, receives 3 million euros from Salconserv Food, saying that this investment is a "bet on the food of the future". Salconserv Food is the first and only Romanian producer to offer a plant-based alternative to minced meat based on pea protein.
The company recently launched the first Romanian plant-based products which offer an alternative to fresh, minced animal meat, explaining: "For this product we use coconut oil instead of lard and pea protein instead of meat." The huge range includes minced meat, sausages, cevapcici, hot dogs, cold cuts, salami, mortadella, bacon and also cheese alternative products.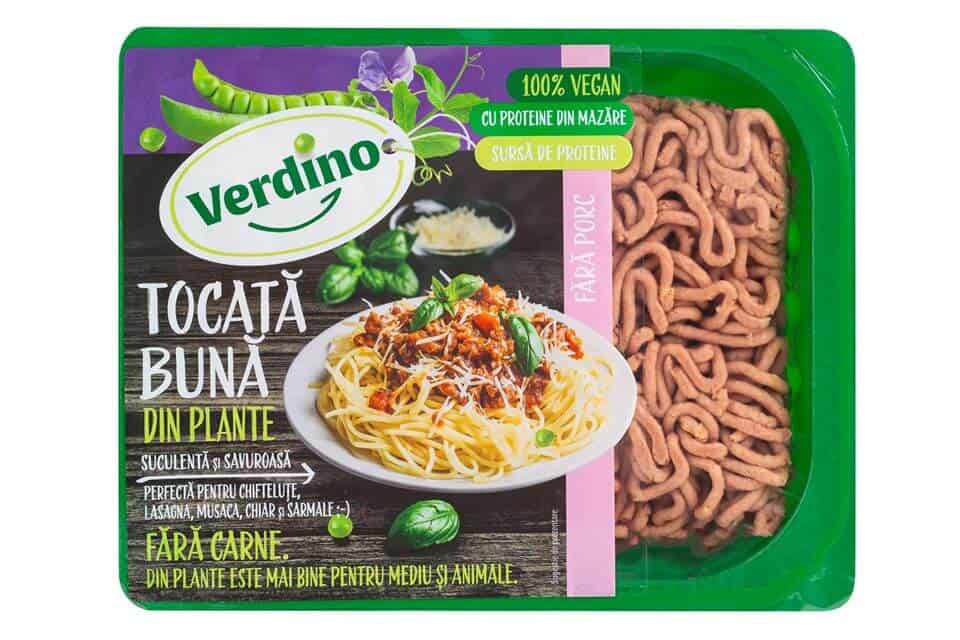 Salconserv Food company started the production for plant-based food in 2019 and ended 2019 with a turnover of almost 2 million euro with 80 employees. It estimates an increase of up to 4.7 million euros in 2020 and for 2021 there is a sales target of 27 million euros.
An investment of three million for an Eastern European brand is absolutely not insignificant and it is furthermore impressive that its products are listed in almost all retail stores in Romania. The meats and cheeses are produced in Mediaș in the heart of Transylvania. Salconserv Food Company CEO Eberhart Răducanu says that this "represents the future, being a food producer with zero impact on our planet."
"Verdino is the foundation for a completely new category of products and we are proud to say that the food of the future is also produced in Romania. We started the first exports with Verdino plant-based products this year. We have signed the first distribution contracts for several European countries, a distribution contract for the USA and we are in negotiations with several potential distributors for our products in other countries in Europe, but also in Canada and China."
Verdino is open to finding new partners worldwide for distribution. For business inquiries contact [email protected]