From today, the vegan " Wonder Burger" will be available from ALDI. Following our report last week that Europe's largest producer of pork is to cease the slaughter of pigs in its German facility and branch out into plantbased meat, we can now reveal that, as a sign of the times, the producers of the Aldi and Lidl vegan burgers come from Germany's most intensive area of animal agriculture.
According to several publications, it will be produced by Ponnath Die Meistermetzger GmbH from Bavaria. Ponnath,which  also produces meat sausage products for ALDI, Ponnath is still managed by the founding family in its twelfth generation and has over 325 years of history, the website says.
The company Vefo from the animal breeding stronghold of Cloppenburg in Lower Saxony produces the "Next Level Burger" for Lidl, which has been available since 1 August. The website also announces that two more Next Level offerings are "coming soon" and that one of which is likely to a nugget product. According to Wirtschaftswoche, Vefo's managing director will be Dr. Herbert Paschertz, the former managing director of the turkey group Heidemark.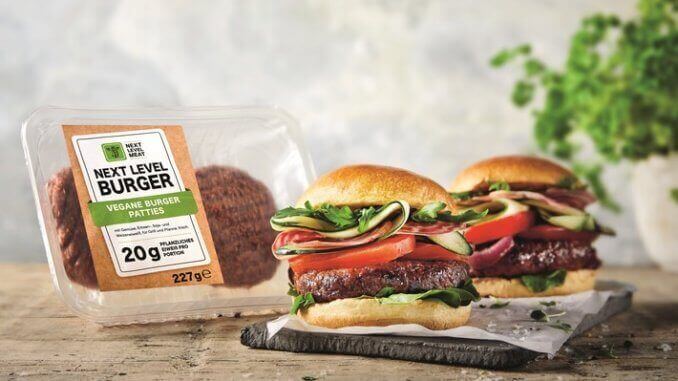 According to Nord-West-Zeitung of 13.7.19, the daughter of the founder of Heidemark, Sarah Klostermann, set up a convenience production with Dr. Herbert Paschertz. Reportedly, G + G Convenience will produce snack foods in a former Heidemark production facility in nearby Garrel; SK Meats GmbH from Emstek, just a few kilometres from Cloppenburg, will take care of sales and administration.
PHW, which supplied the Beyond Meat Burger for the campaigns at LIDL and Netto, is based in Vechta district, the neighbouring district of Cloppenburg. The Big Meat players from the districts of Cloppenburg and Vechta, Germany's most intensive animal husbandry region, are obviously following more and more the vegan zeitgeist.
Behind Cloppenburg, in Bad Zwischenahn, reside the sausage makers of Rügenwalder Mühle, who are said to be regarded as veggie pioneers, currently obtain 30 % of their turnover of over €200 million with vegan and vegetarian products.