German brand Simply V launches cheddar style vegan slices which melt perfectly – the European market leader in cheese alternatives proving once again with this new product how delicious vegan cheese can really taste.

Simply V is the category leader with a market share of just under 80% – and according to the company, more than 80% of Simply V fans would purchase a burger slice from the brand, having collected data that shows three-quarters of Simply V users prepare burgers at least once a month, and 78% use a cheese slice alternative.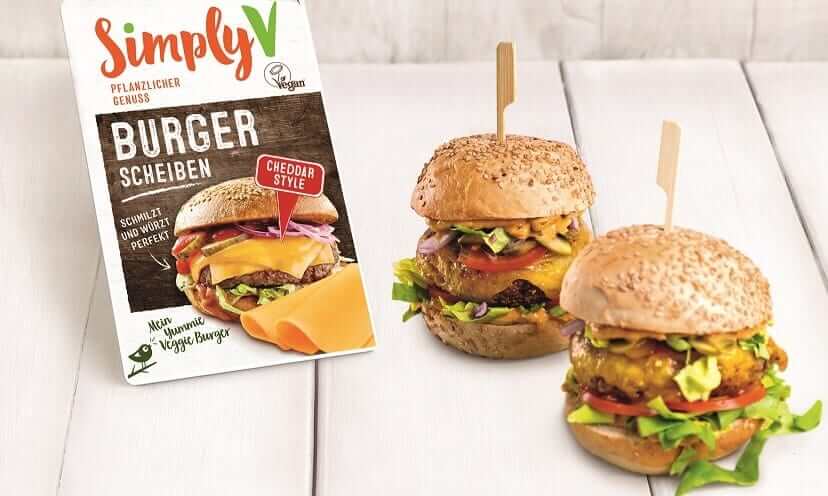 Burger enthusiasts in certain parts of the world have often lacked a cheese slice that melts well under the grill. Simply V now launches a burger slice in the popular cheddar style, which they say melts perfectly. The product is created with almonds and other high-quality ingredients, without the use of soy or palm oil. The short list of ingredients is naturally milk-, lactose- and gluten-free.
The new Simply V burger slices will be available in stores from May 2020. The sales unit for retailers consists of a carton with six 150 g packs. The recommended retail price for the 150 g pack of six slices is € 2.99.