It has been announced that Singapore will be the only city outside of the US to offer Impossible Meat for retail sale, as part of a strategy to help its F&B partners and allow them to re-sell stock. The plant meat will be available to purchase for around a month in 2.27kg bricks at a cost of $88.90, which equates to around $62 USD.
Nick Halla of Impossible Foods said: "The Covid-19 crisis has been incredibly challenging for Singapore's F&B industry and our partners, with many having to adapt their business model to prioritise takeout and delivery.
"From our experience in the US, we know that selling Impossible inventory can be a valuable means of supporting our partners' businesses. We hope this will provide further assistance to our valued restaurant partners during this period."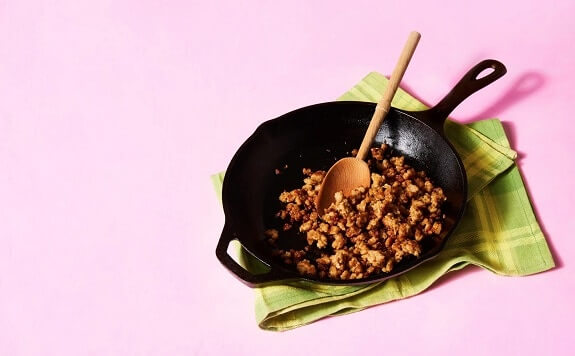 "We're also very excited to give Singapore customers an opportunity to cook Impossible in their own homes, as we know that many are eager to see the product on shelves at grocery stores."
Restaurants selling the brick of Impossible meat include: Classic Fine Foods, Fatboy's, Park Bench Deli, Rubato Italian Kitchen & Bar, Straits Chinese and the Goodburger Food Truck.
"Selling our product in retail outlets in Singapore is not a matter of if, but when," a spokesperson commented.
Click here to read our recent article detailing how the company has been able to use COVID 19 to its advantage.