Plant-based desserts have real growth potential in retail, but there are still challenges to overcome, not only in the development kitchen but also in terms of consumer perception. This article was written by Trends Analyst Nicola Spalding and originally published in Pure NPD.
"Sweet baked goods such as cakes are seen as an indulgent treat by consumers, one that is savoured and enjoyed," Janin Zippel, European marketing manager for bakery at Ingredion, told British Baker in March.
"Ingredients such as butter, eggs and milk are traditionally used in cakes to build the indulgent and moist texture that consumers have come to expect. The perception is, therefore, that when these animal-based ingredients are removed, the texture and gratification of consuming the product is lost."
Innovation is key
Innovation will be key to changing these perceptions. Mike Hibberd, head chef of manufacturing at Morrison's, is one of many to have been recently experimenting with plant-based desserts.
"I've been using agar-agar as a plant-based thickener," he told PURE NPD. "Most recently I made a date and lavender panna cotta which worked really well. I've also worked on a pistachio, pumpkin and coconut kulfi, and a peach melba granita with hibiscus flowers, which has a light, delicate flavour."
Mike has been trying out some options for the colder months, including a spiced coconut and sweet potato pudding with pecan crumble. His favourite so far, though, is an avocado and chocolate mousse with cherries and black pepper, which has a perfectly creamy consistency. He said: "When I gave it to my partner to try, she had no idea that it was dairy-free. There was no compromise on taste or texture."
North America led the market for vegan dessert in 2019 with more than 35% share of global revenue so it's no surprise that there's been more development in this area in the US than the rest of the world.
Cookie Dough Cafe
Cookie dough is well established as a dessert choice in the US, and the Cookie Dough Café has been working on some plant-based versions, alongside their standard and gluten-free products. Their dough comes in a bar to eat on the go, a little pot to be scooped like ice cream at the theatre or a huge pot for sharing.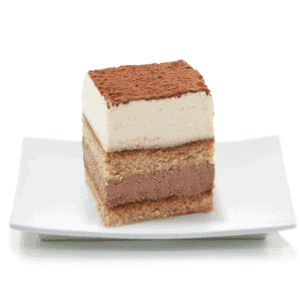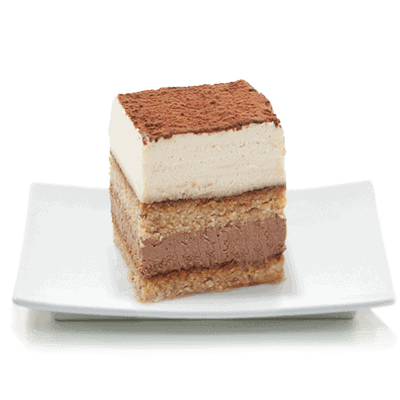 Urban Remedy
In California, Urban Remedy have created a range of options which are all organic, plant-based, gluten-free, dairy-free and non-GMO. Their food is made sustainably in small batches, mostly with produce from small, local farms, to minimise environmental impact. Their tiramisu, which they describe as a "smooth, dairy-free, espresso-rich dessert made with superfood raw cacao", launched last year as a guilt-free plant-based treat.
Smoocht / Doozy Pots
There have also been some great launches in plant-based ice cream, made from non-dairy milk alternatives, such as Ohio brand Wonderlab's Doozy Pots, which are made from organic oats and hemp hearts, or Singaporean brand Smoocht's rice ice cream, made from organic brown rice milk and flavoured with fruits, pure nut butters and organic sugar cane juice.
Naanu
For health-conscious consumers, Swiss company Naanu make cookies sweetened with dates which are not just vegan, but also contain 100% of your daily requirements of vitamin B12, vitamin D and omega 3 as well as being a high source of iron, calcium, zinc and fibre.
Freaks of Nature
In June, plant-based dessert brand Freaks of Nature launched what they claim is the UK's first-ever plant-based and gluten-free trifle and apple crumble pots. Their vegan strawberry trifle is made up of strawberry compote layered with gluten-free sponge and topped with vanilla custard and a dairy-free cream alternative. Their Bramley apple crumble, meanwhile, contains apple pieces topped with a gluten-free oat crumb.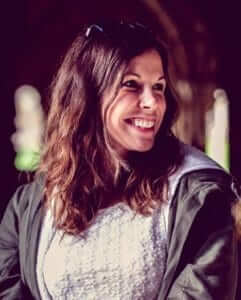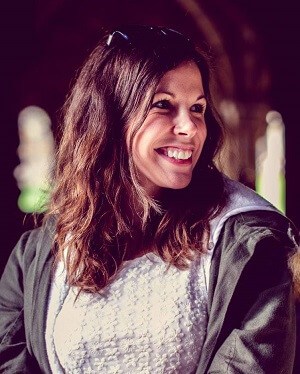 Nicola is a freelance trends analyst and retail consultant with over ten years' experience in UK and international retail, including at major supermarket Morrisons in the role of trends and innovation specialist where she worked with chefs in the test kitchen.