The new summer menu from Slug & Lettuce is (a subsidiary of Stonegate Pub Company, the largest privately held managed pub operator in the UK, with revenues in excess of £800M), has added 12 plant-based options, and was launched from 15th May.
Highlights include the Smoky Soya Sloppy Joe tostada (vegan smoky bacon-flavoured crumb, Violife cheese, crispy onions, peppers and vegan mayo), the Moving Mountains burger with B12 plant-based patty in a beetroot bun, the Chickpea and Kale Salad, as well as vegan dessert option Salted Caramel Bites.
The B12 burger was the the UK's first bleeding vegan burger, which has soared in popularity since its launch in 2018. It was introduced last year into Marston's pubs, which helped to earn the chain a PETA award for its vegan options. The patty, which "bleeds" beetroot juice, is also a huge hit at Unity Diner, the London restaurant founded by activist Earthling Ed.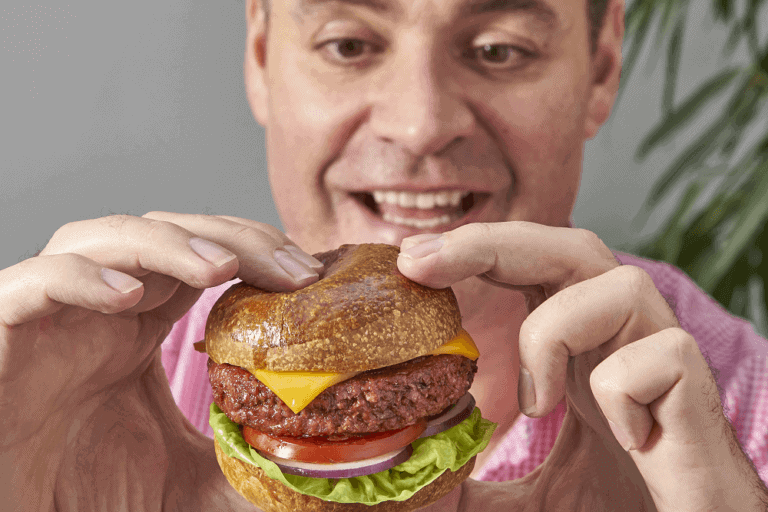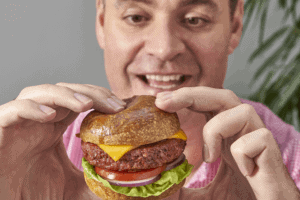 There appears to be no stopping to the success of Moving Mountains. This year, the plantbased meat firm has expanded across Europe, to the Middle East, to schools and hospitals, and recently to successful German restaurant chain HANS IM GLÜCK. In addition, Founder Simeon Van der Molen recently revealed that the company has plans to unveil a Moving Mountains hot dog, which will debut at Unity Diner –
"Following the resounding success of the UK's first meatless bleeding burger, our second innovative launch is set to make hot dogs desirable again, giving them a long deserved revamp. Our latest food tech innovation proves that you don't need a pig to make a dog; we use sunflower seeds to deliver an identical taste and texture, which is a more sustainable food option for our health and the health of the planet.
"We are currently in talks with supermarkets regarding launching a retail version of the Moving Mountains Hot Dog, which as our debut into the grocery market, represents a significant development for the business."