So Delicious, a subsidiary of Danone, just launched its new Light Frozen Dessert range, which includes six different flavors and is now available in grocery stores throughout North America.
According to the company, So Delicious has been the leader of dairy-free frozen desserts for over 30 years and became the first company to introduce oat milk-based desserts to the American market. In addition, all products offered by the brand are dairy-free, vegan, gluten-free and GMO-free.
The new Light Frozen Dessert range is a revamp of the brand's frozen mousse line and comes in six varieties: Salted Caramel, Peanut Putter, Strawberry, Cocoa Chip, Mint Chip, and Tiramisu. In consideration of this selection, the range attempts to offer sweet, salty and crunchy options with a focus on the low-calorie content of 330 or less per pint.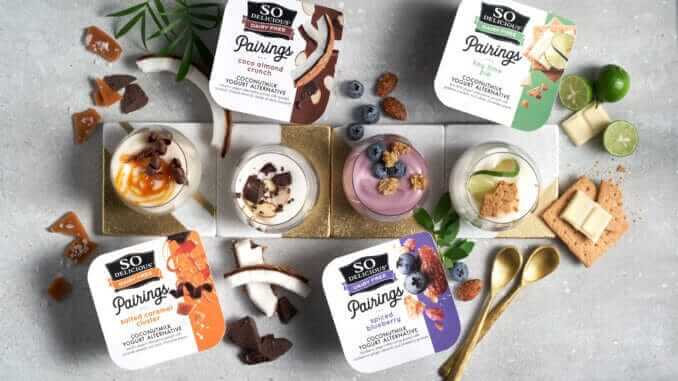 Jessica Holland, Senior Brand Manager for So Delicious Dairy Free, commented on the launch of the Light Frozen Dessert range: "At So Delicious, we are always striving to bring the most delectable frozen desserts to sweet treat lovers. That's why we're thrilled to debut our Light Frozen Dessert Portfolio, which features updated flavor names and refreshed packaging with the same great taste, texture and quality ingredients as our frozen mousse. We're excited about the revamped line to help further communicate our lower calorie portfolio."