Strong Roots, a Dublin-based producer of frozen plant products, is on a "mission to fix the freezer". Already the fastest-growing F&B brand in the UK and stocked in 3,000 US locations, the young company is now accelerating its retail expansion to more than 2,000 Walmart stores across the USA.
As we reported last September, the Irish brand founded by 34-year-old Samuel Dennigan in 2015, secured $18.3 million in a Series A fundraiser, led by Goode Partners in New York. After investing the funds in expanded production and distribution, this April it launched a line of vegan frozen food for children, called Little Roots.
Strong Roots now tells us it is set to become one of the sector's most popular brands with predicted sales of $100 million (wholesale) globally by 2023.
The Strong Roots portfolio, which includes plant-based burgers, root vegetables, Cauliflower Hash Browns and Mixed Root Veggie Fries, will now be available in more than 2000 Walmart stores. Strong Roots products are stocked by all major retailers in over 8,000 global locations in Ireland, the UK, the US, as well as Singapore, Iceland, the United Arab Emirates, Bahrain, and Qatar. Over 8 million units have reportedly been purchased since its launch four years ago.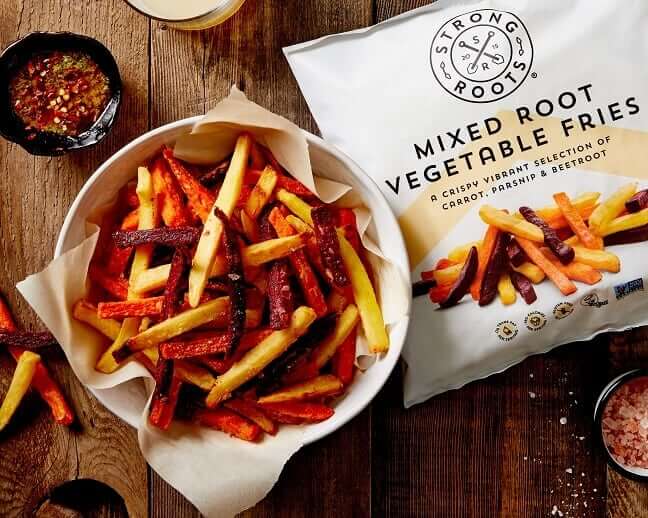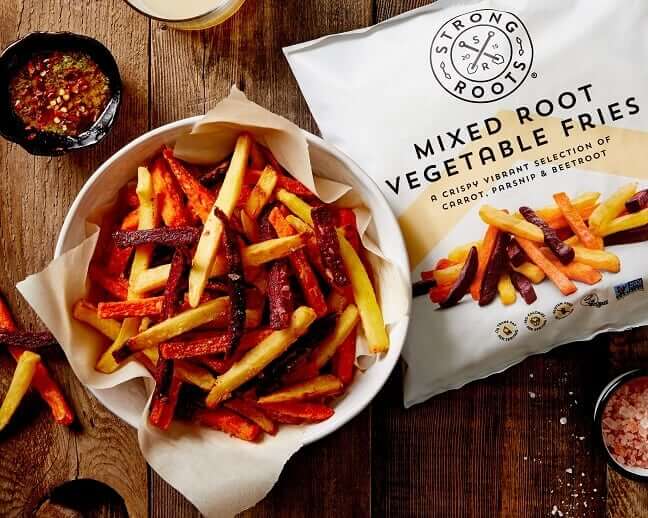 The startup differenciates itself from the rest due to its focus on nutrition and sustainability – "Better food, sustainably picked is possible, for everyone." The Strong Roots products are created from seasonable and sustainable veggies, not sourced from industrial farming, and are frozen onsite within 30 minutes of leaving the ground. The brand also reports that all farm water is re-used for cleaning and that all packaging is recyclable.
Speaking on the announcement, Strong Roots founder and CEO Samuel Dennigan said: "Walmart is the largest retailer in the country, and we're incredibly proud to partner with this iconic American company to bring our range of plant-based food to families across the U.S.
"I started this company because I believe in farm to fork. Consumers have embraced our products as they hunt for healthy, easy options in the freezer aisle and we're thrilled to continue growing with this Walmart expansion."