While plant-based frozen foods continue to expand in number and diversity, few have entered the segment of premium, family-size entrees, and even fewer offer plant-based versions of popular Italian favorites, like lasagna.
Now, food startup Sunday Supper is working to change that by launching a gourmet line of authentic, ready-to-eat vegan Italian entrees, starting with its flagship frozen lasagnas.
"These premium, authentic Italian dinners help bridge the gap for people who think that they can only enjoy animal-based comfort foods"
Co-founded in 2021 by Richard Klein and Maleeda Wagner, Sunday Supper states it is on a mission to redefine the $38B frozen food category by providing healthy plant-based options that don't compromise on taste or quality.
Chef made
To create its first products, Three Cheese and Italian Sausage Lasagna, the company worked with award-winning Italian chef Celestino Drago, who added his culinary skill and family traditions to Sunday Supper's final recipe. The lasagnas, which launched at Fresh Market stores earlier this year, feature rich ingredients like almond ricotta, dairy-free mozzarella, plant-based sausage and fresh tomato sauce.
The products come in family-size portions with five servings each, and are made without GMO or soy ingredients. With only five minutes of prep and a one-hour bake time, Sunday Supper says its foods empower consumers to indulge in vegan Italian cuisine from the comfort of their homes.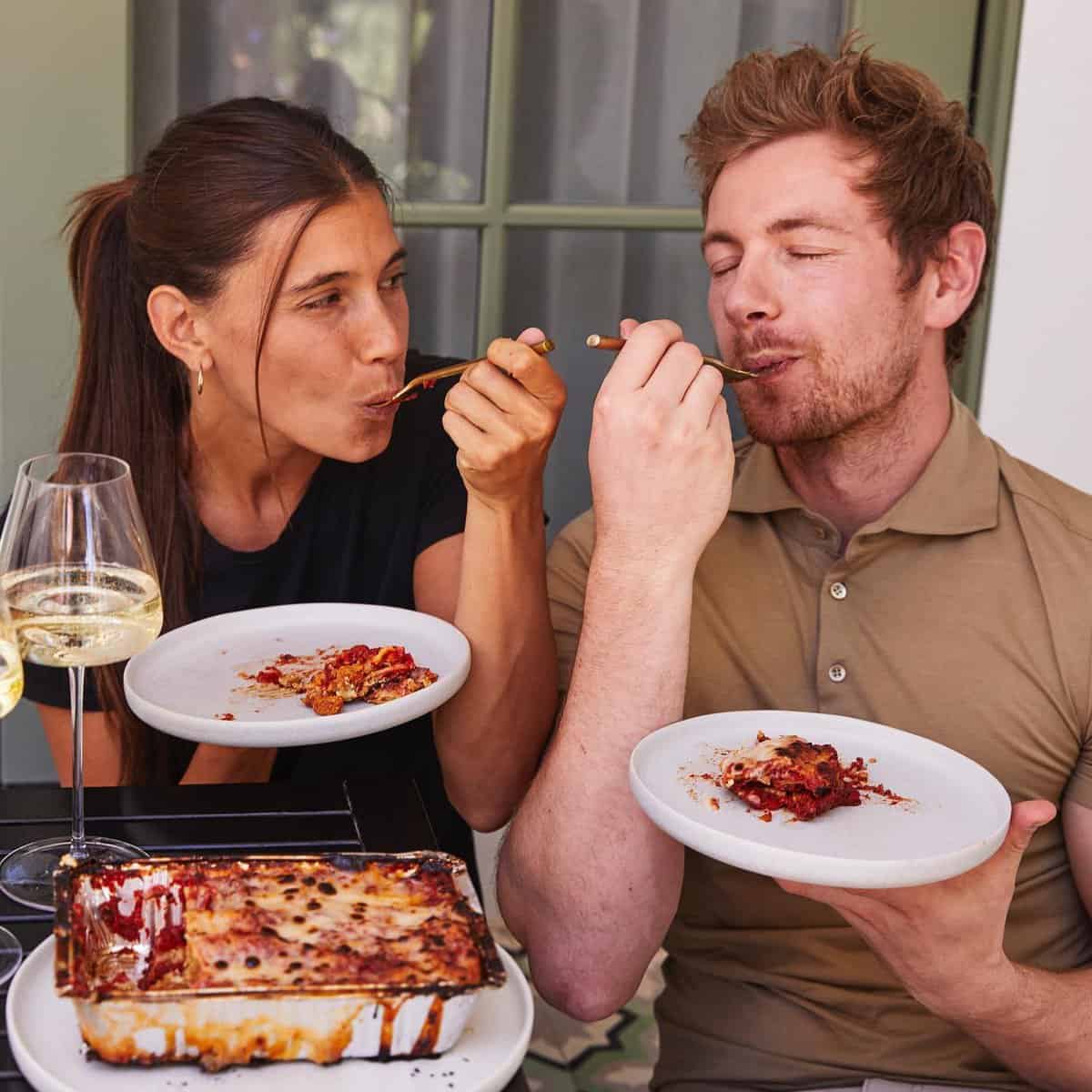 New investors
Last summer, the brand revealed its intentions to grow 150% by the year 2024 and expand into thousands of US retail doors nationwide. The company recently participated in ProVeg International's startup incubator program, where it pitched its business to investors during the program's Demo Day.
In August, Sunday Supper revealed it had appointed entrepreneurs and alt-protein industry veterans Daniella Monet and Ryan Bethencourt to its advisory team.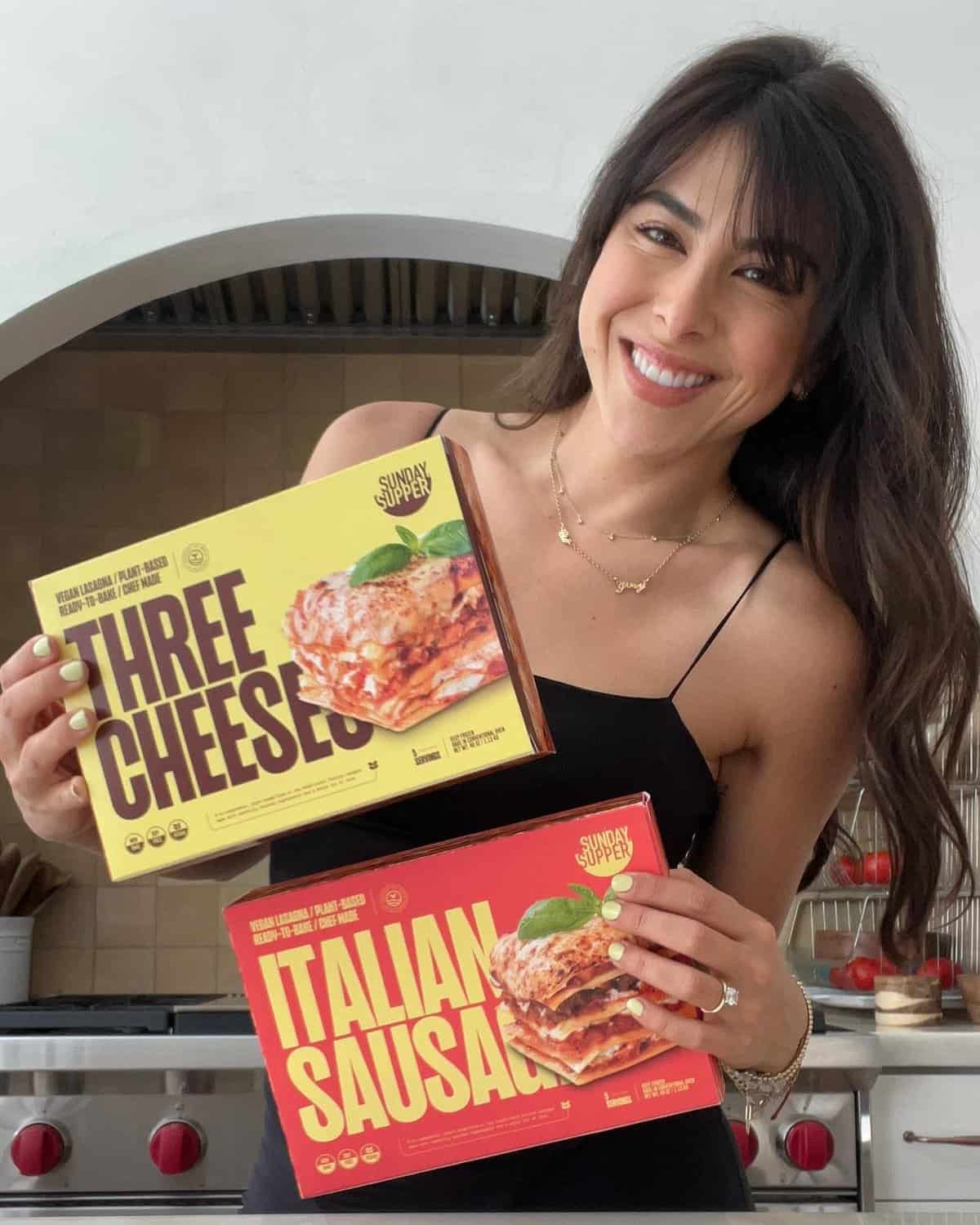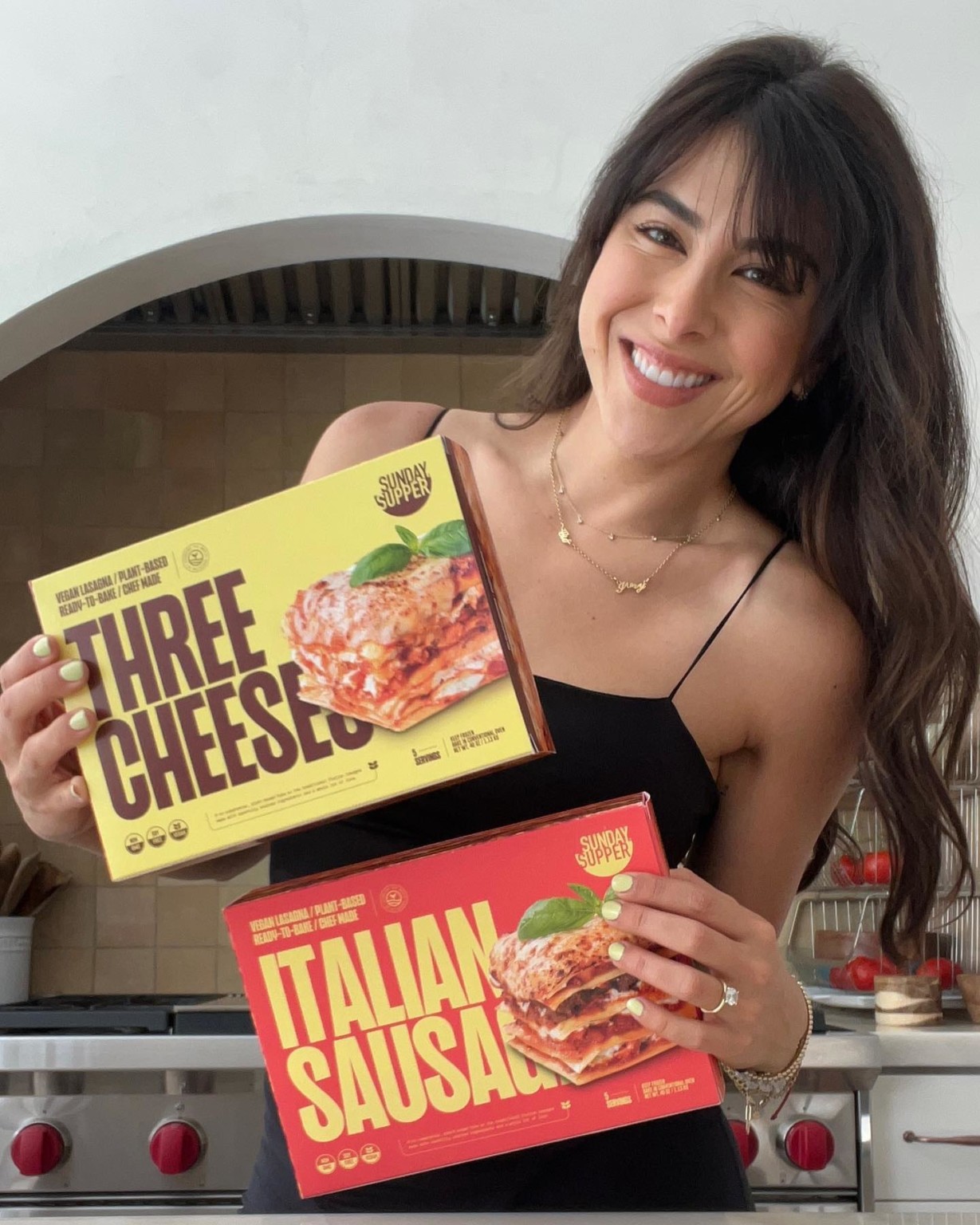 "#1 premium Italian food brand"
Commenting on her role at the company, Monet stated, "I have made it my mission to make plant-based living more accessible, and vegan Sunday Supper's lasagna is so delicious, made with quality, organic ingredients that do not compromise on taste."
She added, "These premium, authentic Italian dinners help bridge the gap for people who think that they can only enjoy animal-based comfort foods. As an Italian with a love for artisan lasagna and pasta dishes, this is especially close to my heart! I could not be more excited to help grow this brand to be the number one premium ready-to-bake Italian food brand in the United States!"