New Zealand plant meat brand
Sunfed
, which became a household name for its
Chicken-free Chicken
in New Zealand and Australia in 2018 and 2019 respectively, now announces the long awaited retail launch for its vegan bacon.. The brand raised
NZ$10 million in series A capital
round to launch its products internationally.
The name Sunfed derives from the use of its proprietary clean technology to make meat directly from plants without the animal. This makes for an agile, efficient and clean food chain that treads lightly on the planet even as it scales. Sunfed's mission is to help accelerate humanity towards being fully solar powered.
"Just like we're evolving from fossil fuels to solar, we need to evolve from animals to plants. That's what Sunfed is building – the next evolution of protein that is cleaner and better to ensure a brighter future for all. Food is the largest market in the world with the biggest footprint on the planet, transformation here will be significant," says founder Shama Sukul Lee.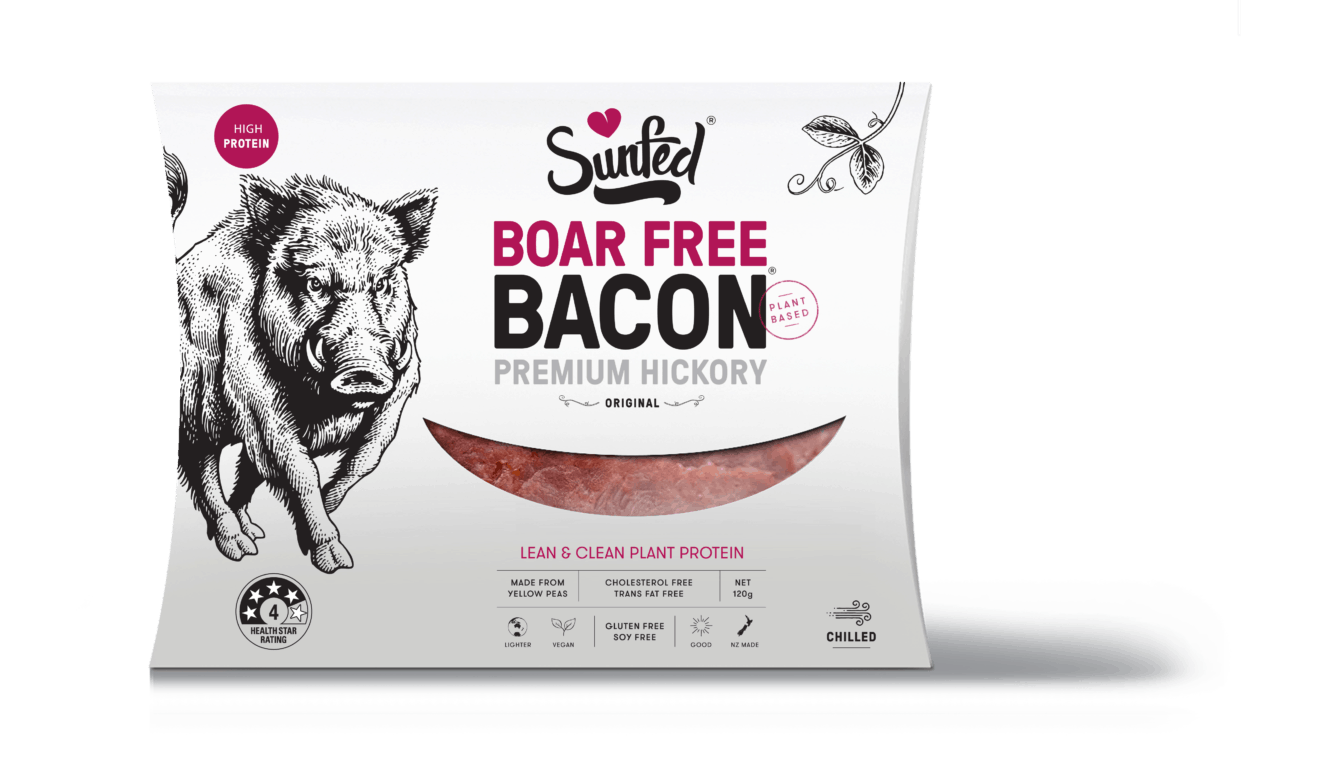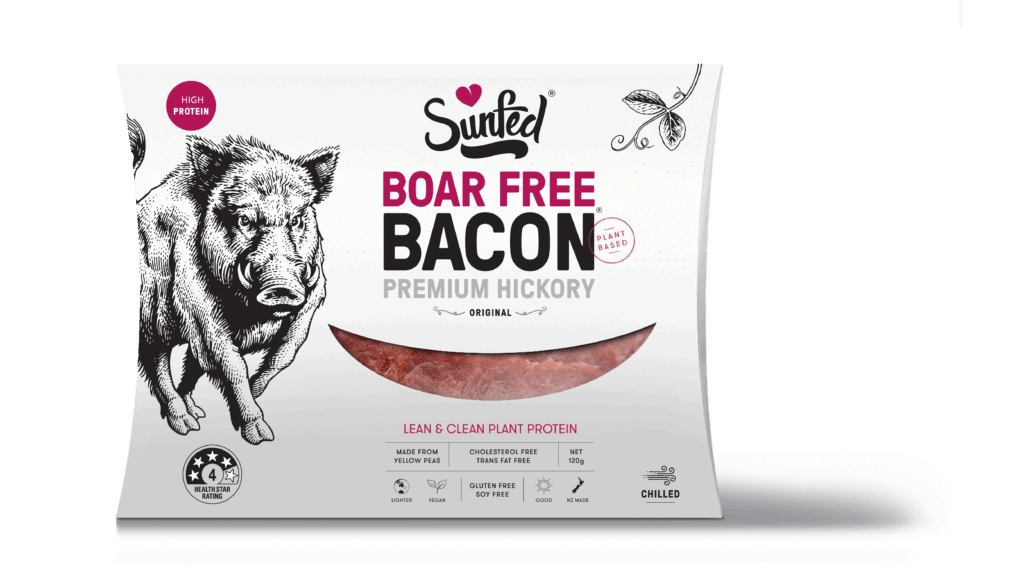 The Kiwi company launched its Boar Free Bacon® across New Zealand supermarkets last week, and the market launch was eagerly anticipated. From now, consumers can find Sunfed Boar Free Bacon® in Countdown supermarkets nationwide alongside other bacon. Also available in the South Island through Foodstuffs stores of New World, Pak'n Save and Four Square alongside established favourite Chicken Free Chicken®.