Celebrity-endorsed fairtrade chocolate brand iChoc is launching a Veganuary campaign across Germany. For a fortnight starting at the end of January, the products will be placed next to the classic confectionery shelf at the drugstore chain dm across the country.
Several wholefood shops are also set to join the campaign. Over 3,000 bars of the popular iChoc White Nougat Crisp variety are in the Food-Darlings boxes which will be available exclusively in the dm online shop from 9 January. In addition, as part of a Veganuary competition on the dm website from January, 20 iChoc sets worth 30 euros each can be won.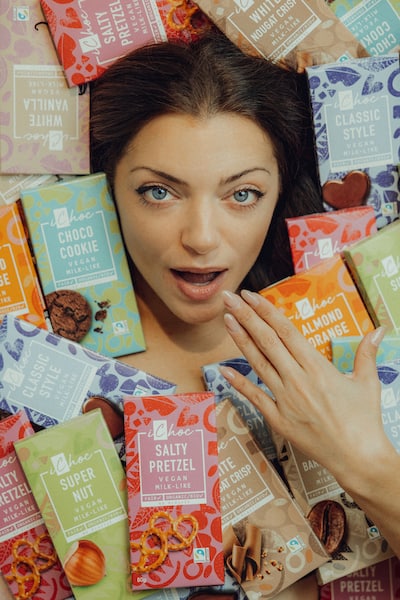 "We are very happy about the support for our campaign," said Christopher Hollmann, who manages Veganuary in Germany. "The wide availability of vegan chocolate is extremely important when hundreds of thousands start into a plant-based diet again during Veganuary. It's great that iChoc provides so much visibility for purely plant-based alternatives then."
New listings
iChoc is now available in 40 countries, and 200,000 fans follow the brand on social media. Two new varieties were recently launched: White Barista Art – which the brand says is the first vegan white chocolate with espresso crisp and a hint of sea salt — and Salty Pretzel, a mix that is currently being hyped in the USA. Last winter, EcoFinia produced a limited iChoc "Billie Eilish" edition for the singe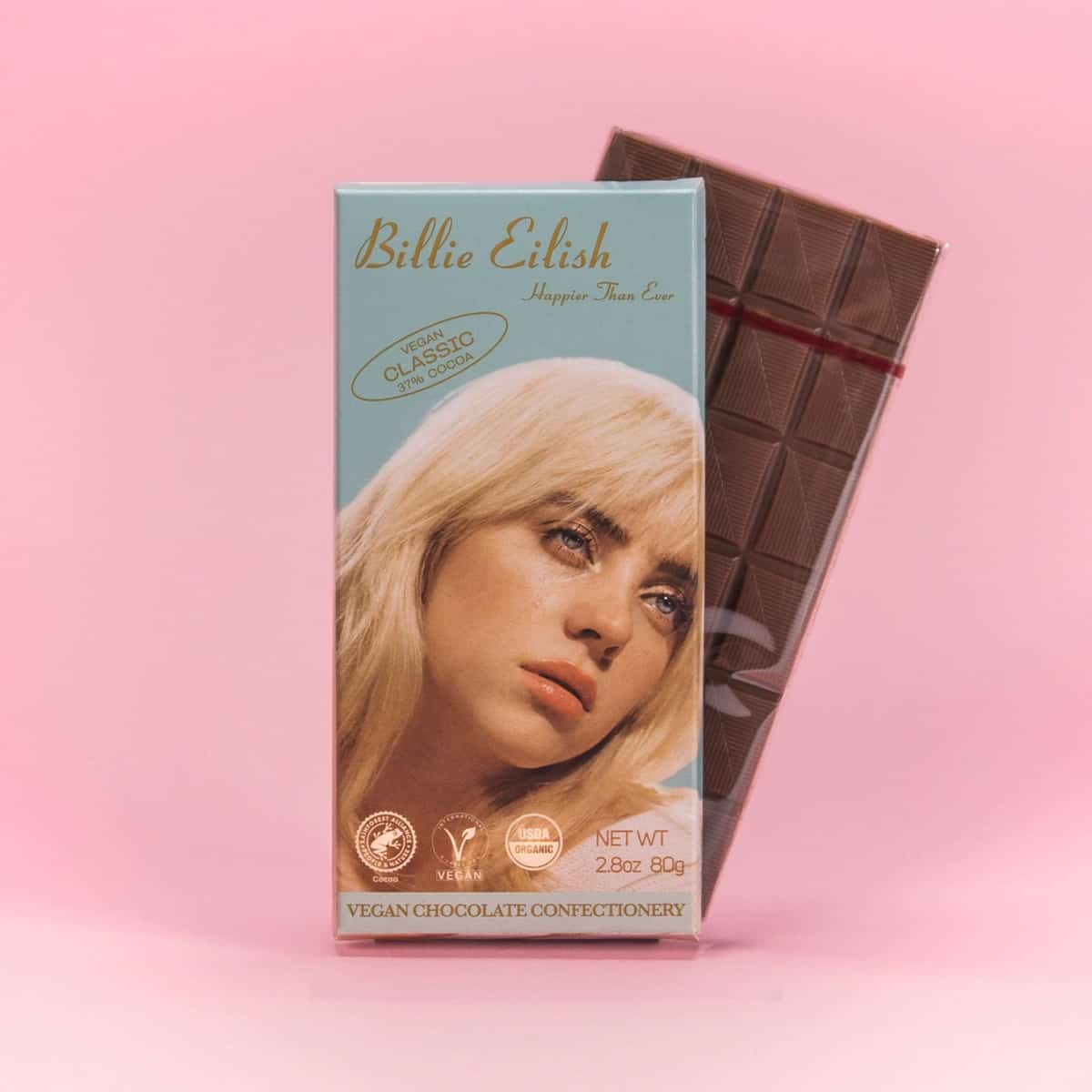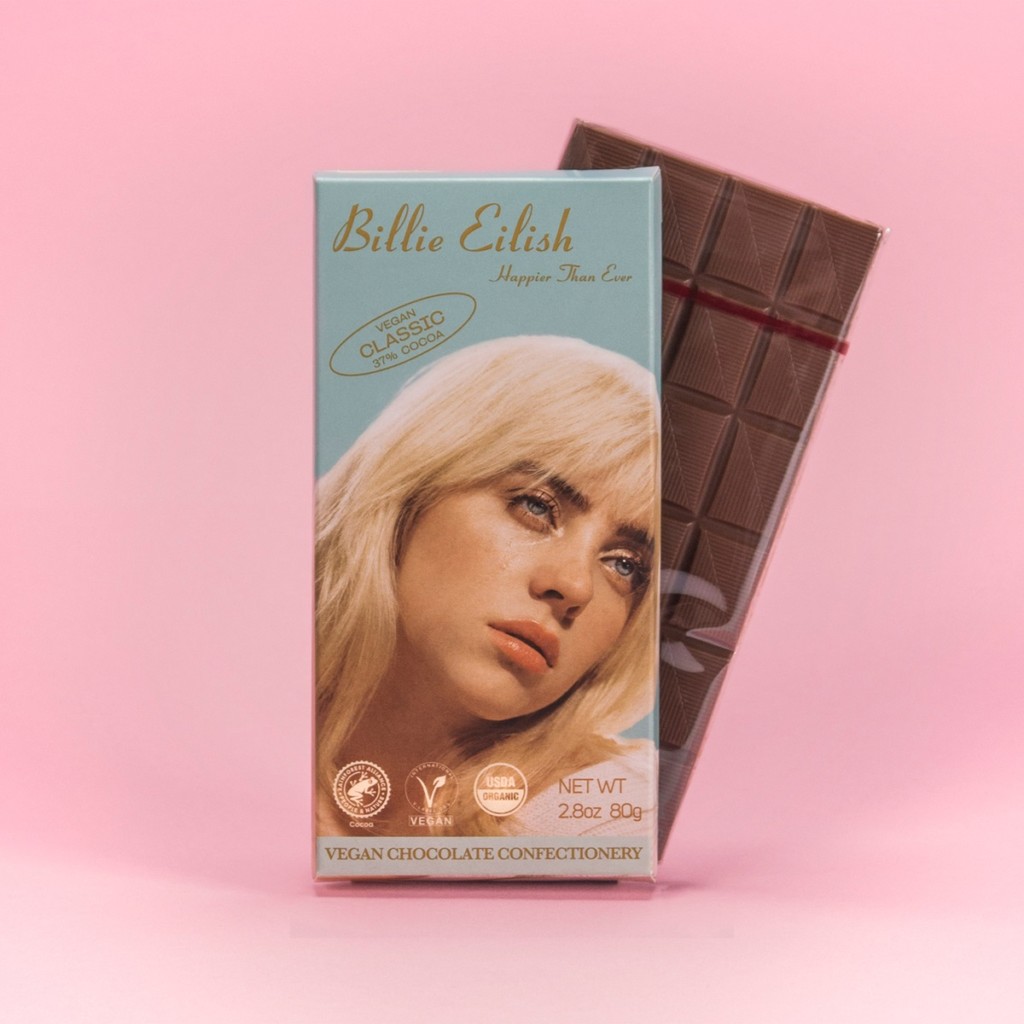 Since November, the brand has been listed at Albert Heijn, one of the largest supermarket chains in the Netherlands. "Spain is also a focus market for us – so far we are very well represented here, especially in the organic sector," says Gerrit Wiezoreck, Managing Director of EcoFinia GmbH. In addition to the purely vegan iChoc line, the Bochum-based company also develops and produces chocolate for the organic brands Vivani, Björnsted and Lacoa.
In addition, an Instagram takeover with Veganuary is planned: Food blogger and book author Elisa Brunke (@elisa.brunke) will bake live with iChoc on the Veganuary Germany channel in January.
Further information: www.ichoc.de