UK-based vegan and free-from snack innovator CRAVE this week celebrates the launch of its Flamin' Hot Wots'inits into Morrisons supermarkets, arriving on shelves at 332 Morrisons stores from tomorrow 19th April.
CRAVE is known for its fun take on popular UK snacks; with Monster Feet providing a vegan-friendly version of household name Monster Munch, and Streakers offering up a veganised version of the old-school favourite bacon snack Frazzles. The newest product, Flamin' Hot Wots'inits, breathes new life into the British cheesy snack format known as Wotsits in the UK and Cheetos in the US.
"Originally developed for our TV appearance in Aldi's Next Big Thing, we knew our fans were eagerly anticipating the Flaming Hot Wots'inits launch since first appearing in the show," enthuses founder
Rob Brice
to vegconomist today.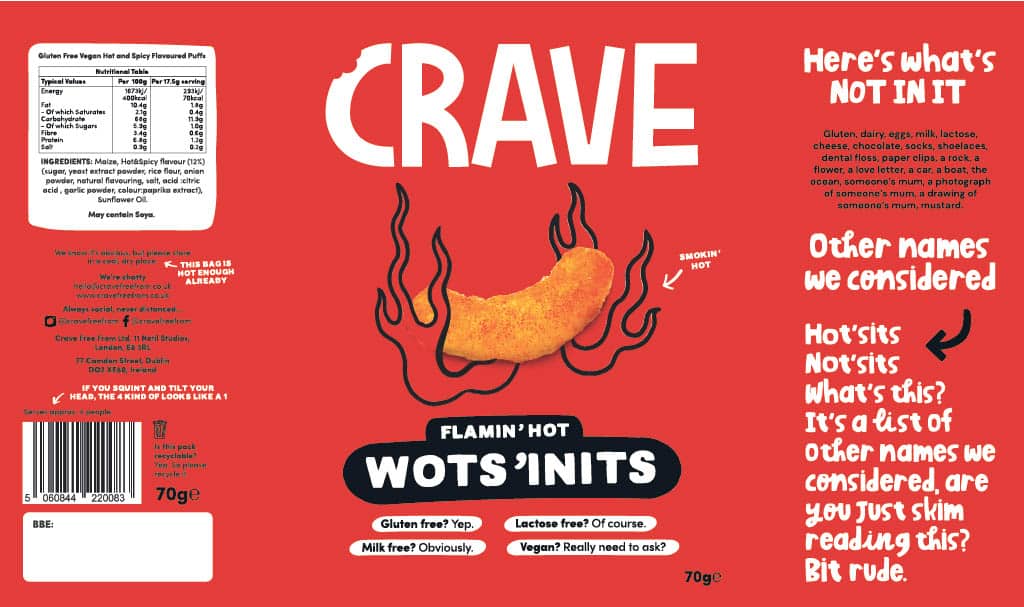 A cheeky rival
"We are super pleased to now be able to bring them to the market In Morrisons across the UK; a cheeky rival to another Flamin' Hot puff based snack some may say. Like all of our products, they are of course vegan, free-from gluten, lactose, and milk. And good enough for everyone," he adds.
The
winning TV appearance
last November gained a listing at Aldi stores for Rob and team, having already
achieved a listing at Asda
the previous September as the result of an OOH bus stop ad tactically placed outside Asda's HQ, reading "We spent loads on this ad to get Asda's attention".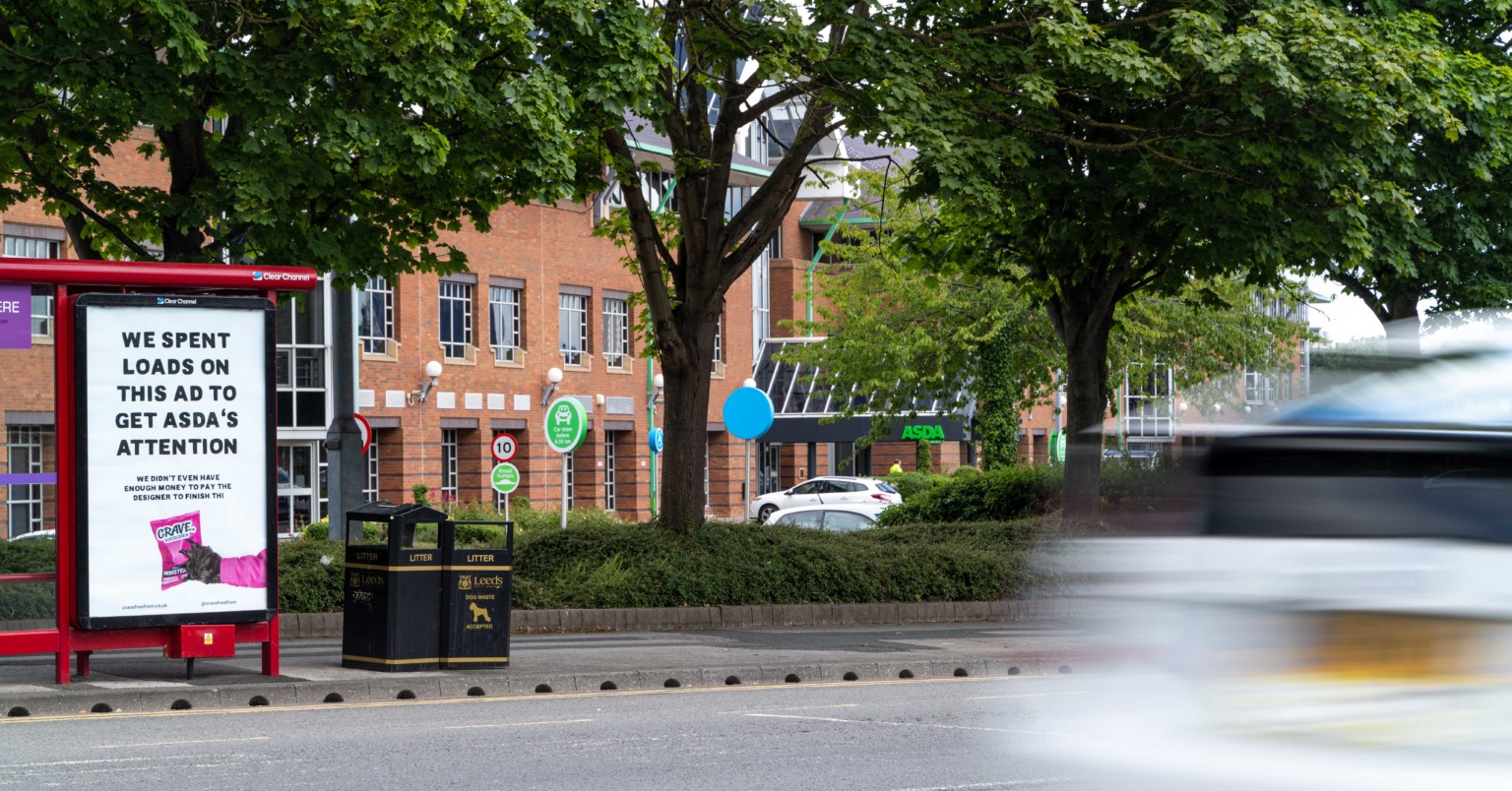 Rob reveals that further retail expansions are on the cards: "Morrisons shoppers are in for a treat, as they get to be the first to experience the fiery goodness of Flamin' Hot Wots'inits. And watch this space as they will be hitting up more shelves soon!"
CRAVE's Flamin' Hot Wots'inits will be stocked in 332 Morrisons stores across the UK from 19th April 2023, rolling out in 80g share bag formats from £1.90.