UK brand Crave has announced that its maize-based snacks — Pickled Onion Monster Feet and Smokey Bacon Flavoured Streakers — are launching at major supermarket chain Asda.
The listing is the result of a bus stop ad that Crave placed outside Asda's headquarters, reading "We spent loads on this ad to get Asda's attention". The stunt worked, leading to talks with the supermarket chain.
"We can't wait to unveil the next chapter for Crave"
First launched in December 2021, Crave initially debuted at online supermarket TheVeganKind. Earlier this year, the brand raised an undisclosed sum of funding from an angel investor, making further expansion possible.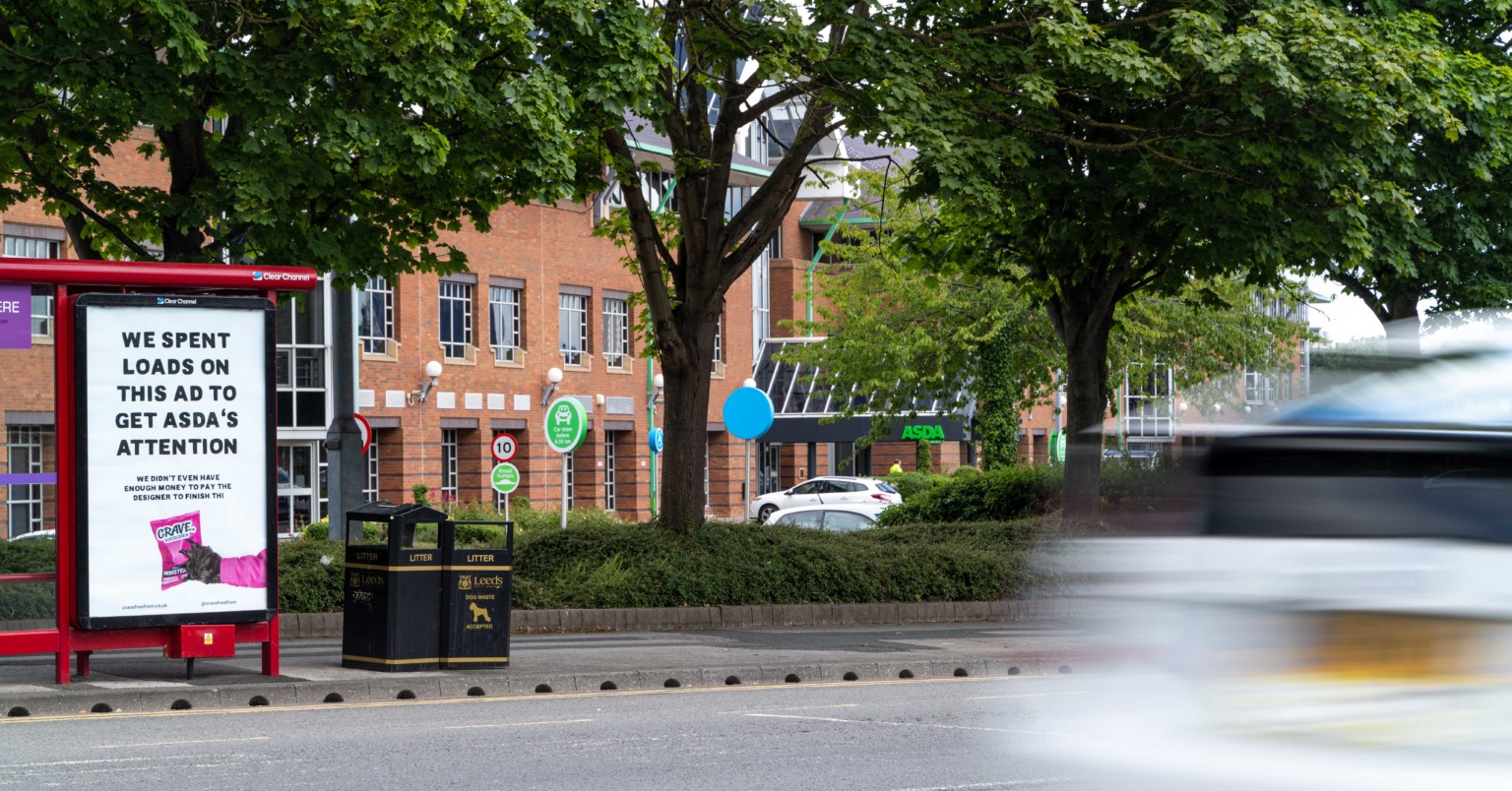 Market-disrupting snacks
Crave aims to provide vegan and allergy-friendly alternatives to the "bland and boring" options currently available, disrupting the $20 billion salty snacks market. The market for vegan snacks alone is expected to be worth $73 billion by 2028, driven largely by growing health awareness.
Crave also offers confectionery, including chocolatey Rocky Road and Kitchen Sink bars. Like the brand's salty snacks, the bars are vegan and free of all major allergens.
"It has been a rollercoaster of a year so far, with lots of exciting projects in the pipeline. We can't wait to unveil the next chapter for Crave…watch this space," said founder Rob Brice.