High-end UK dessert brand Gü is set to launch the Plant Zillionaire, a vegan version of its Zillionaire cheesecake.
The dessert features a biscuit base with layers of caramel cheesecake, chocolate ganache, caramel sauce, and sprinkles. It adds to the range of free-from desserts already produced by Gü, which includes gluten-free and vegan cheesecakes in the flavours Salted Caramel, Spanish Lemon, Strawberry & Rhubarb, and Chocolate & Vanilla. The brand also offers vegan chocolate mousses with ganache.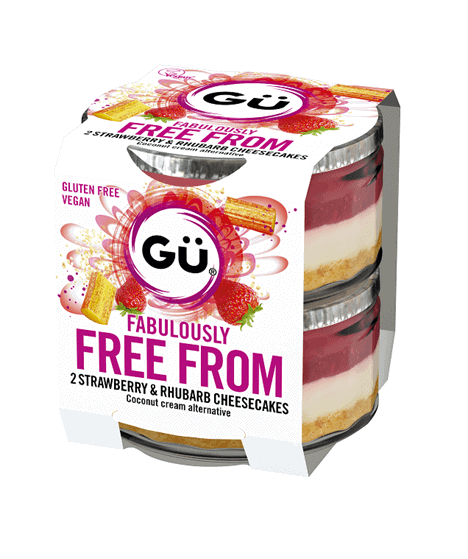 Rebrand
Gü has recently announced that it is investing £4.5 million into a rebrand, with the target of increasing its retail sales value to £90 million by October of next year. The investment follows the acquisition of Gü by private equity firm Exponent — also an investor in Quorn and Meadow Foods — in 2021.
"We have our sights set on doubling the size of the business over the next three years and are equipped with the investment, plan and talent to deliver," Gü CMO Anthony Wells told The Grocer. "Through the new premium brand positioning and delicious innovation, Gü will be an exciting destination for customers wanting a more indulgent treat to enjoy on the sofa."
The Plant Zillionaire cheesecakes will launch at Tesco and Sainsbury's on September 11.