UK brand HIPPEAS has announced a collaboration with alt-meat producer THIS to launch limited-edition smoky bacon flavour chickpea puffs.
The snacks are inspired by the meaty flavour of THIS' plant-based bacon and lardons, which have both won Great Taste awards. They are fully plant-based and free of gluten, palm oil, and MSG.
The chickpea puffs are also a good source of protein and fibre, and are compliant with the HFSS (high in fat, sugar, and salt) regulations which will come into force in the UK in October. As a result, their marketing will not be restricted, unlike many snacks deemed to be less healthy.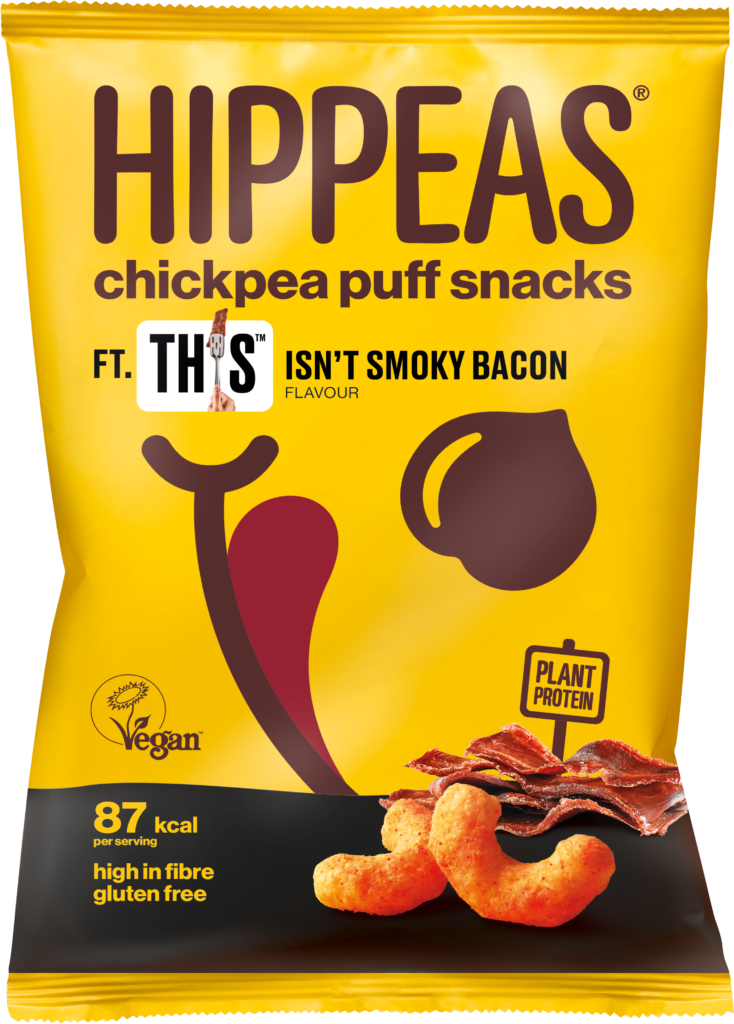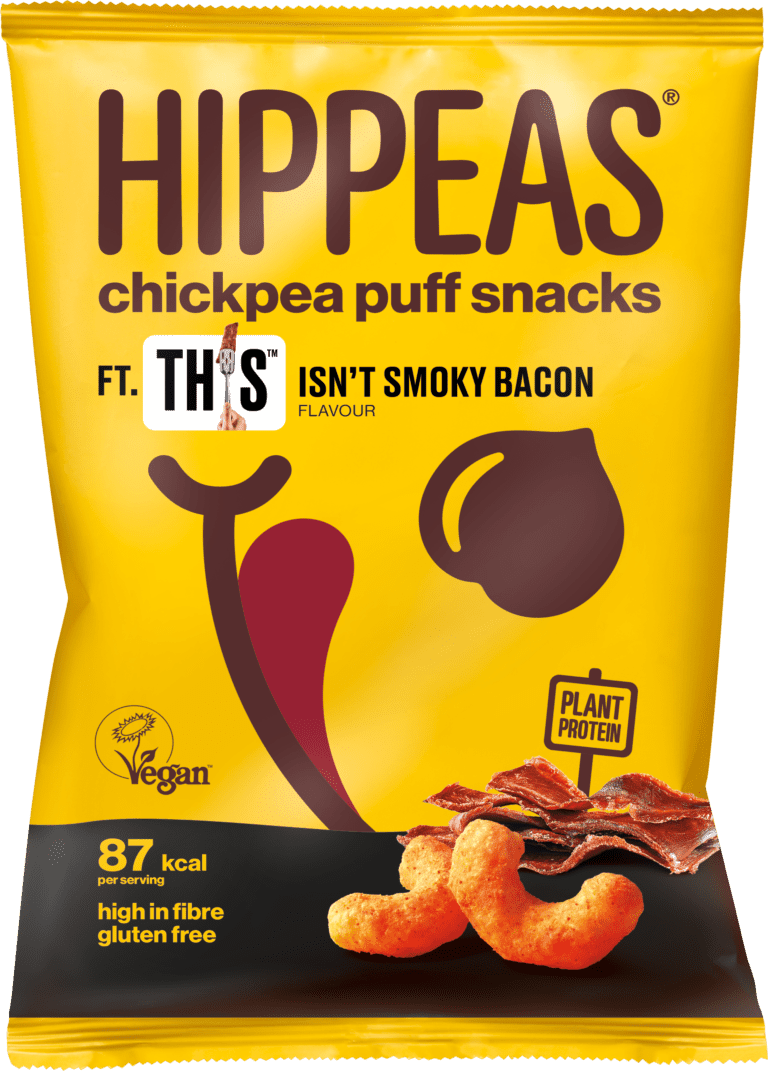 Award-winning snacks
The new limited-edition flavour is the sixth in Hippeas' award-winning range, which also includes Salt & Vinegar Vibes, Sweet & Smokin', Take it Cheesy, In Herbs We Trust, and Sriracha Chilli. The brand's snacks are now available at tens of thousands of retailers, both in the UK and the US.
HIPPEAS' ongoing success has been made possible by several funding rounds, including an $8 million raise in 2019. Last year, the company also received a huge $50 million from investment house The Craftory in order to boost innovation, expand production, and increase distribution.
"We are delighted to be launching this limited-time-only partnership with the team at THIS," said HIPPEAS CEO Paul Nardone. "As two of the UK's leading plant-based food brands, it made perfect sense for us to collaborate on our 'THIS Isn't Smoky Bacon' flavour."
The chickpea puffs are now available at Waitrose stores across the UK and via the HIPPEAS website.