In 2013, Canadian husband-and-wife team Simon Lester and Courtenay Vuchnich launched Pascha, an allergen-free chocolate brand.
While Pascha's products are all vegan-friendly, the range only contains dark chocolate. Now, Lester and Vuchnich have set out to offer an alternative to milk chocolate with their new Swiss-made chocolate brand, LOVO.
Four varieties
Many plant-based milk chocolate products are made using rice milk, due to its sweetness and neutral taste. However, rice milk is very low in fat, making it difficult to achieve the creaminess consumers expect from milk chocolate.
After some unsuccessful experimentation, LOVO's founders decided to turn to the plant milks that are most popular with consumers — oat, almond, coconut, and hazelnut. While other manufacturers had thought the flavours of these milks would be off-putting, LOVO recognised that consumers already enjoy these flavours in hot drinks and on cereal. The brand decided to make the taste a selling point rather than a downside.
To achieve the best possible results, LOVO partnered with a Switzerland-based manufacturer that has expertise in premium milk chocolate. The outcome is four varieties of creamy plant-based milk chocolate, which will first launch online before eventually rolling out at retail stores.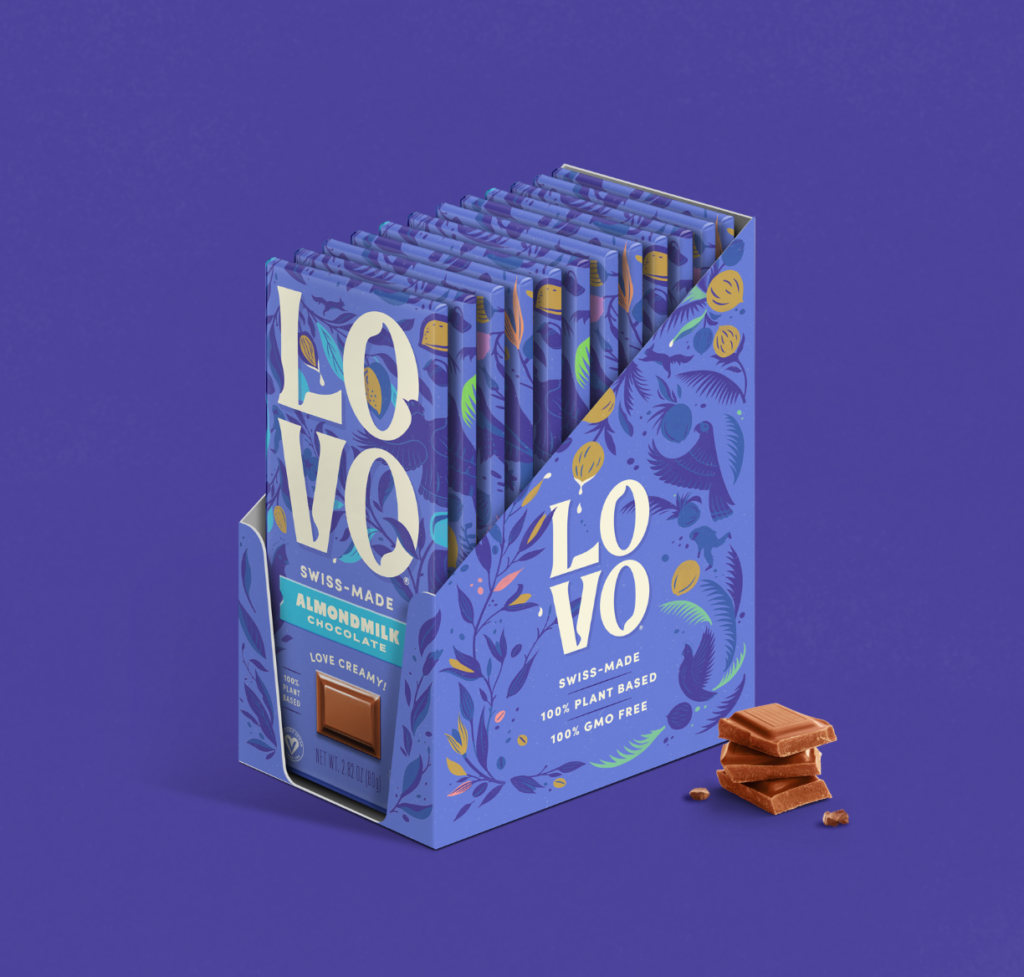 Fast-growing demand
A report published last year claims that the market for vegan chocolate is growing rapidly, with a CAGR of 14.95% predicted through to 2027. Increasing exploration of new ingredients is said to be providing opportunities for market growth.
LOVO believes that health concerns are also a significant growth driver, claiming that many of those who purchase plant-based chocolate are flexitarian rather than vegan. This is supported by research from Barry Callebaut, which found that almost three-quarters of consumers aged under 45 eat plant-based chocolate at least occasionally.
"If it's delicious enough and it's a bit healthier, [consumers] would prefer our product," LOVO co-founder Courtenay Vuchnich told FoodDive. "We've seen this in other categories where a product has been introduced that has a few attributes that make them healthier, and they've been able to carve out and expand the overall category."