UK vegan chocolate brand NOMO announces the launch of the Cookie Dough Bar and reports impressive growth figures.
NOMO is now worth £9,523,446, making it the UK's top vegan and free-from chocolate brand. This figure is up 22.3% compared to a year ago. The company is double the size of its nearest competitor, and accounts for 16% of the UK vegan and free-from chocolate category, according to the founders.

"Cookie dough is a flavour that has been a huge success"
NOMO's new bar features cookie dough encased in vegan milk chocolate, and is the brand's biggest bar yet, making it ideal for sharing.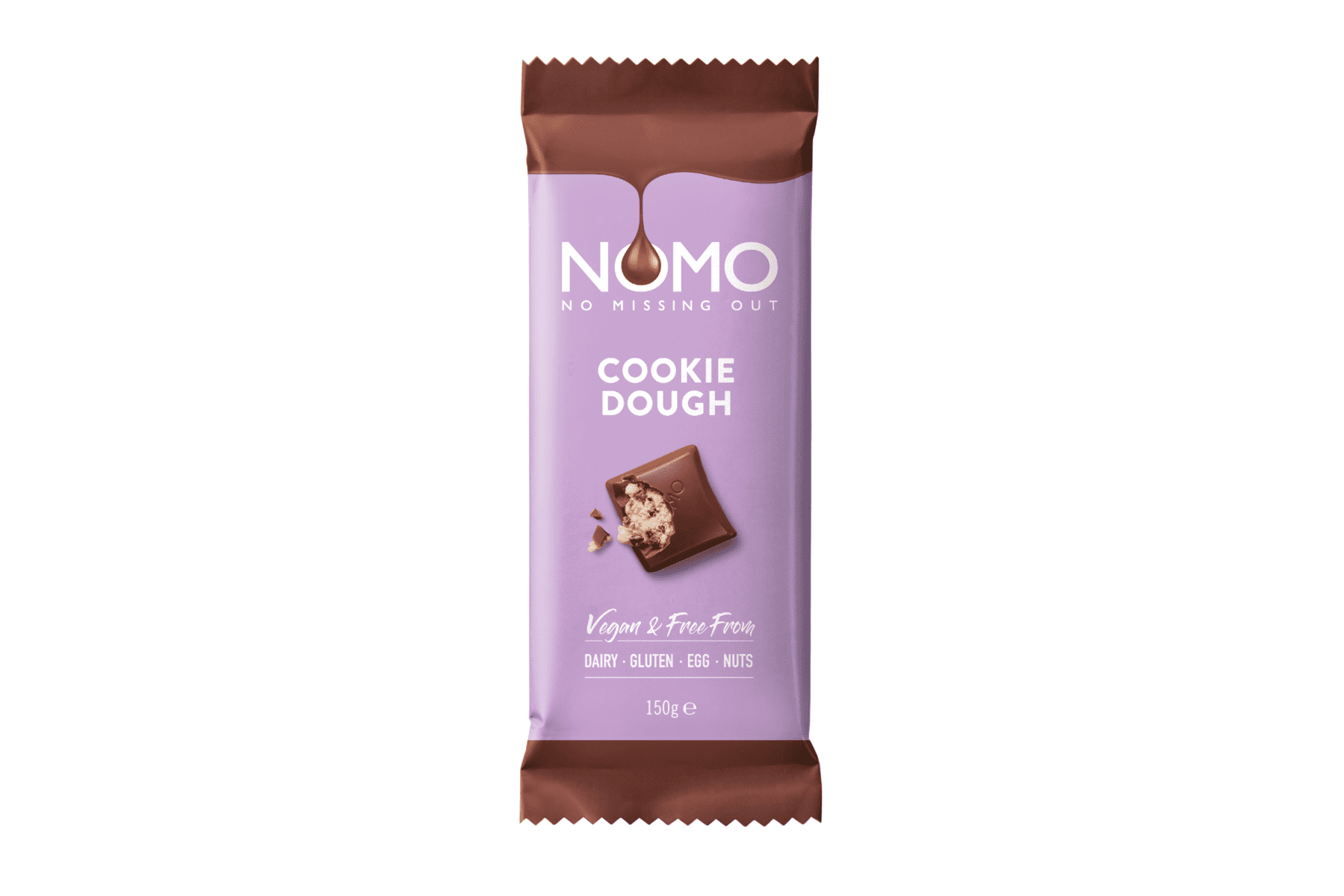 The launch is a response to the success of NOMO's seasonal cookie dough products; the Cookie Dough Reindeer was the best-selling free from impulse buy in its debut year, while the Cookie Dough Egg and Bunny recently won a gold Free From Food Award.
"Radically inclusive"
Since it launched in 2019, NOMO has been rapidly innovating with a range of vegan and allergen-friendly chocolates, from lollipops to chocolate buttons. In 2021, the brand reported that it had sold 351 tonnes of chocolate — equivalent to the weight of almost 30 double-decker buses. NOMO products have also received multiple awards.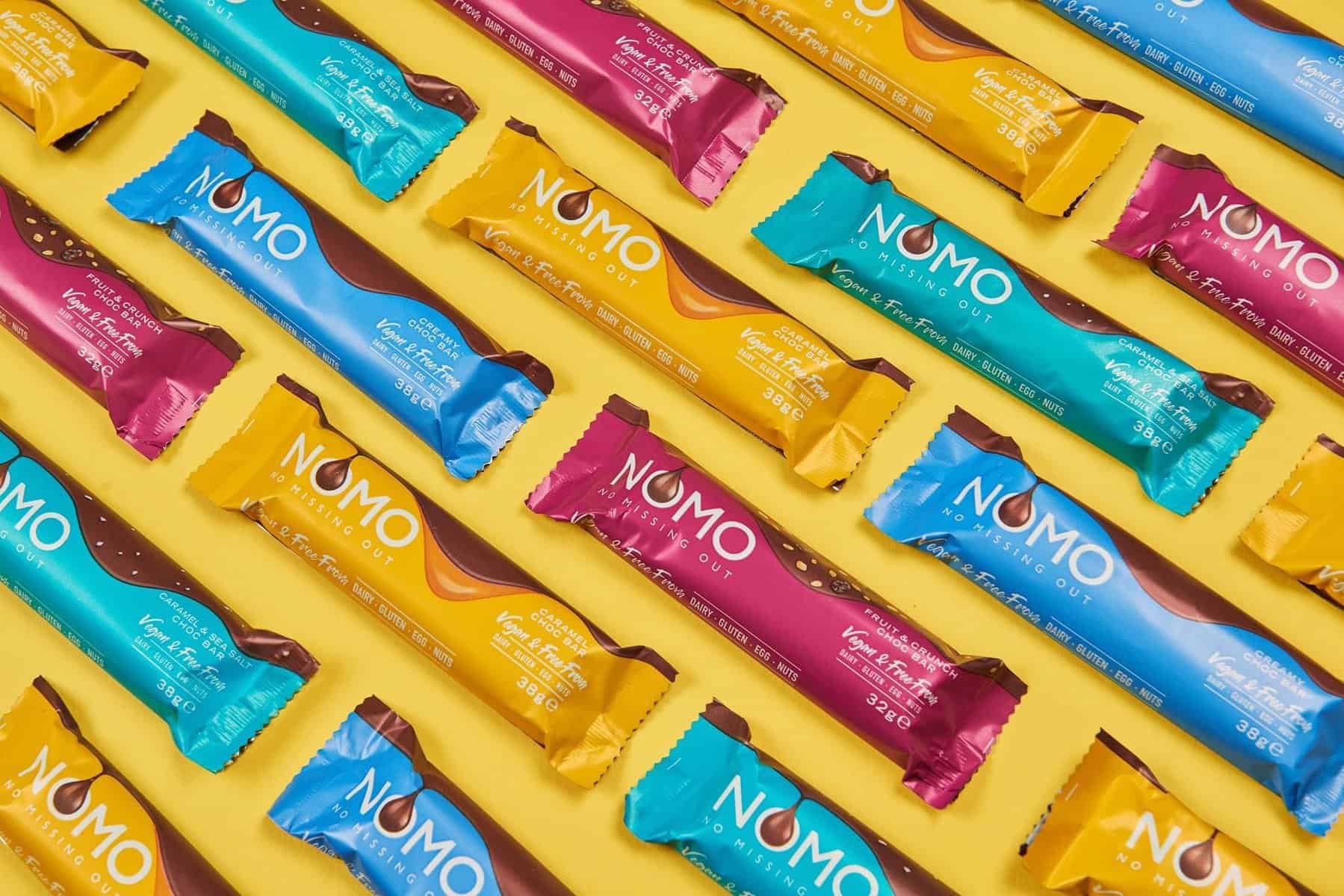 "Cookie dough is a flavour that has been a huge success at Easter and Christmas, so we are delighted to be able to offer it all year round with our biggest chocolate bar yet," said Jac Tyrrell, brand manager for NOMO. "It is designed to share and is radically inclusive – being free from dairy, gluten, egg and nuts. NOMO is a major innovator within the free-from and vegan chocolate category, with our newest bar adding to our rapidly expanding range of flavours and formats. Our loyal customers know where to find us – but for newcomers enticed by the bar, we can be found in the free from aisle or purchased directly through our website!"
The new bar is already available at Sainsbury's, Morrisons, and Tesco, and will launch at Waitrose in July.