British bakery and egg alternatives brand OGGS has relaunched its much-loved Vegan Luxury Handmade Mince Pies at over 700 Tesco stores.
The mince pies feature plant-based pastry filled with spiced brandy-laced mincemeat (a mixture of chopped dried fruit). In 2019, they won iCrossing's yearly Mince Pie taste test, beating competition from Tesco, Waitrose, M&S, and Sainsbury's. The pies are also sustainably packaged in 100% recycled plastic.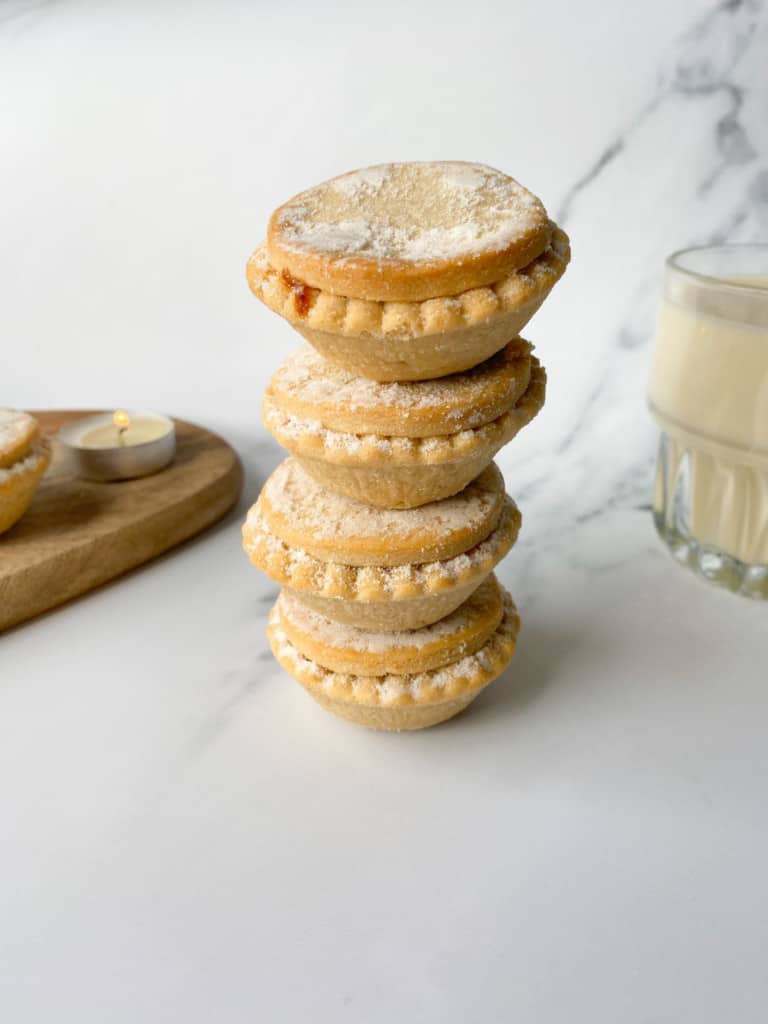 OGGS products
OGGS debuted its vegan cakes in 2019, followed by aquafaba-based egg alternatives the following year. More recently, the brand introduced Scrambled OGGS, which is said to be the UK's best-performing egg alternative and has recently been rolled out at over 500 Sainsbury's stores nationwide.
OGGS has also entered into food service partnerships, collaborating with Bella Italia at the beginning of the year to offer vegan carbonara and chocolate puddings for Veganuary.
"We're so proud of our Luxury Handmade Mince Pies that we eat them all year round, but we're so excited to see them relaunch into Tesco for 2022," said Hannah Carter, founder and CEO of OGGS. "With hundreds of millions of Mince Pies eaten in the UK every year, swapping out your festive favourites for an option that's kinder is the ultimate Christmas gift for animals and the planet."