Allergy-friendly vegan snacks brand Partake Foods announces it has raised $11.5 million in its latest financing round.

Partake Food was founded in 2016 by former Coca-Cola national director Denise Woodard after her daughter was diagnosed with multiple food allergies. Today, the brand is famous for its allergen-free vegan cookies and breakfast mixes for pancakes and waffles.
Celebrity backers
In the last few years, the company has been all over vegan newsfeeds with funding rounds led by black celebrities. In 2020, rap star Jay Z and his venture company Marcy Venture Partners led a $1M seed round for Partake after previously investing in 2019, and Grammy Award-winning performer H.E.R., as well as pop star Rihanna, have also participated in previous rounds. To date, the brand has raised $19 million in funding.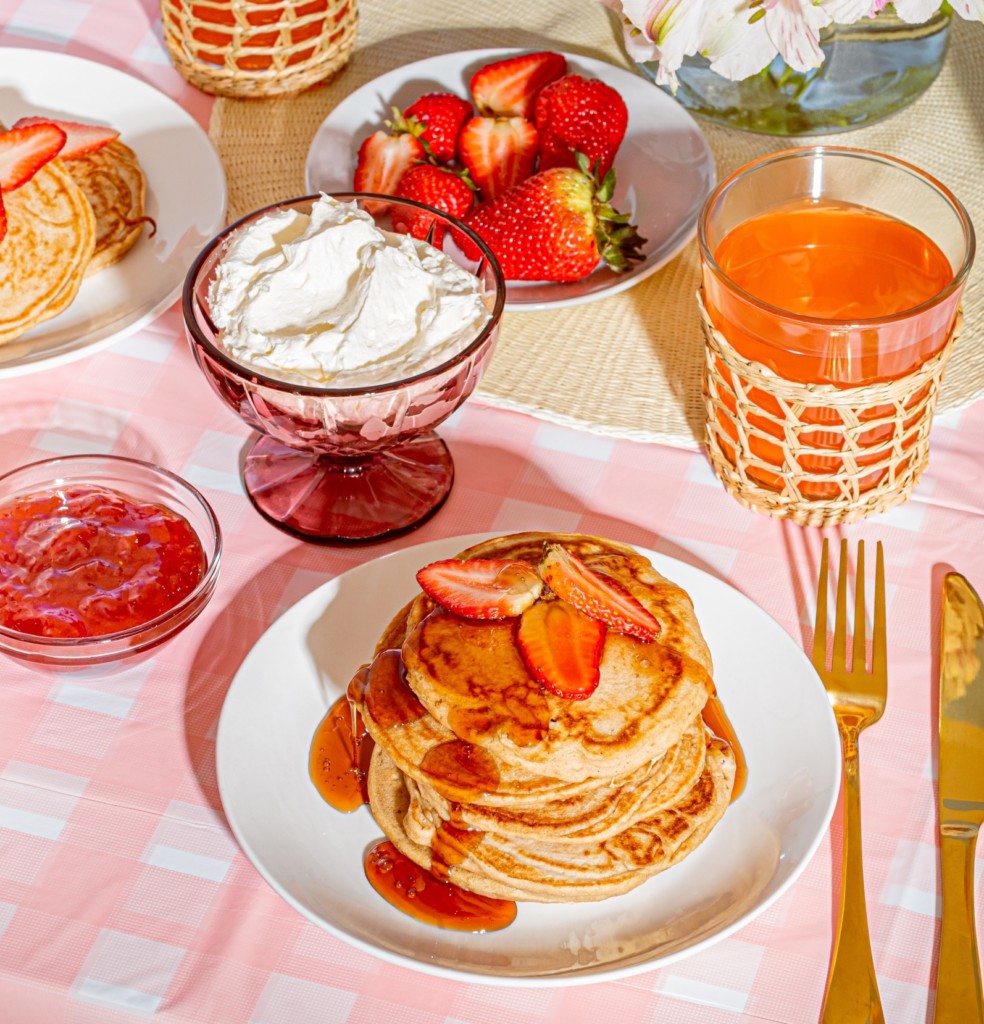 The new Series B investing round was led by Cleveland Ave's CAST US fund, Fearless Fund, Supply Change Capital, and Kaya Ventures, along with returning investors from previous rounds.
"We […] are thrilled about the participating partners and the value they will add to Partake."
In an interview for AlleyWatch, Denise Woodard said: "The volatility of the market over the past eight months has made raising funds unpredictable! Despite that, we were able to fulfill our strategic intent for this round and are thrilled about the participating partners and the value they will add to Partake."
Investing in healthy cookies for all
Partake Foods' mission seeks to provide everyone, especially those with food restrictions, with their favourite snacks. According to FARE, approximately 32 million Americans live with food allergies.
The snacks category is inclined to indulge consumers with salty or sugary foods that tend not to be healthy or suitable for people with dietary restrictions. Partake fills the healthy snacks gap with its products.
As described by the company, all its products are delicious and do not sacrifice taste. They are made with high-quality ingredients, certified gluten-free, non-GMO, vegan, and free of the top nine allergens in most snacks: wheat, tree nuts, peanuts, milk, eggs, soy, fish, sesame, and shellfish.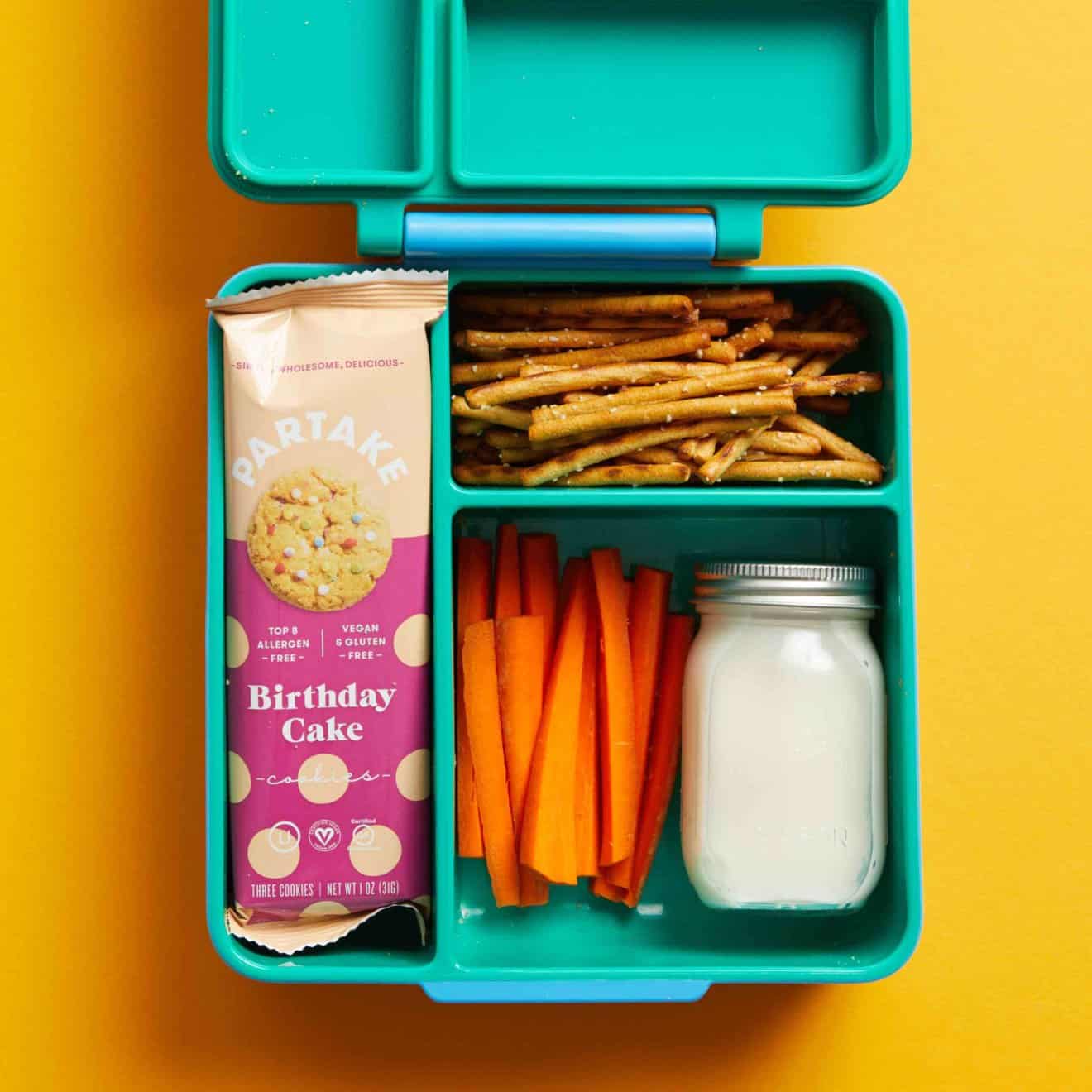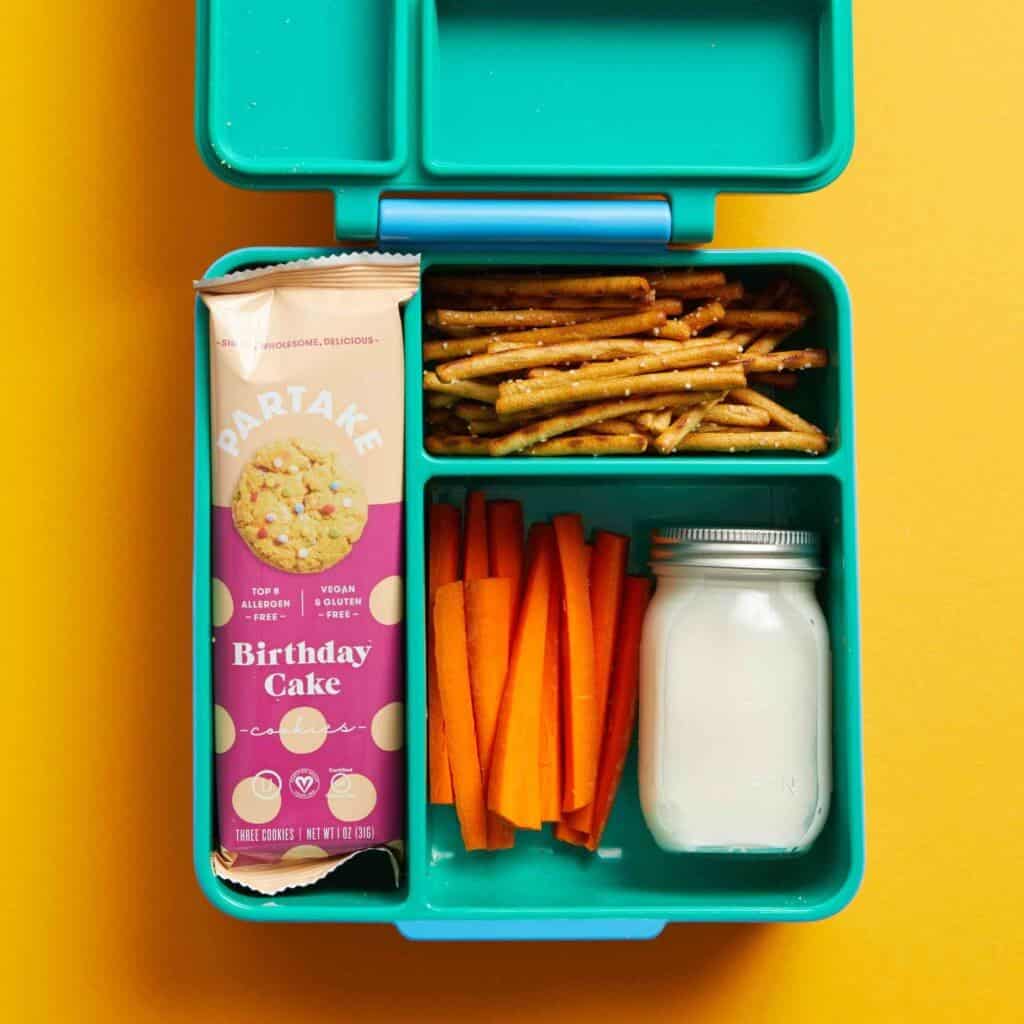 Partake's product range offers allergen-free foods from cookies to baking mixes for birthday cakes, chocolate chips, muffins, and pizza. The offer includes breakfast favourites like its waffle and pancake-ready mixes in Confetti and Classic flavours. Partake's famous cookies come in Chocolate Chip, Birthday Cake, and Ginger Snap flavours.
Speaking in interview with vegconomist back in 2019, Woodward spoke about her future plans: "We would like to have meal and snack offerings across multiple categories – all that meet the criterion of delicious, nutritious, and allergy-friendly – and have products available nationally."

Partake sells its cookies and ready mixes through its website, Amazon, and over 9,000 retailers across the US.