NYC's Popadelics® Crunchy Mushroom Chip takes whole shiitake mushrooms and gives them a special crunch using its unique vacuum frying cooking method, resulting in a superfood snack that has received multiple awards since launching just last year, including a Men's Health Snack Award and StartupCPG's Best Snack Award, and most recently the brand became an Expo West NEXTY finalist.
Popadelics are vegan, gluten-free, Non-GMO Project certified, and OU kosher certified, and come in three flavors: Trippin' Truffle Parm (which the brand says contains "some of the tastiest vegan parm in the game"), Twisted Thai Chili, and Rad Rosemary + Salt.
Despite the psychedelic name and branding, the snacks do not contain THC, psilocybin, or CBD. But when you purchase a bag, you get to support research into the use of psychedelics in the treatment of mental health, and we tip our hats to that.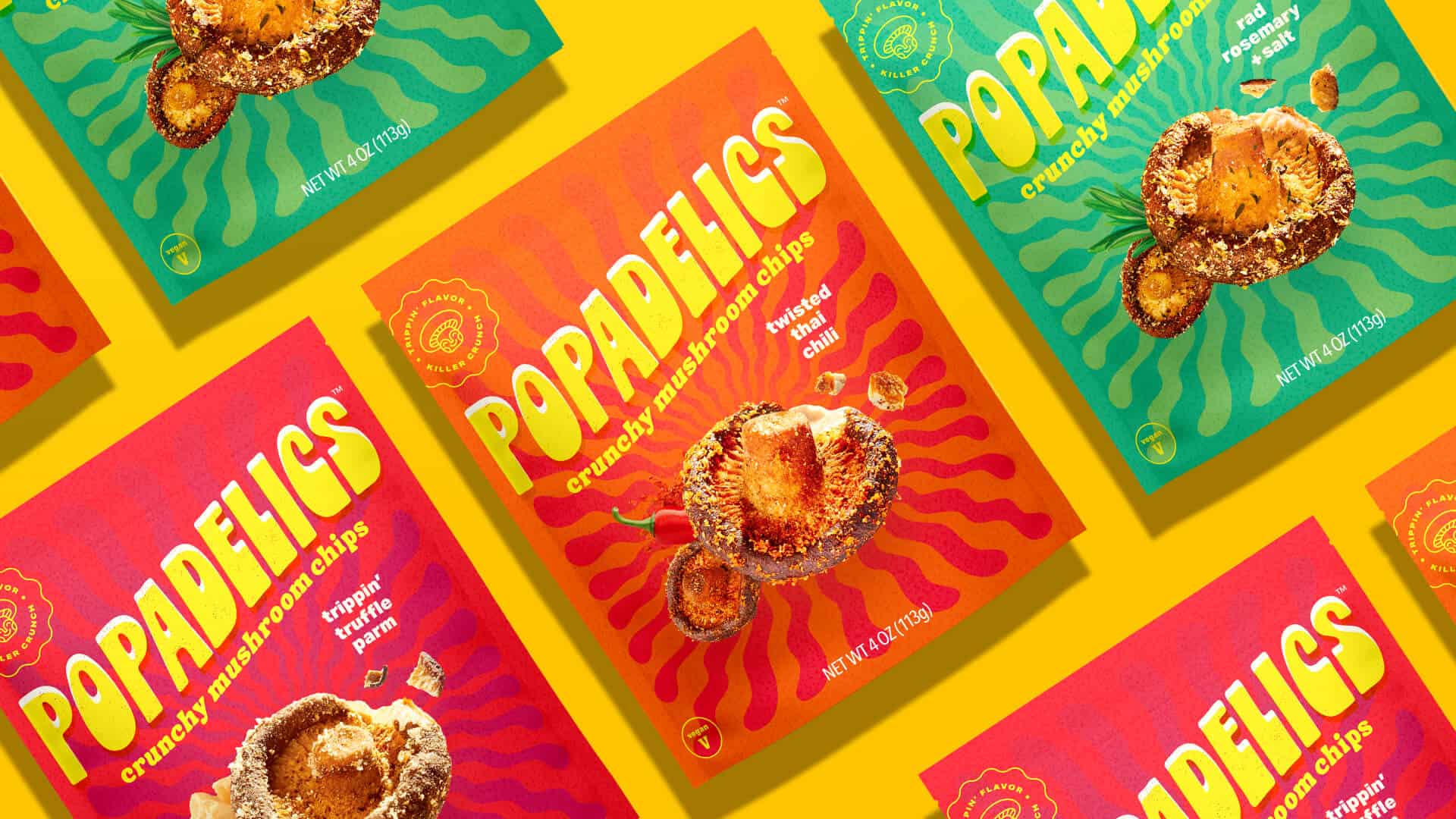 Parent company Fun-Gal Snacks is AAPI and female-founded and owned. Co-founder
Marilyn Yang set out on a mission to create innovative snacks that harness the benefits of mushrooms and other underloved veggies
while at the same time doing good by supporting social causes. Each sale supports the Fun-Gal Snacks Foundation, a charitable organization that donates funds to organizations focused on health and wellness, such as the Johns Hopkins Center for Psychedelic & Consciousness Research.

Embracing weirdness
The concept for the mushroom snack was inspired by Yang's childhood culinary experiences which combined
her Chinese heritage with the American culture she grew up in. "I remember being made fun of for eating 'weird food' in elementary school. Popadelics personifies my journey of self-acceptance and sharing my love of mushrooms with the world."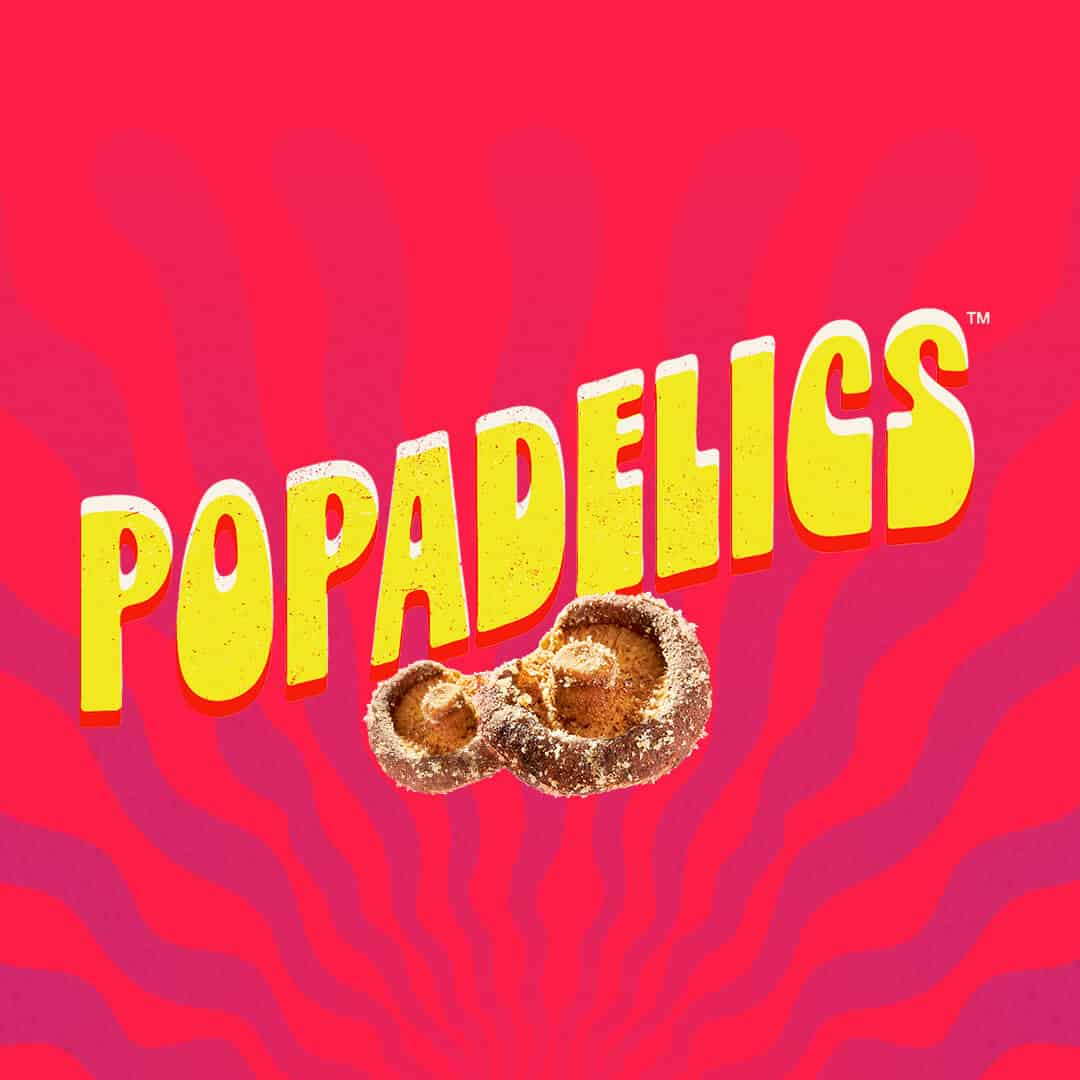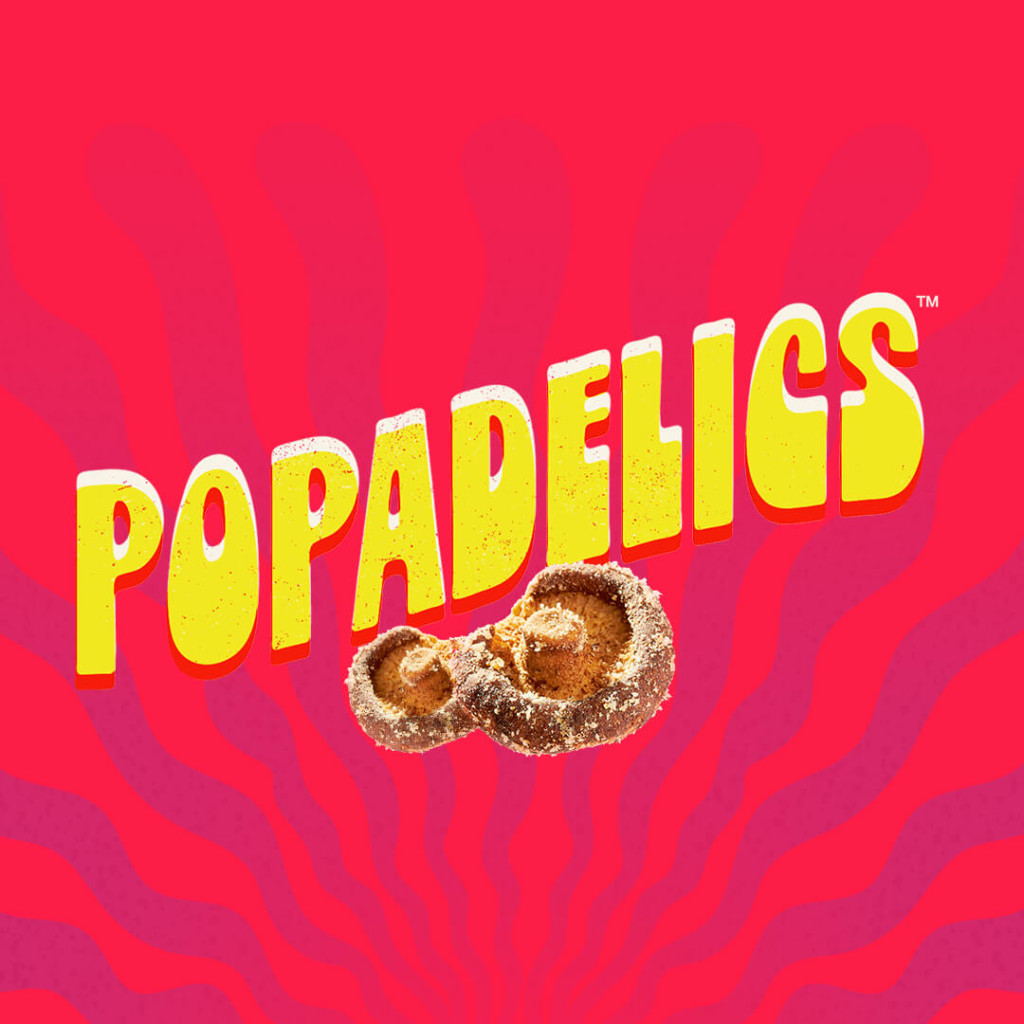 Yang says that in future she intends to expand the Fun-Gal Snacks umbrella and go on to innovate within the healthy snack category, harnessing the world's "underloved" veggies while supporting social causes in New York and beyond.
Popadelics can be purchased on popadelics.com, Amazon, other online retailers, and in approximately 300 retail stores nationwide, including Urban Outfitters, Foxtrot Market, Lassens, and numerous independent natural food stores.